A Young Person's Guide to the Theatre​
This is the ultimate guide to the theatre in English! Take an exclusive tour through the entire process of theatre-making to discover what goes on behind-the-scenes in a theatre production. Watch our high-definition videos from the live 2021 production of Comedy of Mistakes.
Suitable for P4 to S6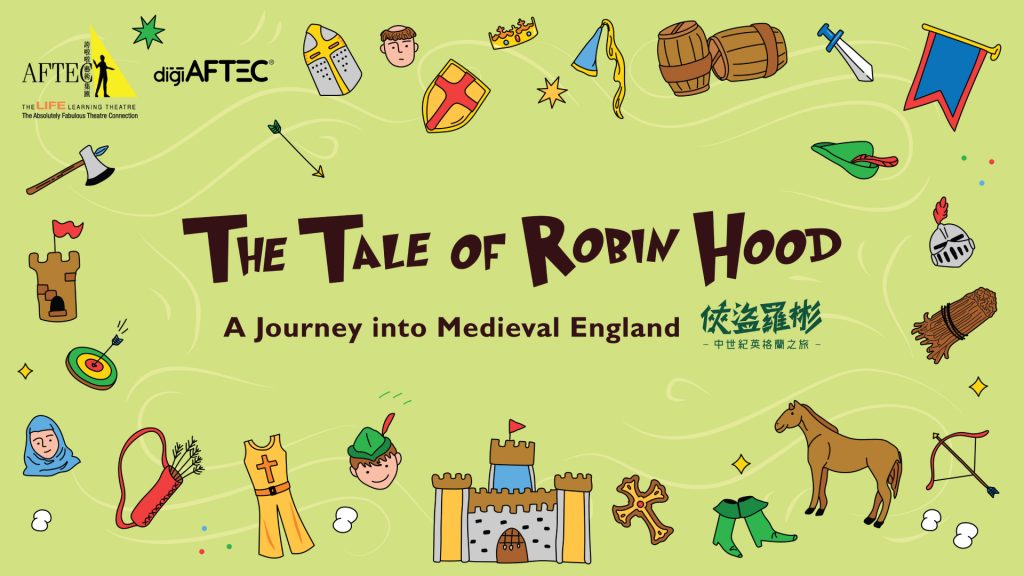 $150
(Purchase on digiAFTEC® platform.
Accessible from now until March 2023)
Embark on a time-travelling journey to medieval England to uncover the trials and tribulations of Robin Hood and the band of Merry Men. With a presentation of TranXmedia video of The Tale of Robin Hood production (2020).
Suitable for P4 to S3
Stranded on a remote island, how does a group of children fight for their survival using only their imagination? Premised on the local English language curriculum, Imagine Adventure is a brand-new story-telling programme focused on listening skills, non-verbal cues and stimulating the imagination.
Two language levels available. Suitable for P4 to P6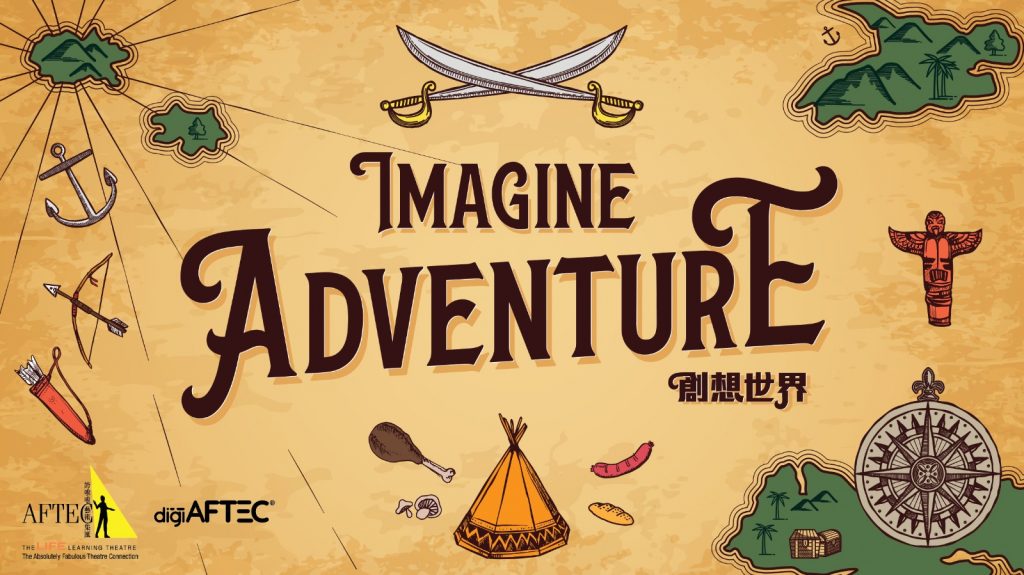 $150
(Purchase on digiAFTEC® platform.
Accessible from now until March 2023)
馮鎮宇 Oscar Fung
於香港演藝學院取得榮譽學士學位,主修技術指導,曾於 New York Artist Unlimited 以及太陽劇團《Zaia》(澳門) 的技術部實習。熱愛舞台及戲劇教育工作,曾擔任誇啦啦的首席導演。與多間中、小學、劇團、商業機構和社會機構合作,主要負責技術及劇場製作工作。近年,馮氏參與由誇啦啦主辦的「賽馬會群藝群動計劃」及「賽馬會跨學科藝術創意學習計劃」,負責課程策劃。
方珈賢
畢業於香港演藝學院舞台及製作藝術學士學位課程,主修舞台燈光設計。方氏舞台燈光設計經驗豐富,曾與多個劇團合作,當中包括iStage、同流、影話戲、觀塘劇團等。
王梓駿
畢業於香港演藝學院並獲一級榮譽藝術學士學位,主修舞台設計。現為自由身舞台設計師。曾為香港電視《4年B班》擔任美術指導,近年舞台設計包括︰劇場空間《喜靈州⋯⋯分享夜》、香港話劇團《引狼入室》、非凡美樂《蝴蝶夫人》及《風流寡婦》、唯獨舞台《唯獨祢是王II》、爆炸戲棚《我們的青春日誌》、香港小交響樂團《高世章的神奇電影畫布》、夢飛行合家歡劇團《花木蘭》、風車草劇團《葳潔與碧連》、香港戲劇協會《礦井下的彩虹》、劇道場《藝海唐生》,以及7A班戲劇組《魔幻法典》等。
The content of this programme does not reflect the views of the Government of the Hong Kong Special Administrative Region