"From Page to Stage®" Programme is a comprehensive Learning & Participation theatre education platform in English. Presented since 2009, this is probably the longest-running theatre-in-education production in the city that has reached to nearly 110,000 audience members. Six productions were produced under The Jockey Club "From Page to Stage®" Programme from 2012 to 2017. It was also one of the English Alliance programmes under the Standing Committee on Language Education and Research (SCOLAR) from 2018 to 2021. Tailor made for local secondary school students, the programme is a fresh and unique educational adventure. Through high quality drama performances and in-school pre- and post-performance workshops, we aim to nurture students' interest in classic literature and appreciation of the arts.
Enquiries & Enrolment: 2520 1716
Strategy
Pre-show online learning materials

School show with post-show activities


(4-8 Mar 2024 | Yuen Long Theatre Auditorium)
Public show
(9, 16 Mar 2024 | Yuen Long Theatre Auditorium)
Past productions
2023 Killer Thriller
2022 The Sneaker Show
2021 Comedy of Mistakes
2020 A Tale of Two Cities (Free Podcast)
2019 The Count of Monte Cristo
2018 Dr Jekyll & Mr Hyde
2017 Franky
2016 Les Misérables – Not the Musical
2015 Around the World in 80 Days
2014 The 39 Steps
2013 The Lost World
2012 Emma
2011 Sherlock Holmes' The Case of the Speckled Band
2010 Great Expectations
2009 Dracula

We learnt how to perform on stage avoiding minor mistakes which could ruin a show. The plot was easy to understand and enjoyable.
Student, St. Mary's Canossian College

Comedy of Mistakes
(2021)
The show used a lively and dramatic storyline to illustrate the process and form of theatre as well as the roles of each performer, combining both entertainment and knowledge in one package.
Teacher, Caritas Mother Teresa School

Comedy of Mistakes
(2021)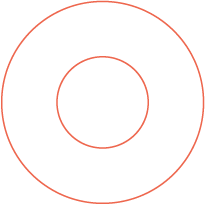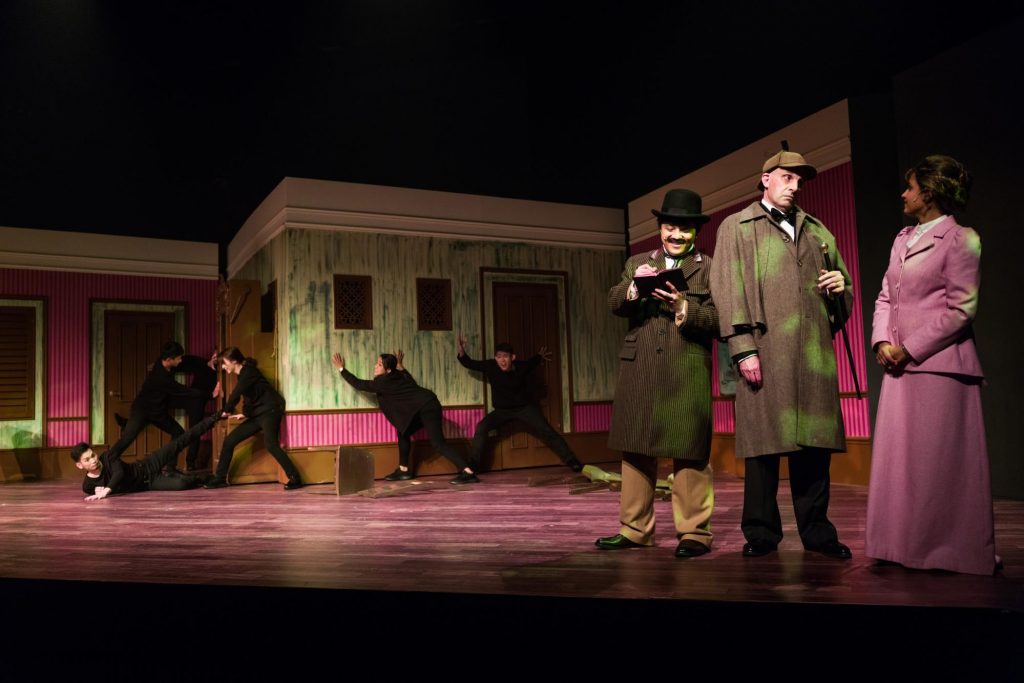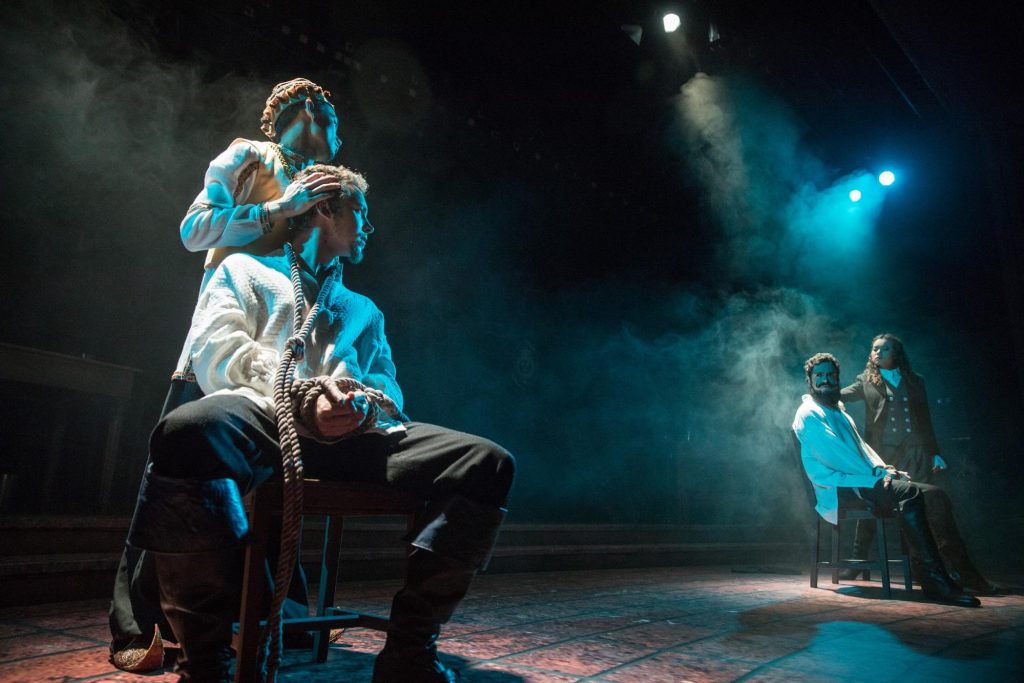 I appreciate the effort AFTEC puts into bringing classic literature to life, especially as people can find it hard to relate to a different time and characters from another country.
Student
The Count of Monte Cristo (2019) 
It demonstrated the production of a play – literally from Page to Stage! Students learned about the art of language and enjoyed a more authentic experience than just from reading the book. 
Teacher
The Count of Monte Cristo (2019) 
Photos were taken before COVID-19
AFTEC reserves the right to postpone, cancel, modify the programme format or substitute artists / tutors