Jockey Club YouthCreate Series:
The Absolutely Fabulous Theatre Connection
"Arts for Change" Project
This project has the ultimate goal of empowering social workers, young people and youth organisations to become effective change-makers through the power of the arts. Led by AFTEC, a diverse range of local professional artists co-designed and co-created with social workers and young people from three NGOs, this three-year pilot programme focused on creating 9 meaningful and impactful community projects. This project came to a fruitful end with the showcase on 13 and 14 March 2021.

HKFYG Jockey Club Shaukeiwan Youth S.P.O.T.
It was during the script analysis that we could touch on deeper topics not normally discussed. As there was a mutual trust, the participants felt able to share their personal experiences and innermost thoughts with each other, something which had yet to happen in other activities.
One of the key takeaways from the Arts for Change Project is the mindset which we can continue to develop in the future.
Social work practitioner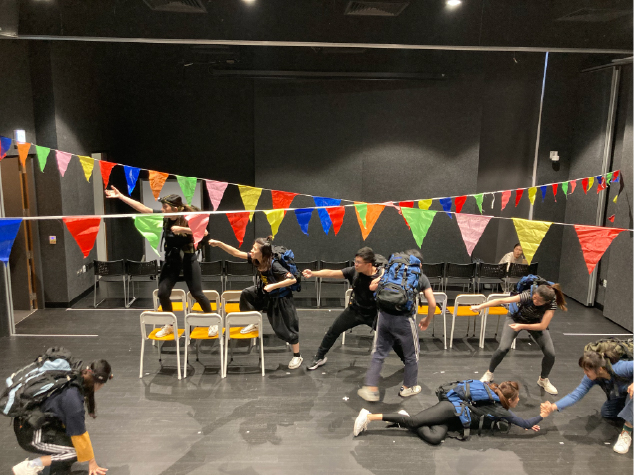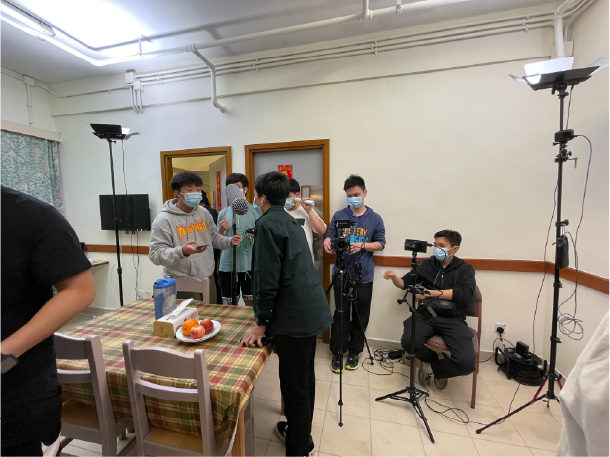 Chinese YMCA of Hong Kong – Hin Keng Centre
I would use the idea of "germination" to describe my feelings about the class, because I have gone from ignorance to gaining knowledge and application, just like a seed germinating.
I learnt all about lighting, camera angles, the use of colour and finally I even made a film. What a sense of achievement that gave me.
Youth participant

Chinese YMCA of Hong Kong – Hin Keng Centre
I hope to incorporate the 7 Tools in activities in order to understand young people more and at the same time guide them to use these techniques to give meaning to their relationships and lives.
Social work practitioner
My limbs are now more flexible and my dance movements have gone from being somewhat superficial to more expressive of my feelings.
Youth participant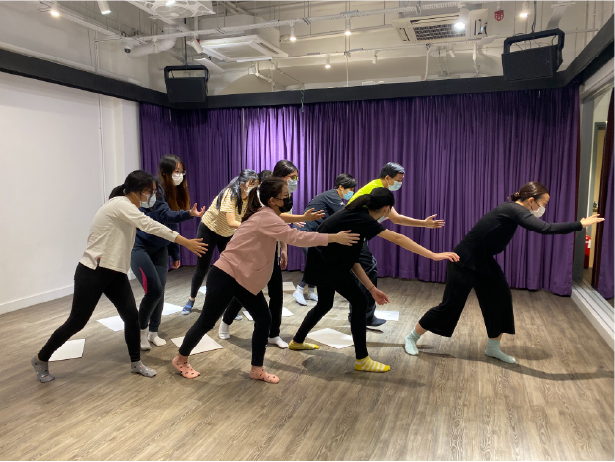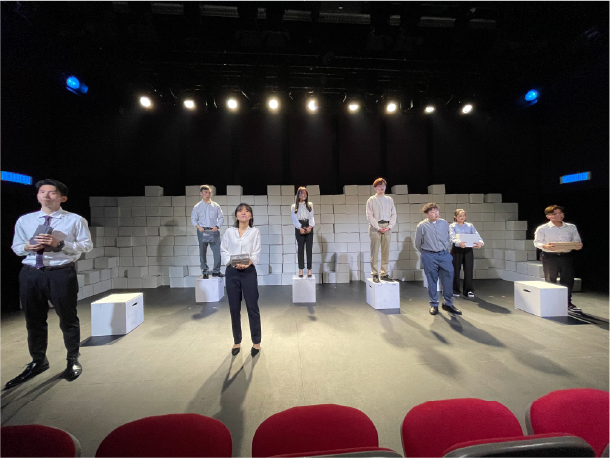 Chinese YMCA of Hong Kong – Sha Tin Youth Outreaching Social Work Team
The 7 Tools can become a toolkit for young people to explore themselves.
Social work practitioner
Learning to share is also a part of learning. Sometimes you have to allow others to question you, give their opinions and then respond. This is positive sharing.
Youth participant
Chinese YMCA of Hong Kong – Hin Keng Centre
Of course, it is not just by taking part once that they show improvement because the process is cumulative. Whether during an activity or in life, they will now be conscious of those around them and be able to think: I can do it too.
Social work practitioner
We learnt the importance of empathy, like how to design a playground with facilities accessible to everyone and not just for yourself.
Youth participant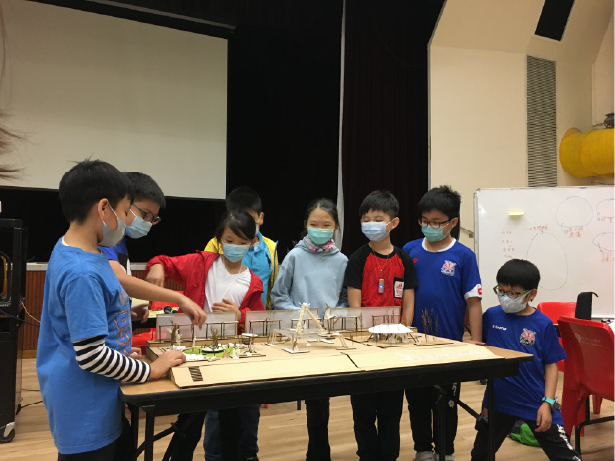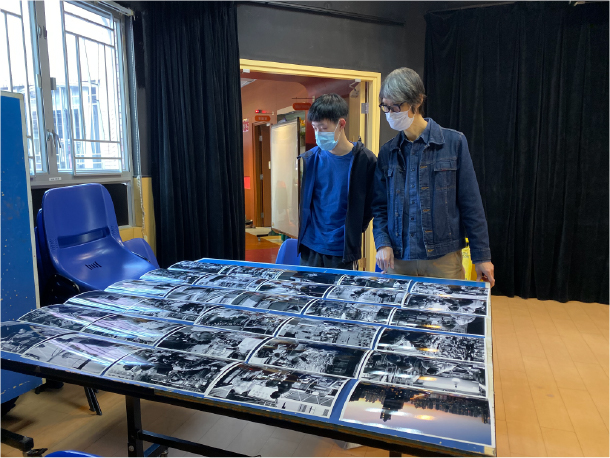 TWGH Yu Mak Yuen Integrated Services Centre
I never realised the connection between time, space and sound. It turns out that sound is a medium that can transcend space and time.
Youth participant
TWGH Jockey Club Lei Tung Integrated Services Centre
Although the aim was always about the learning outcomes, each of the young people had a different focus and worked differently. It was through collaboration that we really gained so much.
Artist
Dance Sing Angels
During these classes I really learnt about my authentic self. I learnt what happiness means to me and experienced what it was like to be given attention and to feel loved.
Youth participant
Dance Sing Angels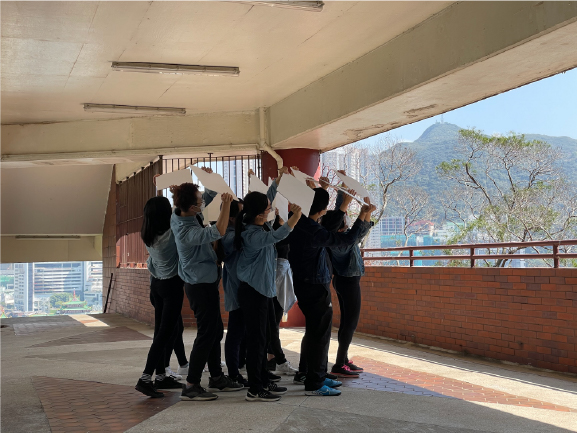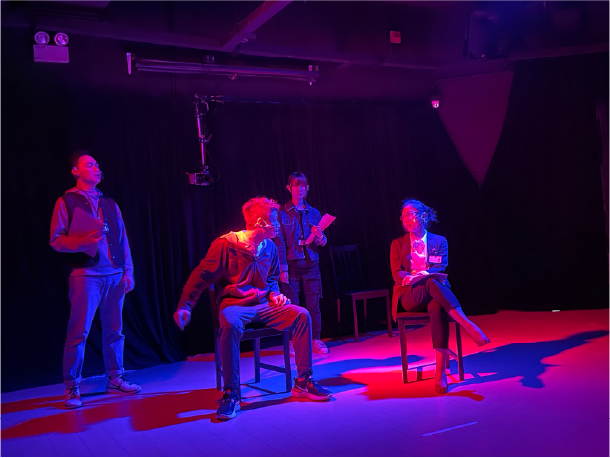 TWGH Yu Mak Yuen Integrated Services Centre
I hope we can enjoy playing our true selves and use our creativity to learn about our alter egos in the process.
It is through role-playing that I learned about feelings and how they allow you to experience pure expressions of support, love and partnership.  
Youth participant
These young people are so motivated and committed to the play. I just hope it is not a flash in the pan but lasts until the performance; that the passion will continue to burn in them even beyond that in their lives whether at work or in their studies.
Artist
All the content of works are independently produced by the organiser/ creative team, and do not reflect the views or opinions of the Project nor the Funder