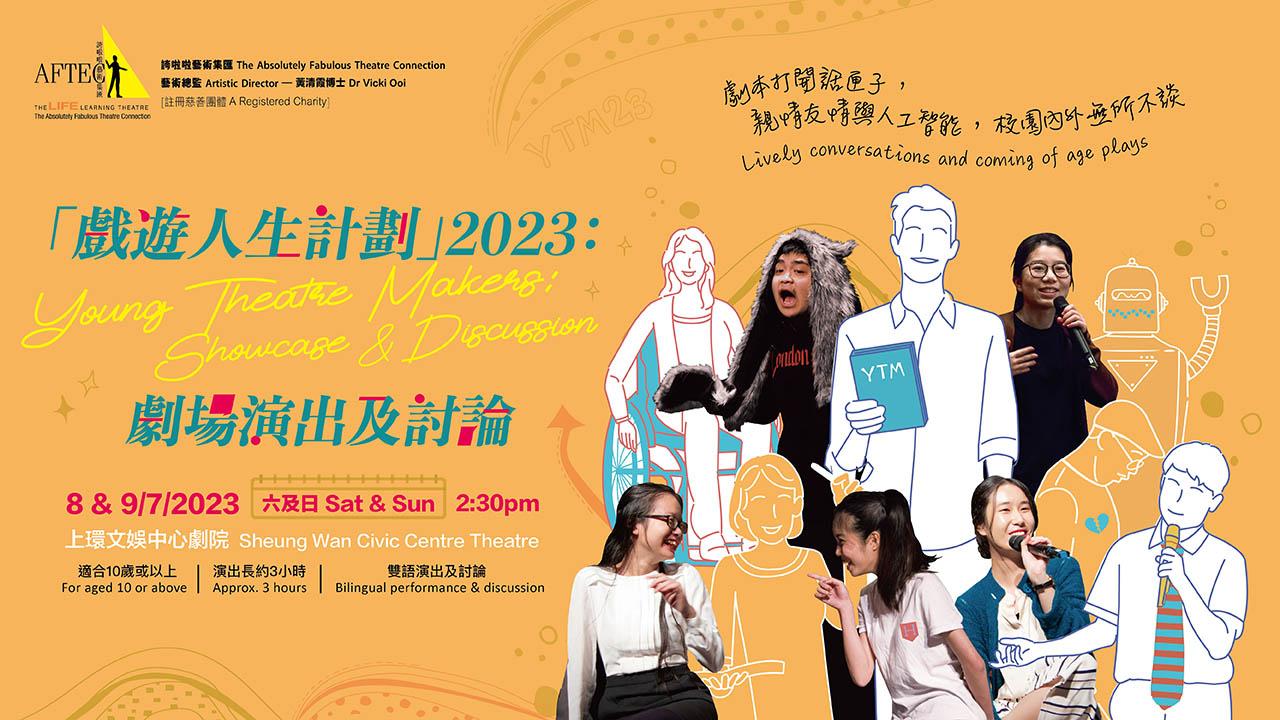 Young Theatre Makers 2023: Showcase & Discussion
8 & 9.7.2023 (Sat & Sun) 2:30pm
Sheung Wan Civic Centre Theatre
Everyone loves good stories and who can recount them in a more forceful way than international playwrights & local translators who have, over the years, gifted AFTEC with good stories filled with deep feelings and great questions that resonate with young people. 
Ablaze with lively debates and meaningful conversations on coming-of-age issues and real-life struggles, come and discover through Young Theatre Makers just how much good story-telling through plays can help us understand life.
For aged 10 or above | Approx. 3 hours
Bilingual performance & discussion
$120
50% discount for full-time students, people with disabilities and the minder, senior citizens aged 60 or above and CSSA recipients.

10% discount applies to full-price tickets for each purchase of four or more tickets.
Tickets available at URBTIX from 25 May
Ticketing Enquiries: 3166 1100
Credit Card Telephone Booking: 3166 1288
Mobile Ticketing App: URBTIX (Android & iPhone versions)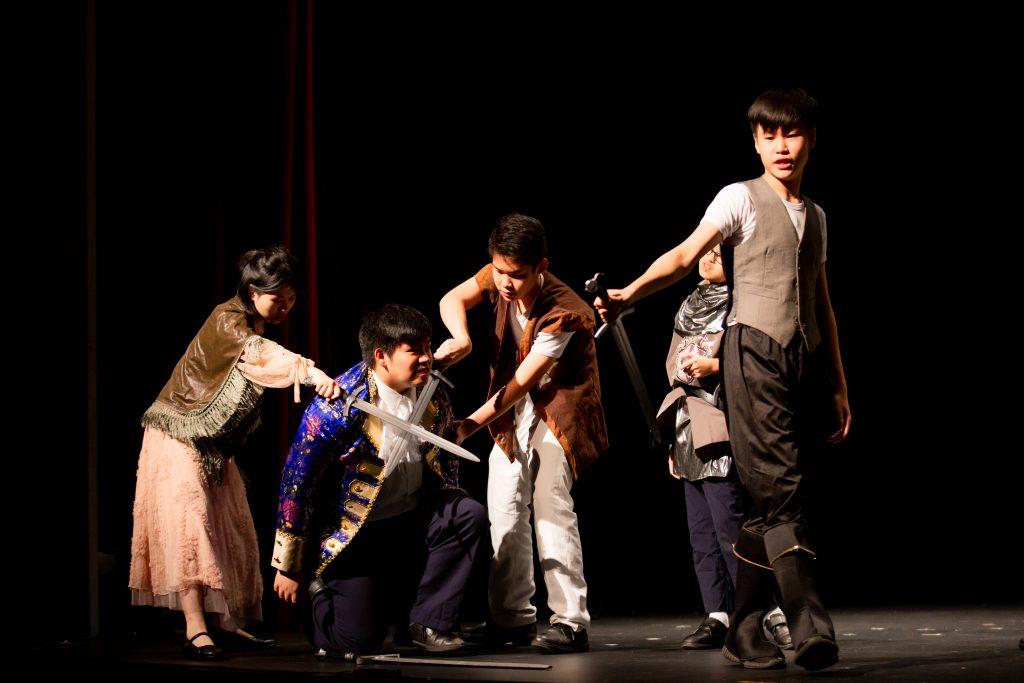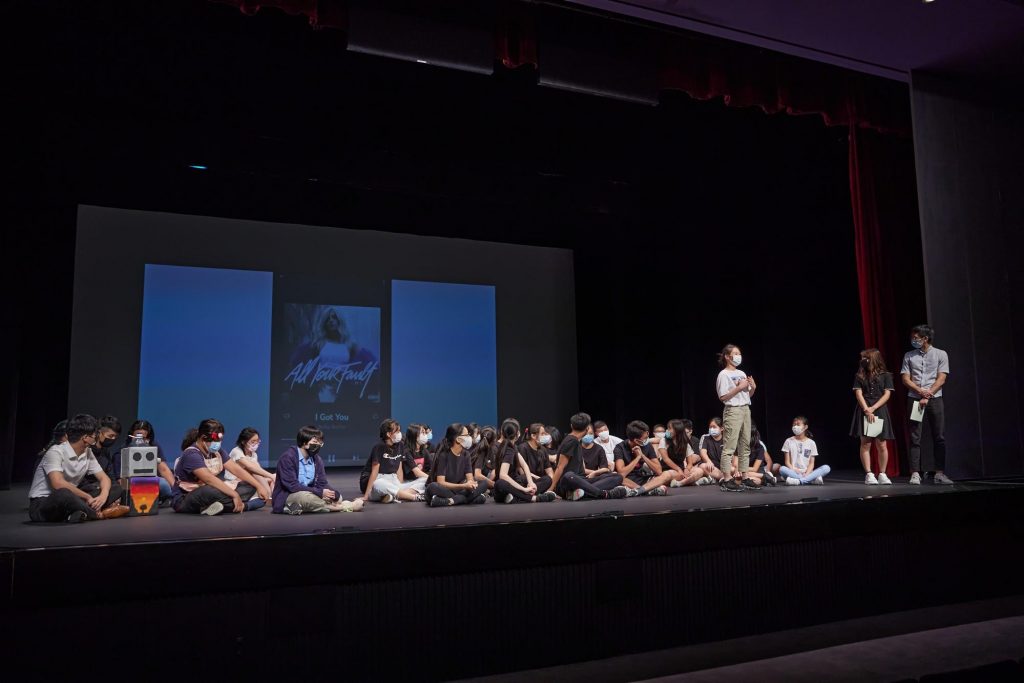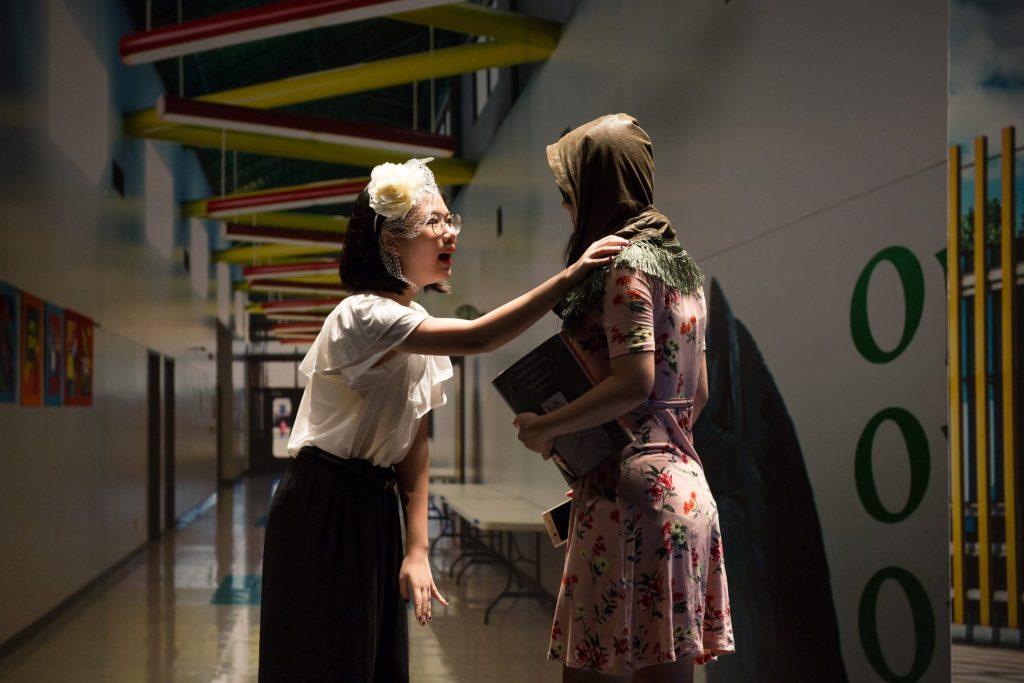 In order of appearance
EN = English performance | CN = Cantonese performance
Franky
Chinese YMCA Secondary School  |  EN
Hyenas
SPHRC Kung Yik She Secondary School  |  EN
Fifty Fifty
TWGHs Lui Yun Choy Memorial College  |  EN
The River of Youth
Ma On Shan St. Joseph's Secondary School  |  EN
Franky
Youth College (International) – DILWL Site & Tsing Yi Site  |  EN
Franky
Ho Fung College (Sponsored by Sik Sik Yuen)  |  EN
Hyenas
HKMLC Queen Maud Secondary School  |  EN
IQ.Rock
Tsung Tsin Christian Academy
Fifty Fifty
Hong Kong Sea School  |  CN
Bye Bye Baby
HKBUAS Wong Kam Fai Secondary & Primary School  |  EN
A group of young people living in the era of social media who, in different ways, are struggling with life online.
Playwright : Åsa Lindholm
Translator : Edward Buffalo Bromberg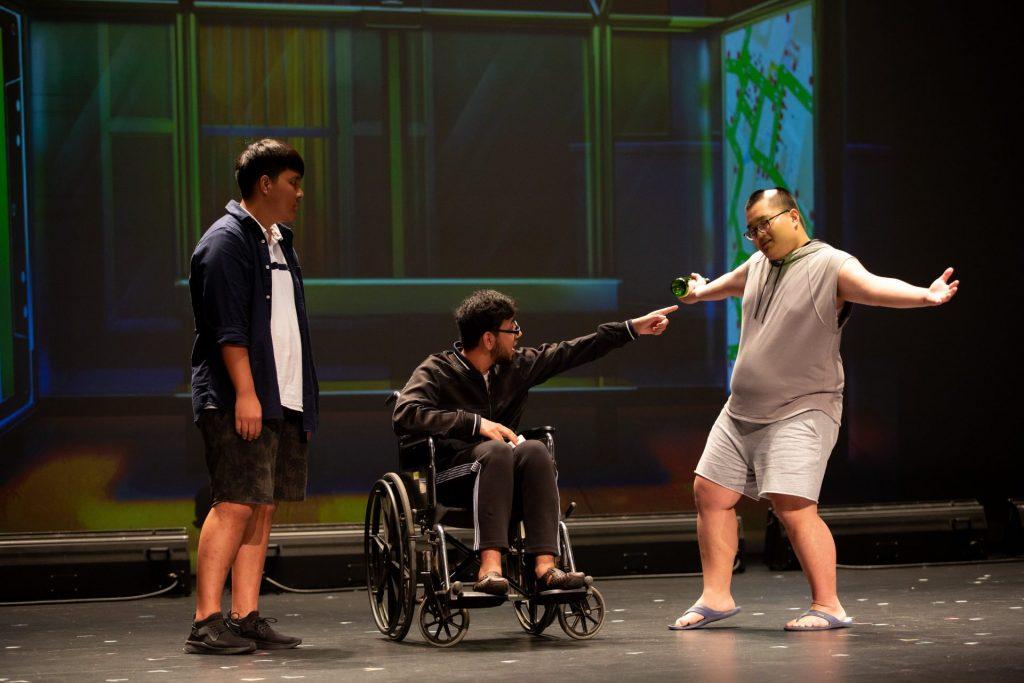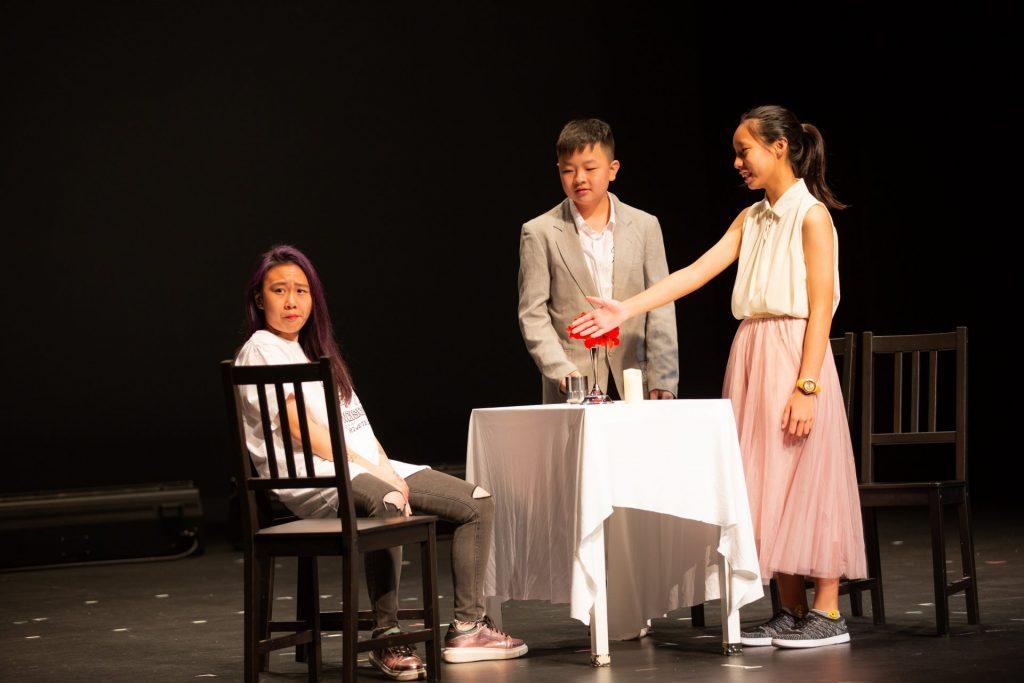 A play about families, and what happens when divorce tears them apart. What can be split? What can be shared? One cannot divide love. It is unsplittable.
Playwright : Milena Bogavac
Translators:Edward Buffalo Bromberg & Jolian Ma
A robot-building scientist must choose between losing his son forever and trying something that has never been done before. What happens when we take artificial intelligence to its extreme?
Playwrights:Dr Vicki Ooi & Thomas Lawson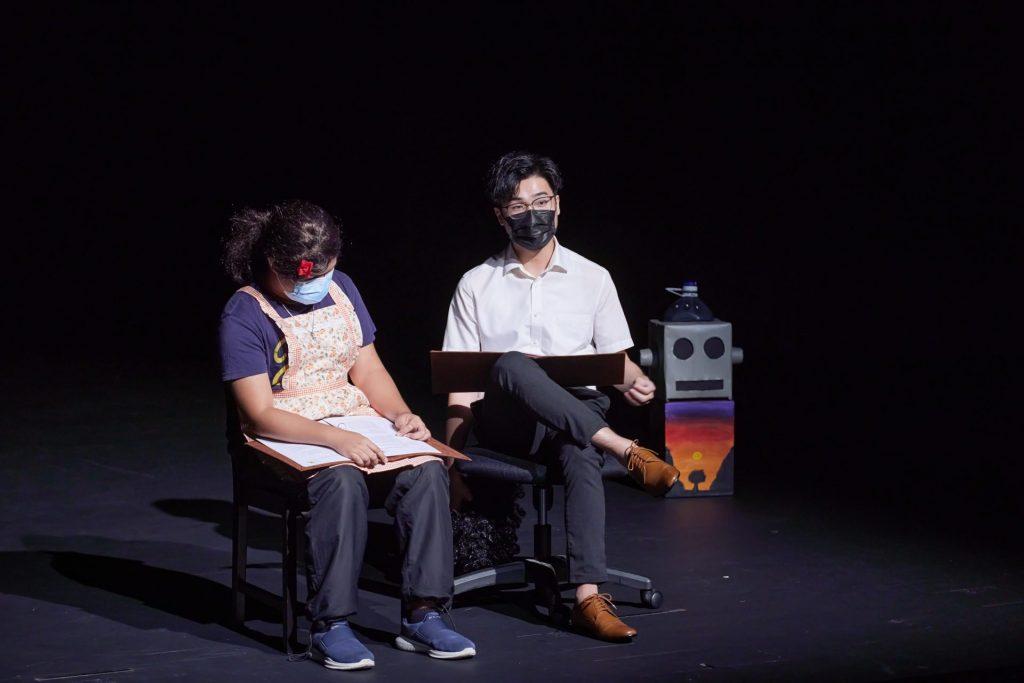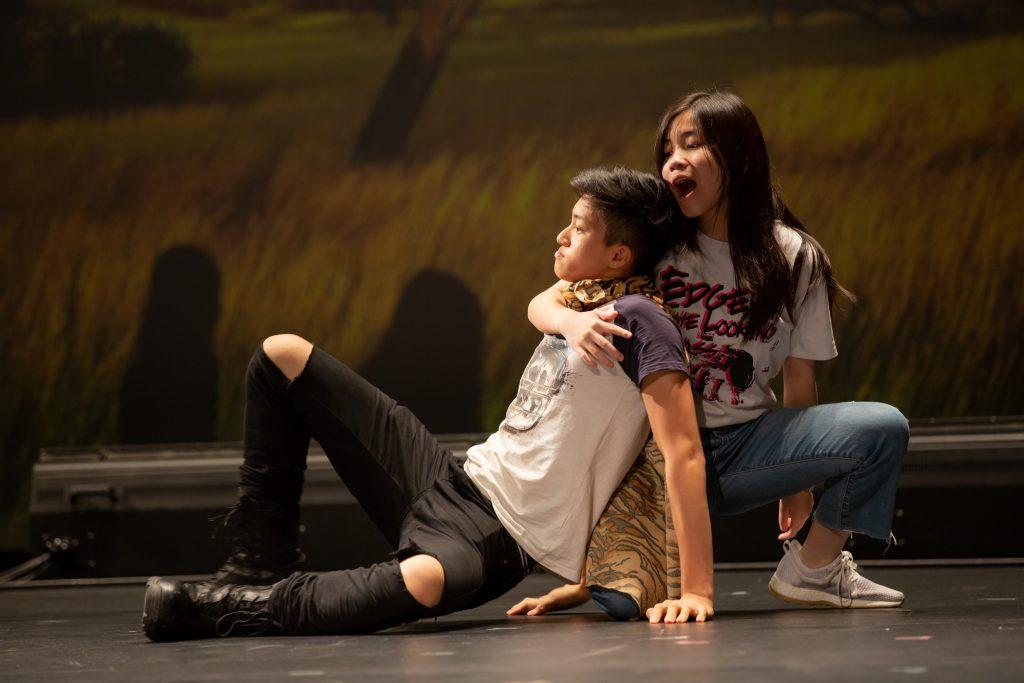 A group of teenagers, like Hyenas in clans, are desperate to change their status and find their place in the world. It is about friendship, bullying and the fight for popularity.
Playwright : Anders Duus
Translator : Edward Buffalo Bromberg
This play received critical acclaim and describes the gulf between teacher and student due to difference in racial and socioeconomic backgrounds.
Playwright : Khairi Anwar
Translator : Jamal Raslan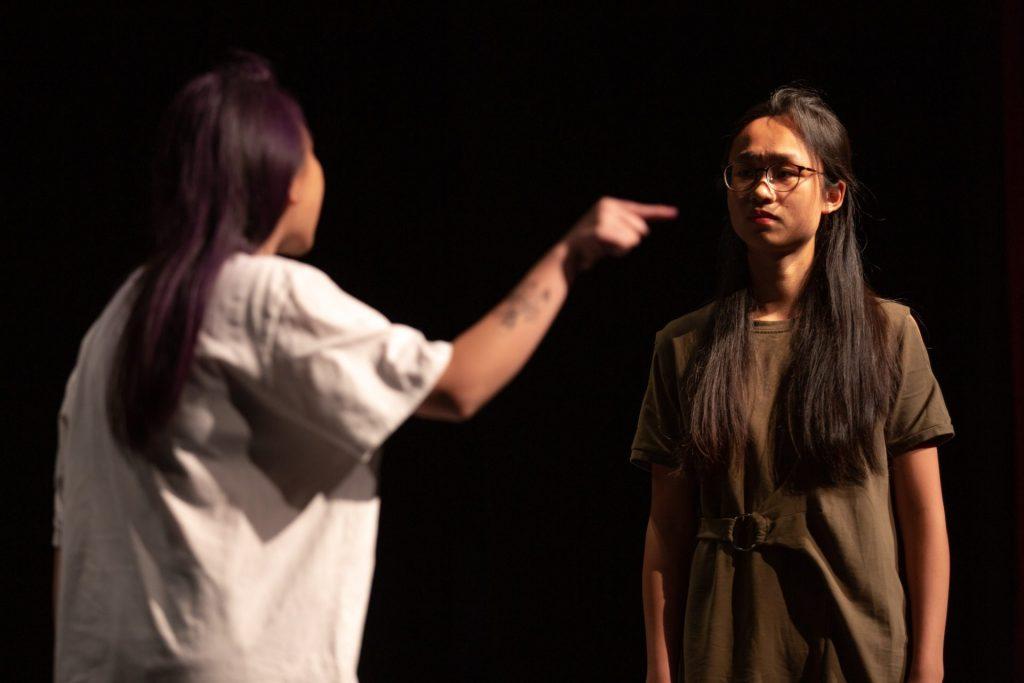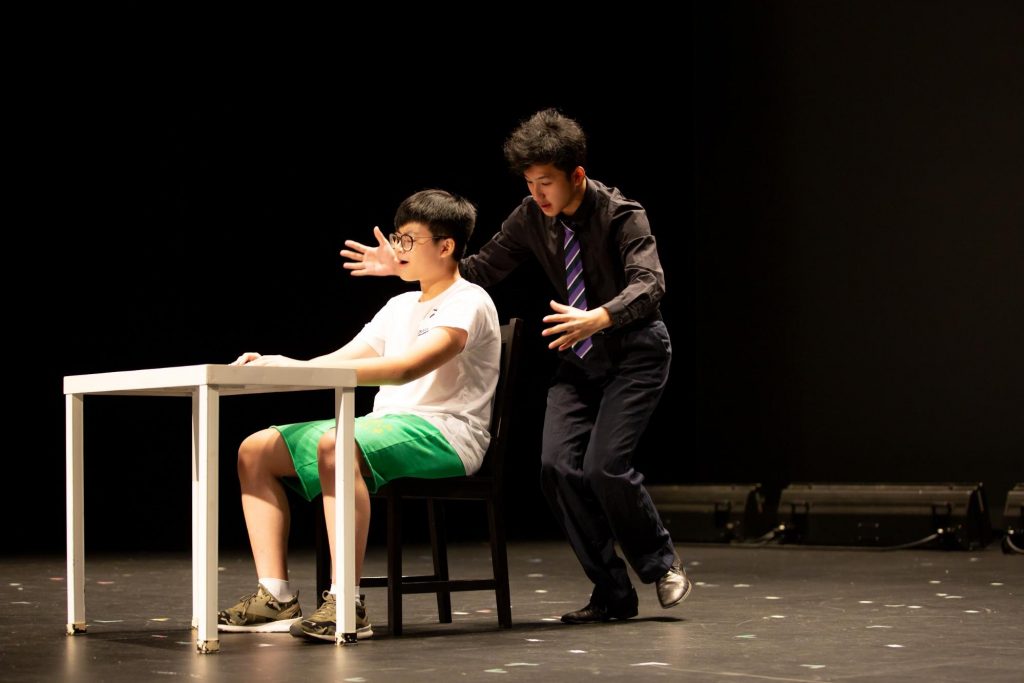 Willard, a retired teacher, is blamed for ruining the life of a former student. He is forced to look back at the man he once was and to understand the consequences of his actions.
Playwright : Hasan Erkek
Translator : Jonathan Maurice Ross
AFTEC reserves the right to postpone, cancel, modify the programme format or substitute artists / tutors
To avoid disturbance, latecomers will only be admitted at a suitable time during the performance
The content of the discussion reflects the viewpoints of the participants only