(Sorted by strokes)
---
Tin Shui Wai Methodist Primary School
Visual Arts
Chinese Language
Costume Design and Making

Participating Year: 2021-23

Li Zhuoran
Teacher
Some students' creativity may make your jaw drop! Most of them can explain the creative concepts of their ideas. Some students formulate intricate, well-crafted, meticulous, refined ideas and are incredibly creative. Teachers can see a different side exhibited by the students.

Hung Ying Ying, Sharon
Teacher
A student says pink is sad because he associates it with pigs being slaughtered. The students' ideas often impact our thinkings, which is exactly what I would like to see in my creative classroom!

Lai Miu Chi, Yoki
Creative Practitioner
I hope students can deviate from the custom of creating aesthetically pleasing work or a vividly realistic replica of a subject, and learn how to interpret and reflect with corroboration and proof.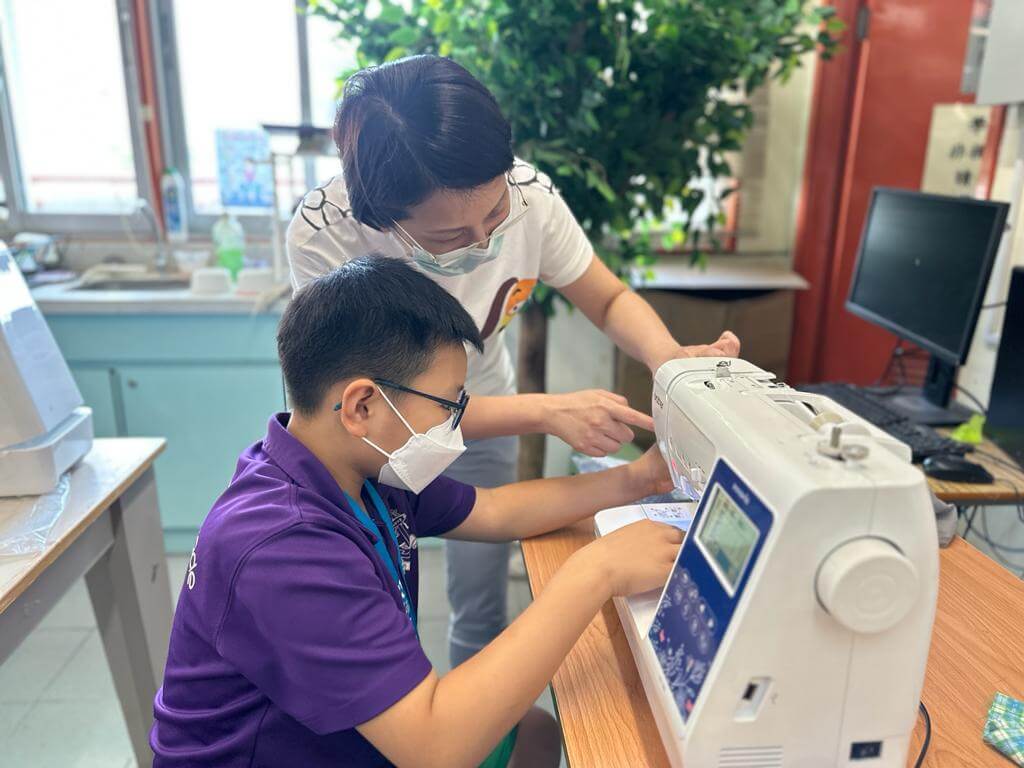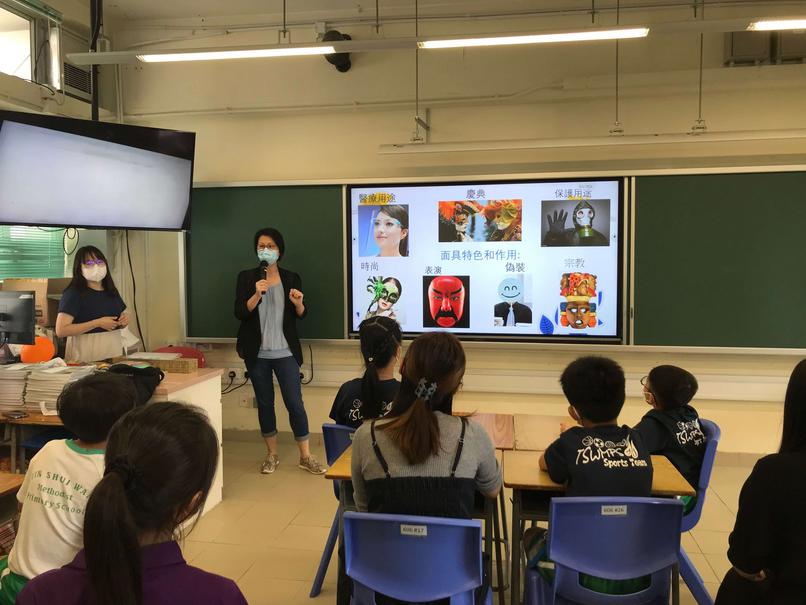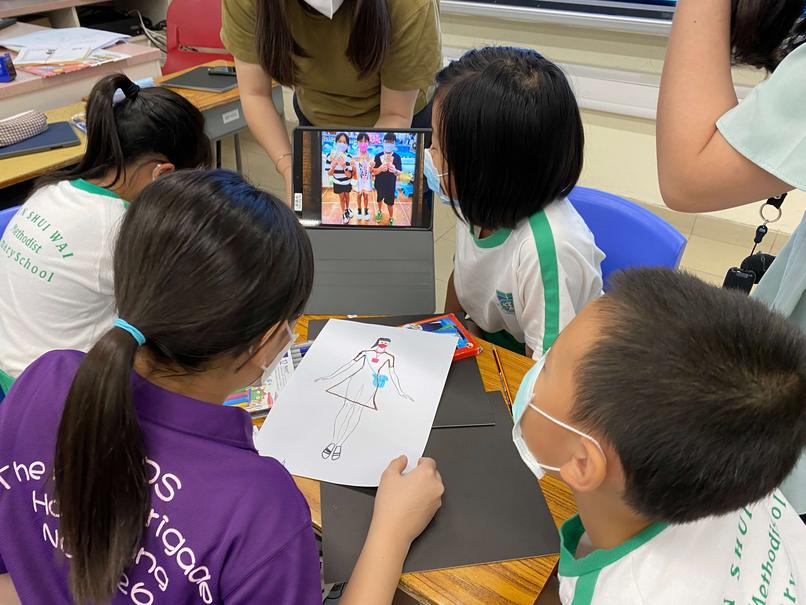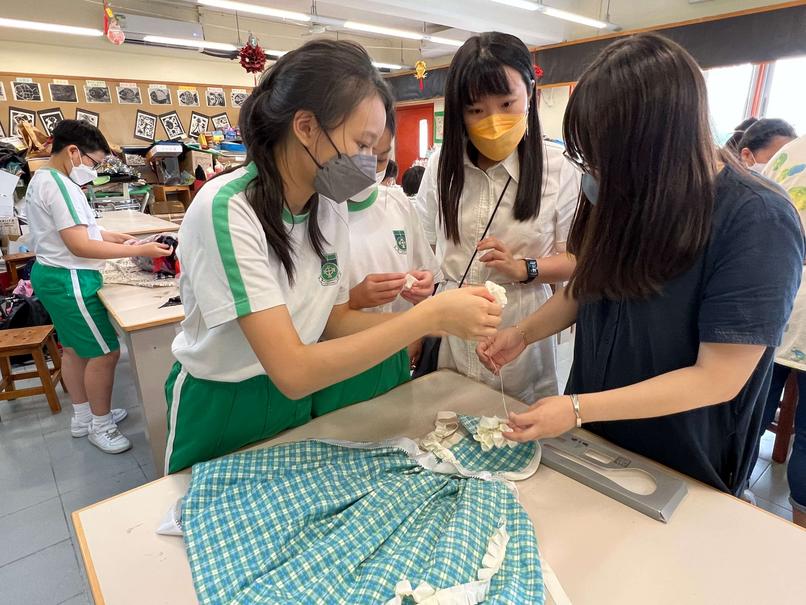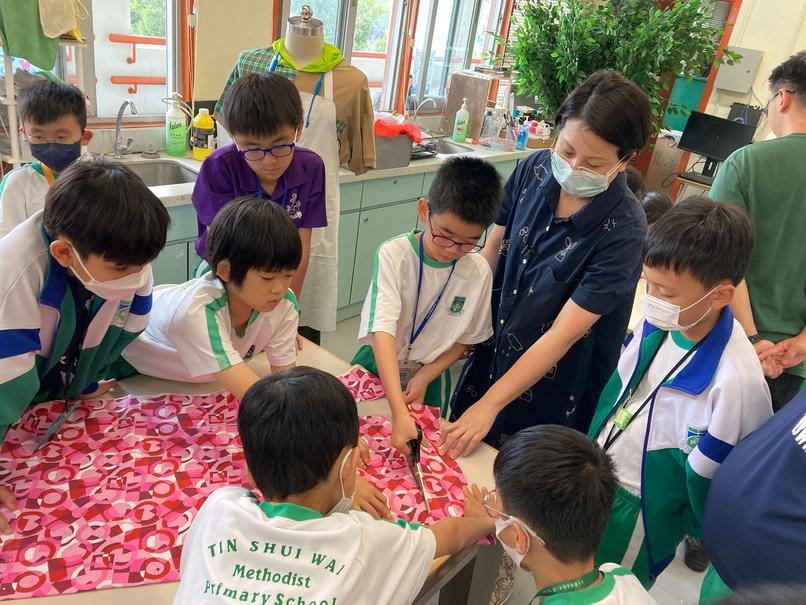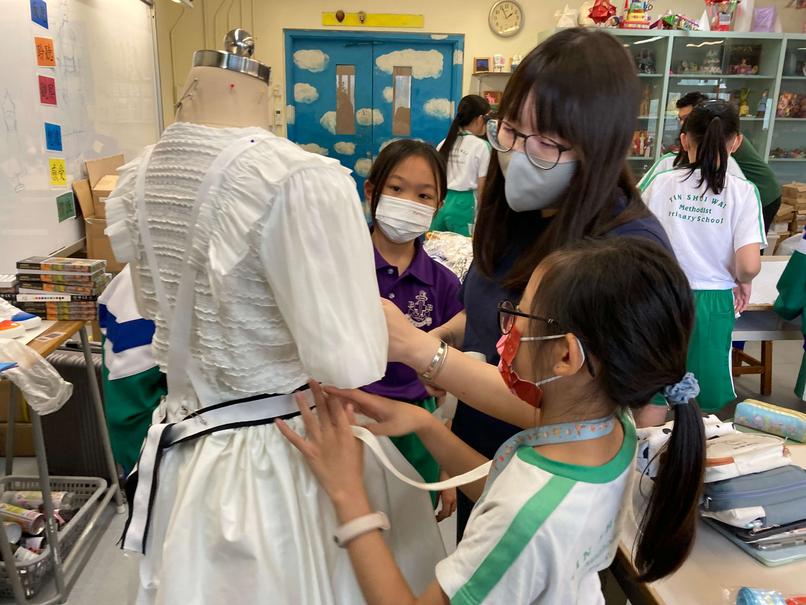 ---
Tuen Mun Government Primary School
Visual Arts
Chinese Language
Visual Arts

Participating Year: 2021-23

Tang Pui Sze, Peggy
Teacher
I am glad that creative practitioners can take their expertise to the classroom as this enlivens the lessons whilst broadening teachers' and students' horizons. From there, we conceptualise how to transfer the skills and competencies (creative thinking methods) the students have grasped to the Chinese Language subject.

Wong Yin Mei, May
Teacher
Students' abilities and creativity are unlimited. There is no need to worry that they may fail as long as they are given a chance to try. The result can be focusing more on the process rather than the product produced.

Stickyline
Creative Practitioners
It turns out that as long as everyone shares a clear and straightforward goal, and is willing to exert themselves regardless of "me"/ "you", trust and support each other while sharing responsibilities and forging ahead step by step, then we can be more effective and better prepared to tackling more significant issues when we are doing more than just dividing up the workload and working together.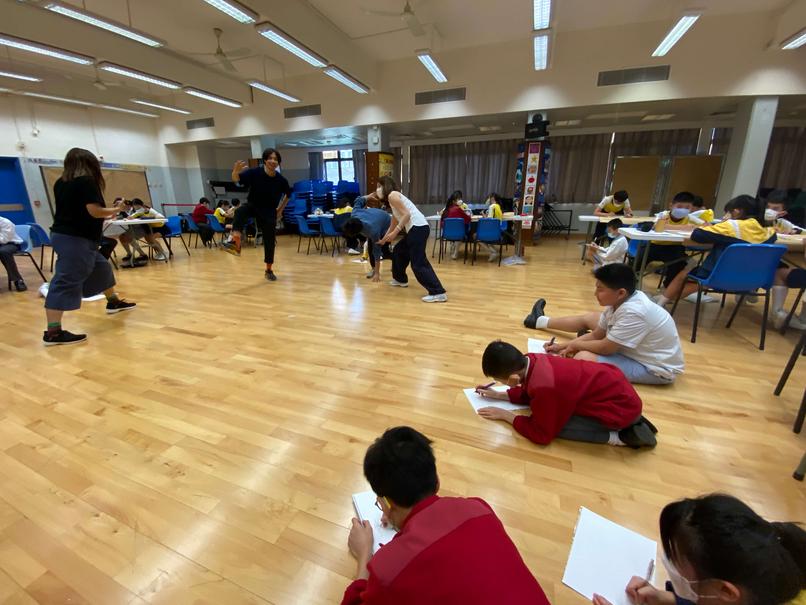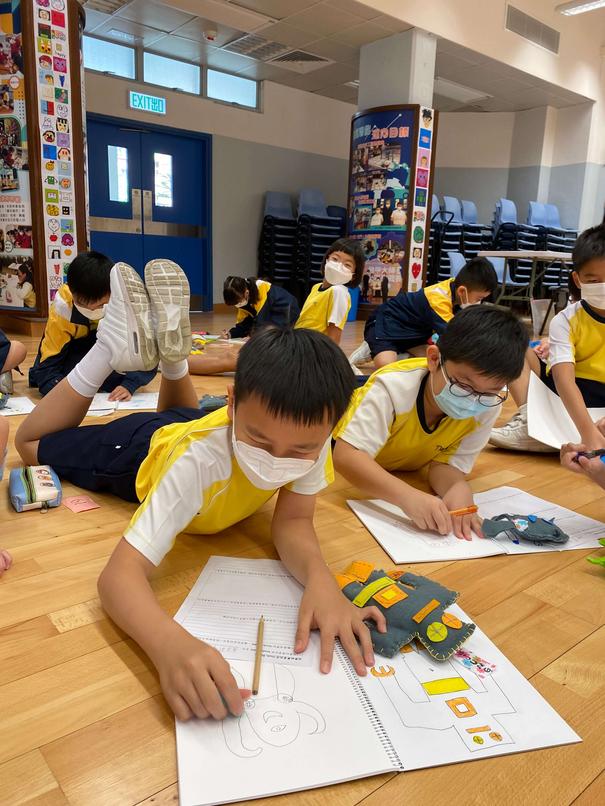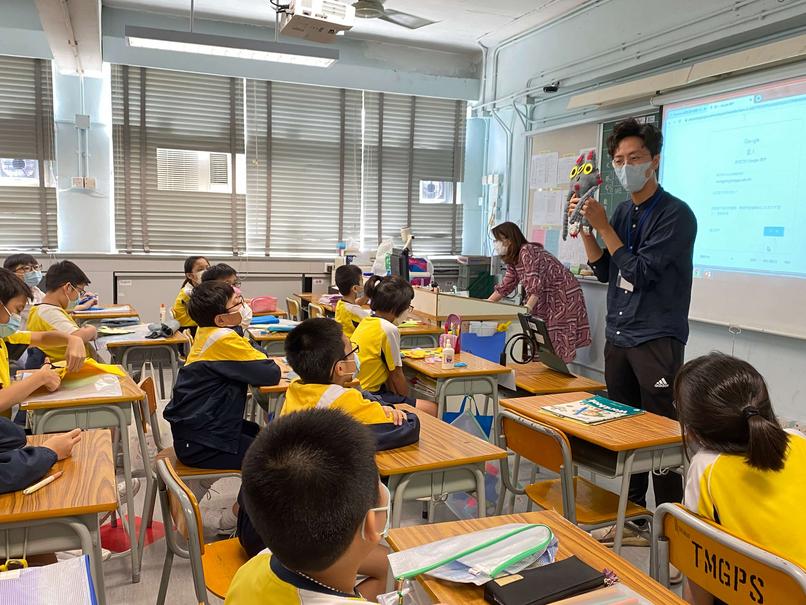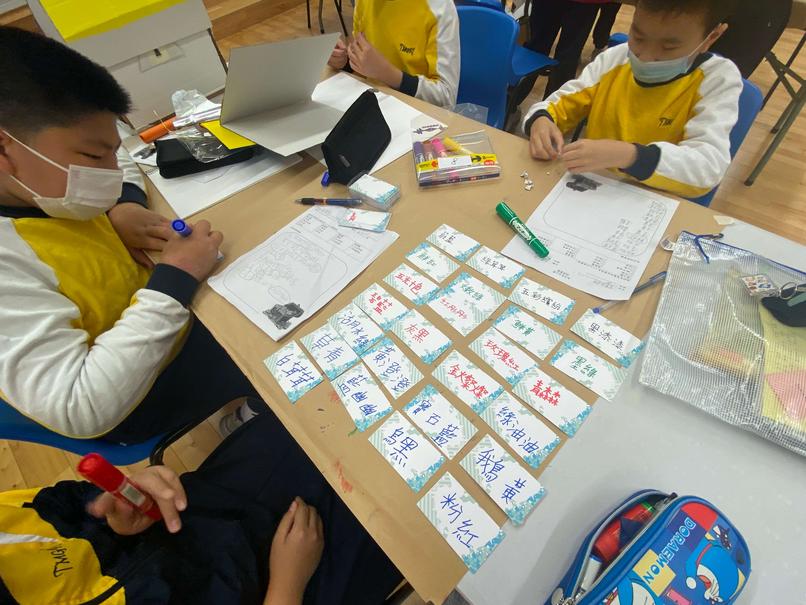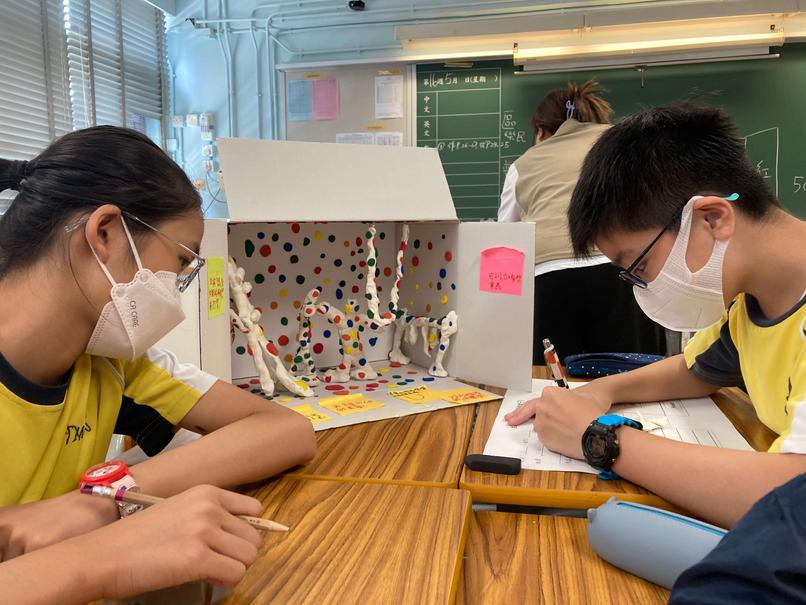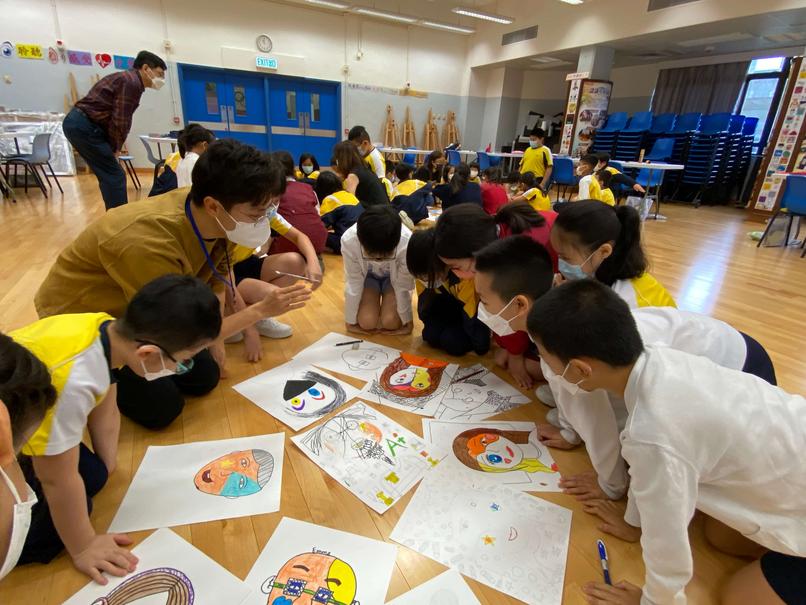 ---
Yan Oi Tong Tin Ka Ping Primary School
Visual Arts
Chinese Language
Prop Design and Making

Participating Year: 2021-23

Lui Ying Ying
Teacher
Not only does Creative Classroom imply installations of hardware, but it also indicates teachers' mental preparedness: willingness to listen and let students choose, tolerance of errors and uncertainties, more interaction and flexibility with students, and emphasis on the process rather than the outcome.

Lau Ka Yi
Teacher
Students gained confidence in understanding that ways of expression can be varied with no standard answers. The imaginative and inquisitive nature of the object guessing activity helps students to be more motivated to come up with their own answers and to use creative learning skills.

Lau Wai Yan, Anne
Creative Practitioner
I have become aware of the slight changes in students' thinking. They attempted to employ more inquisitive and investigative techniques to conduct insightful conversations during group discussions.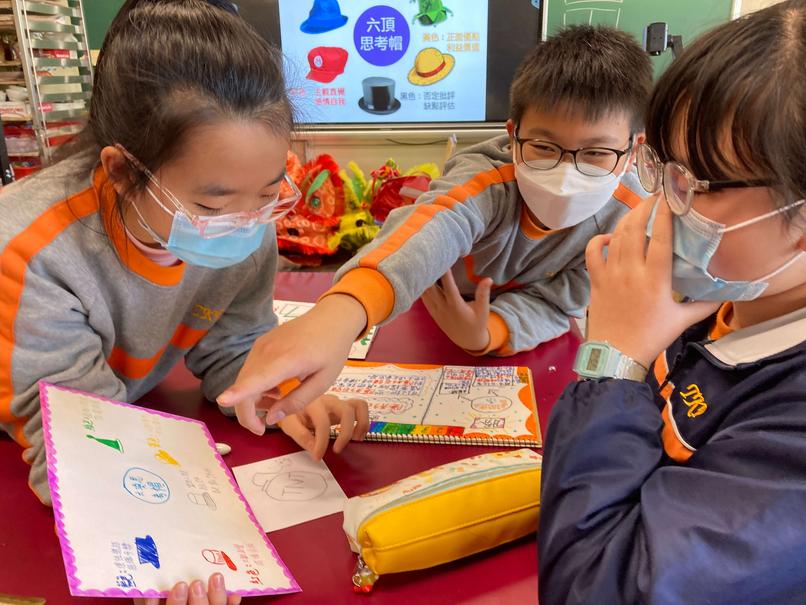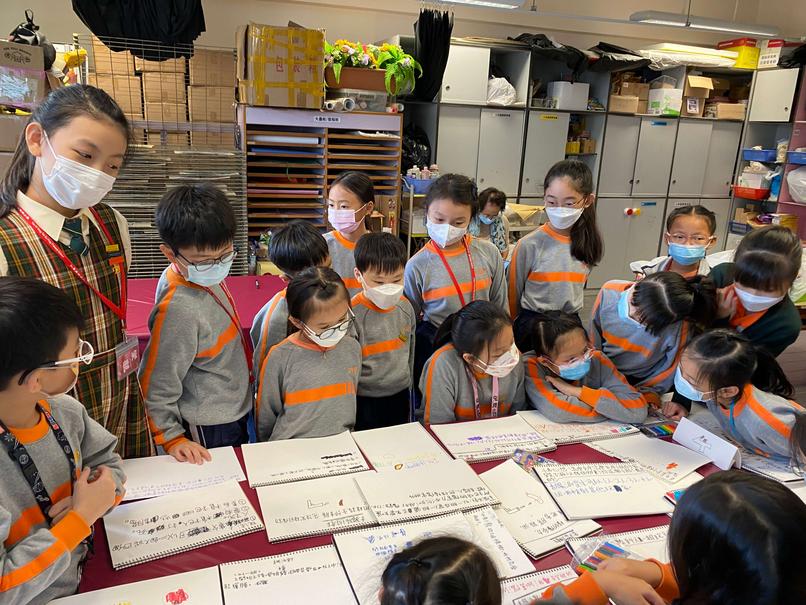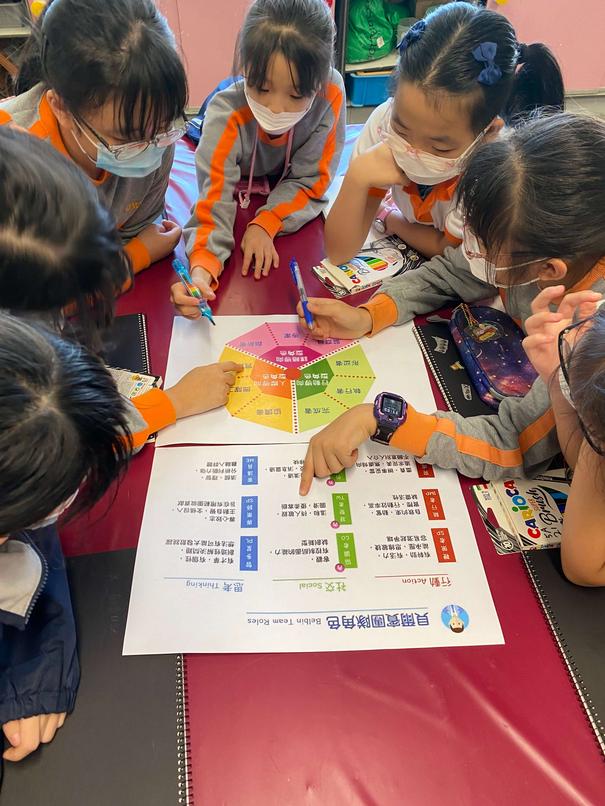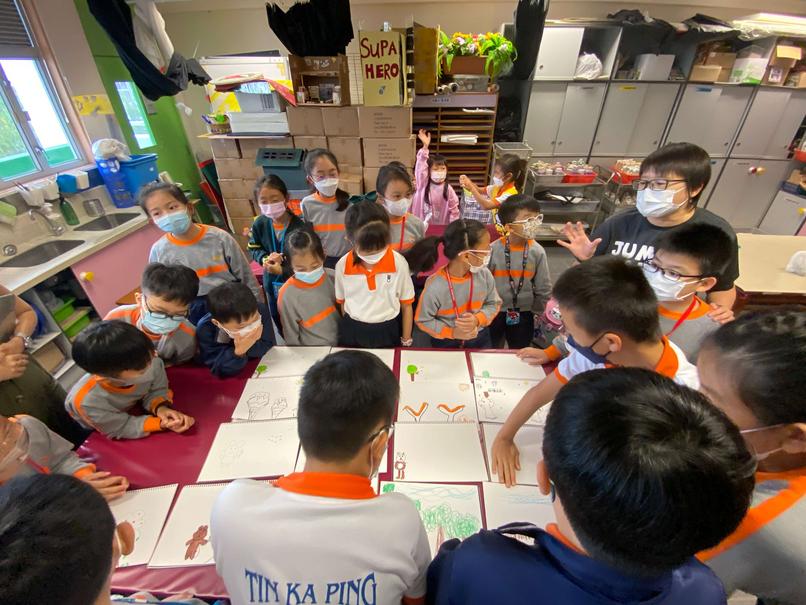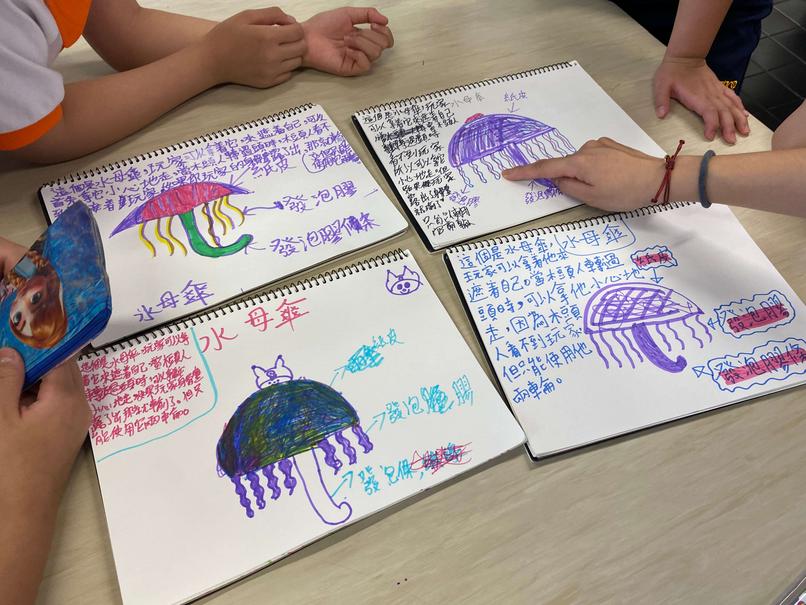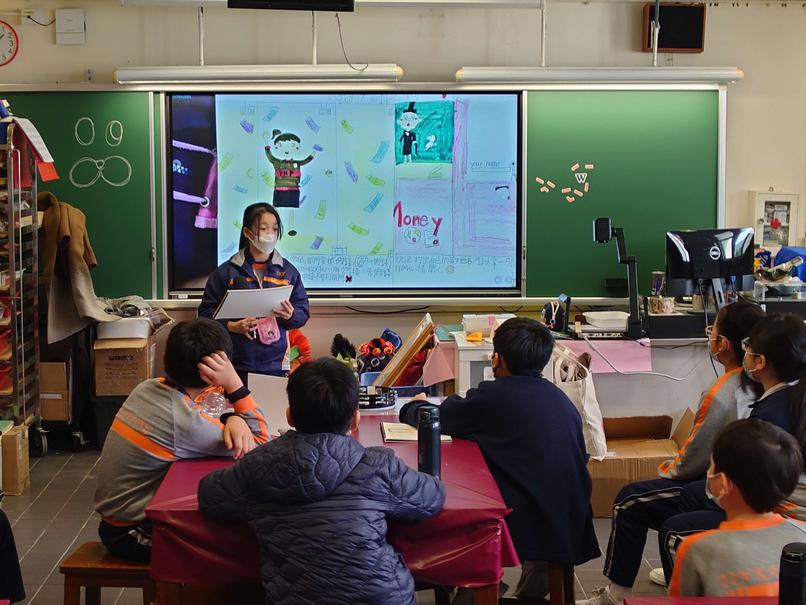 ---
S.R.B.C.E.P.S.A. Lu Kwong Fai Memorial School
Visual Arts
Chinese Language
Visual Arts

Participating Year: 2021-22

Cheung Nga Yan
Teacher
I notice that students' concealed abilities such as teamwork, division of labour and helping peers are unveiled with more support and encouragement. More collaboration between students has facilitated increased feelings and reflection on creative artwork between.

Wong Yin Kwan, Queenie
Teacher
Students have the opportunity to use materials that they are not familiar with to work on the project, hence exploring the utilisation of various materials. They can integrate their thoughts into their craft and design.

Cheng Shuk Yee, Eastman
Creative Practitioner
Responses to the activity were great. Shy and quiet students might appear more reluctant to speak, yet they are diligent in their creative craft. I look forward to them lowering their guard and interacting with their peers with more energy and vigour.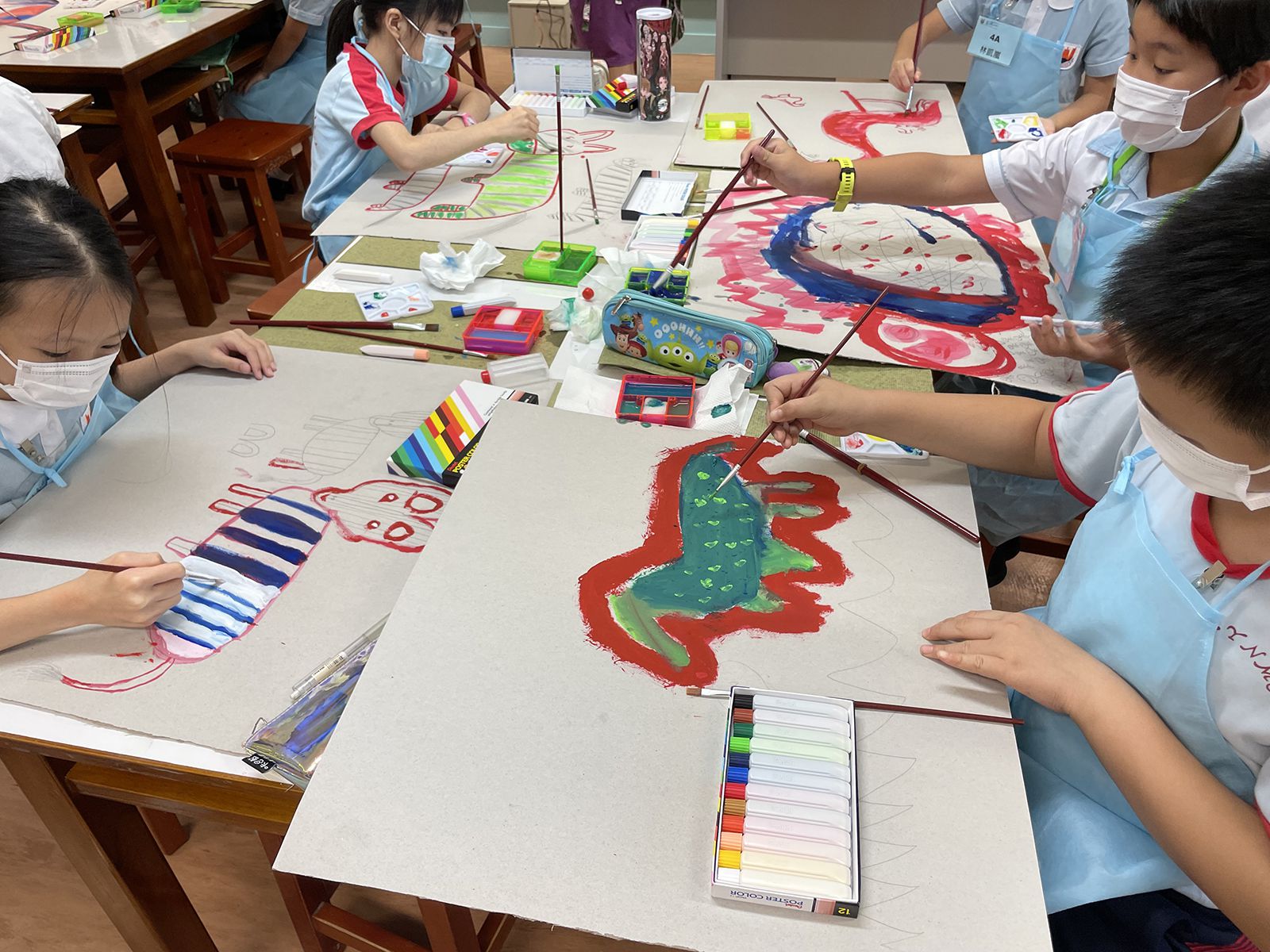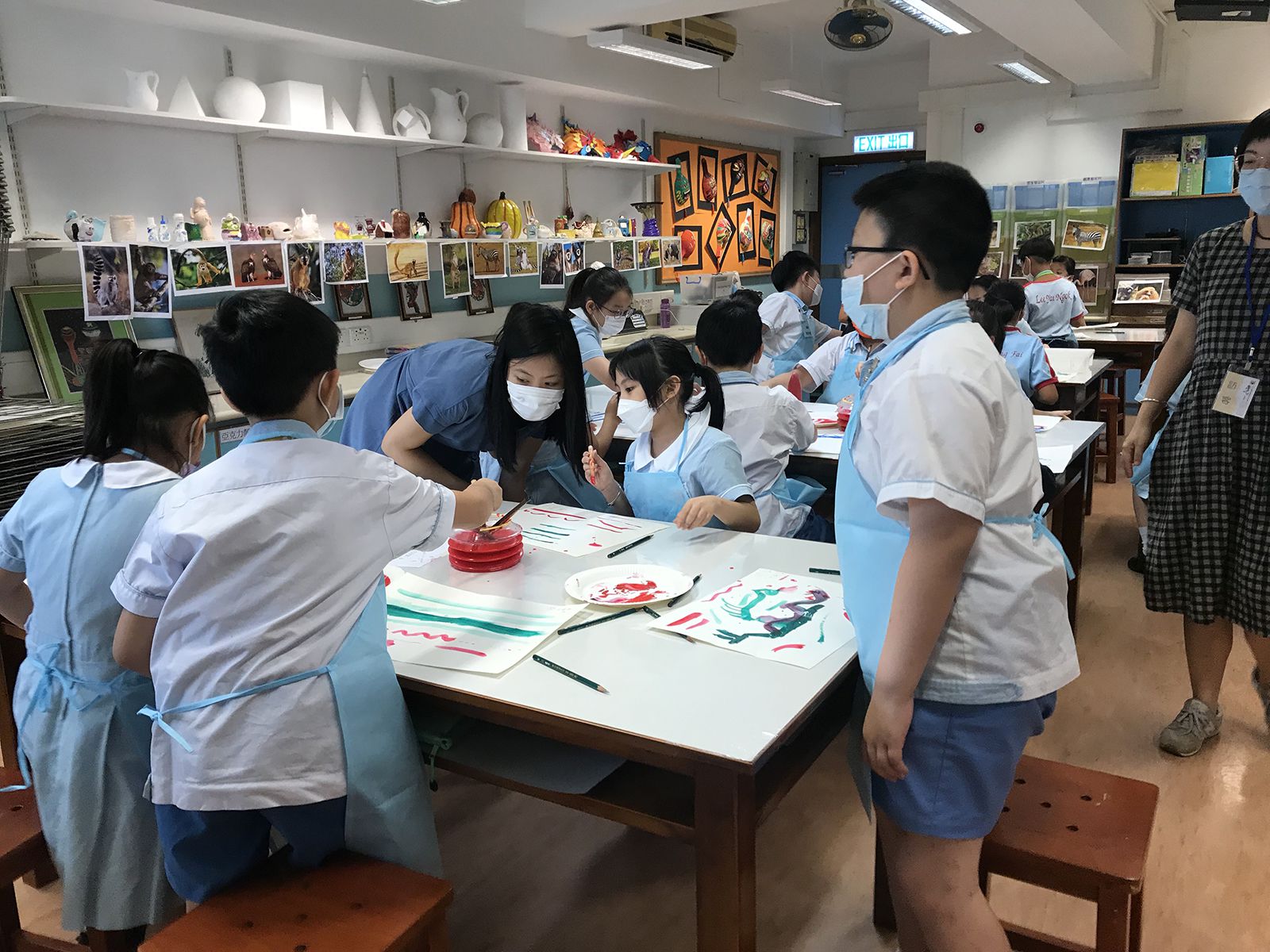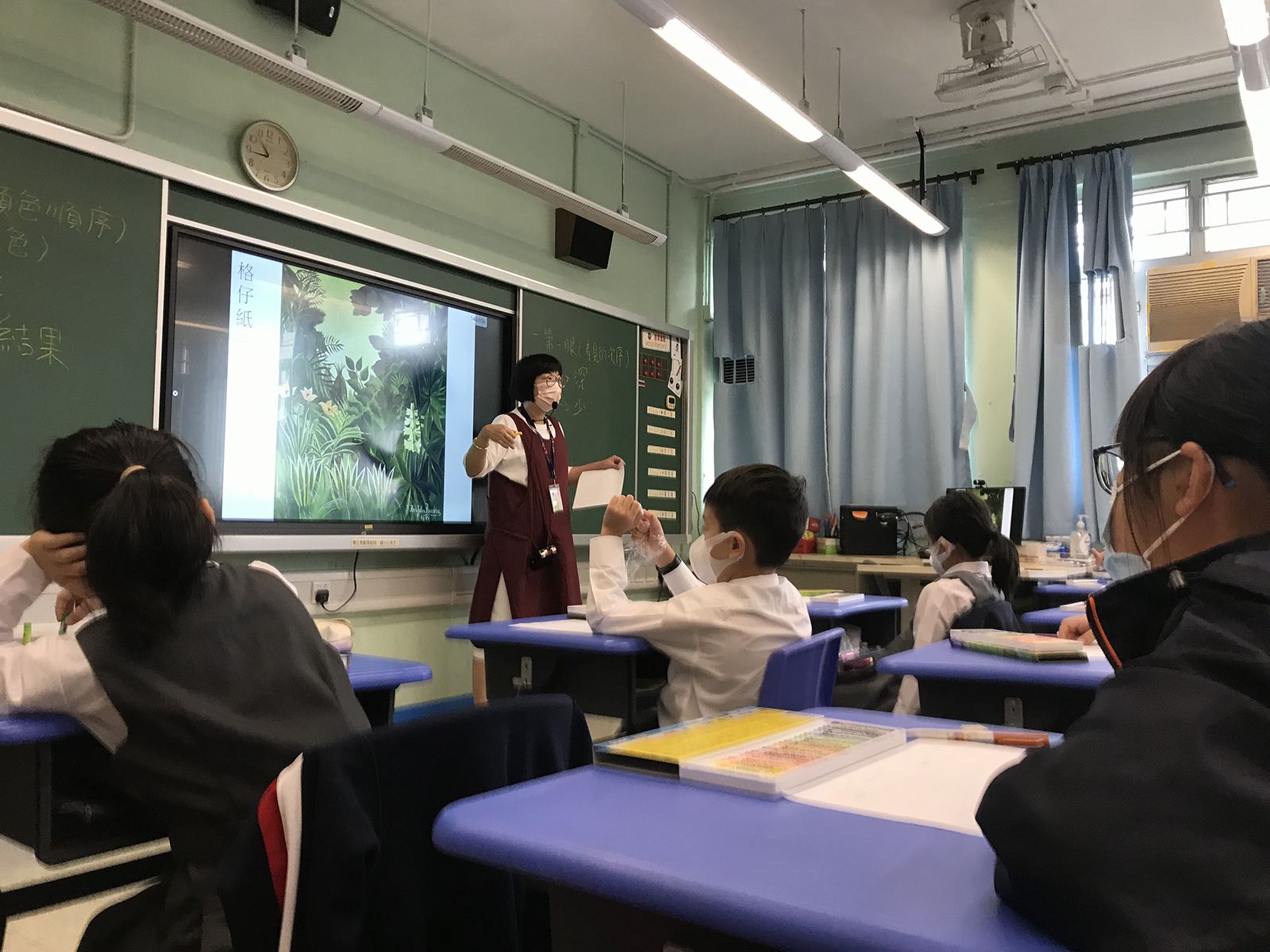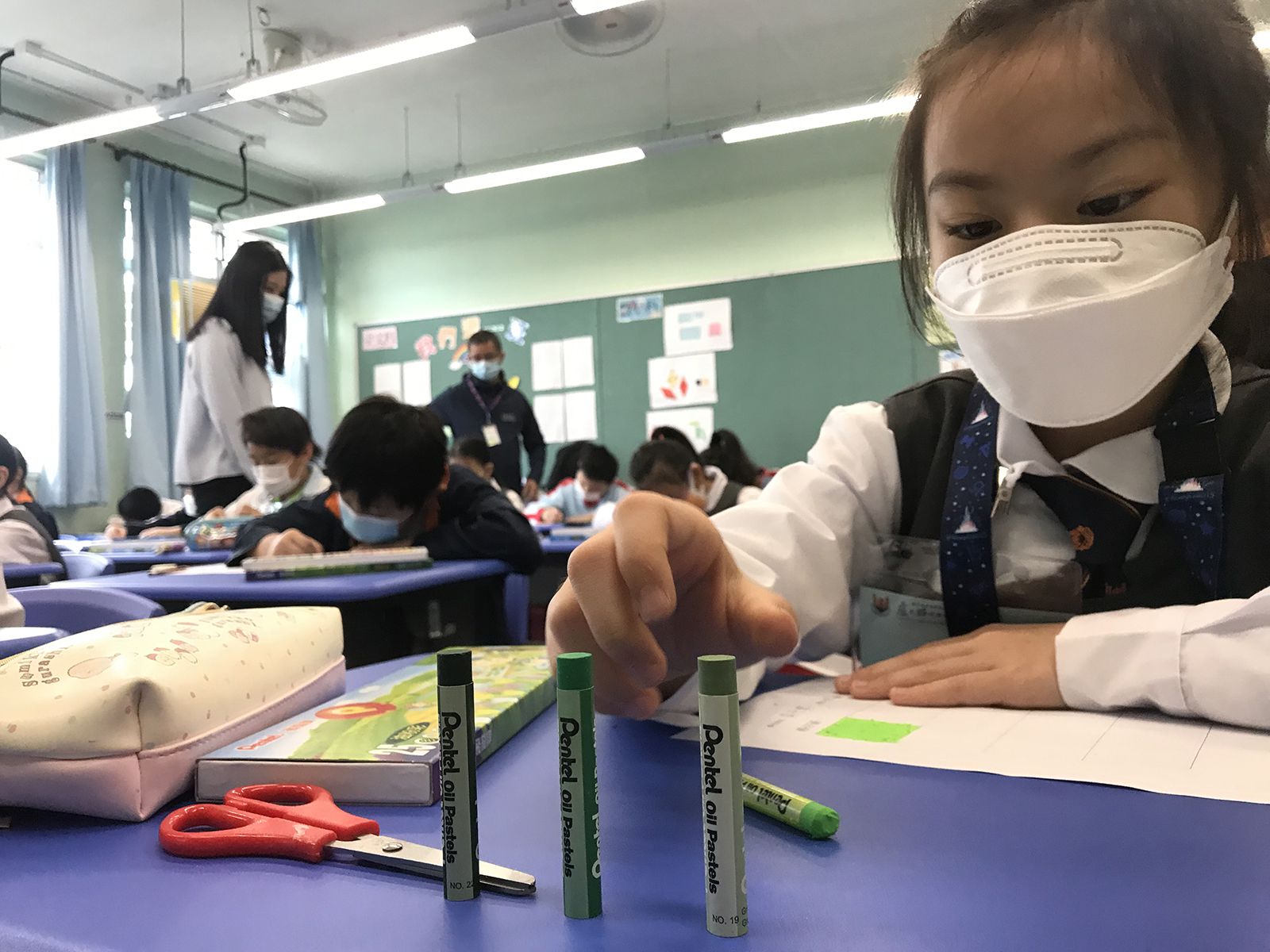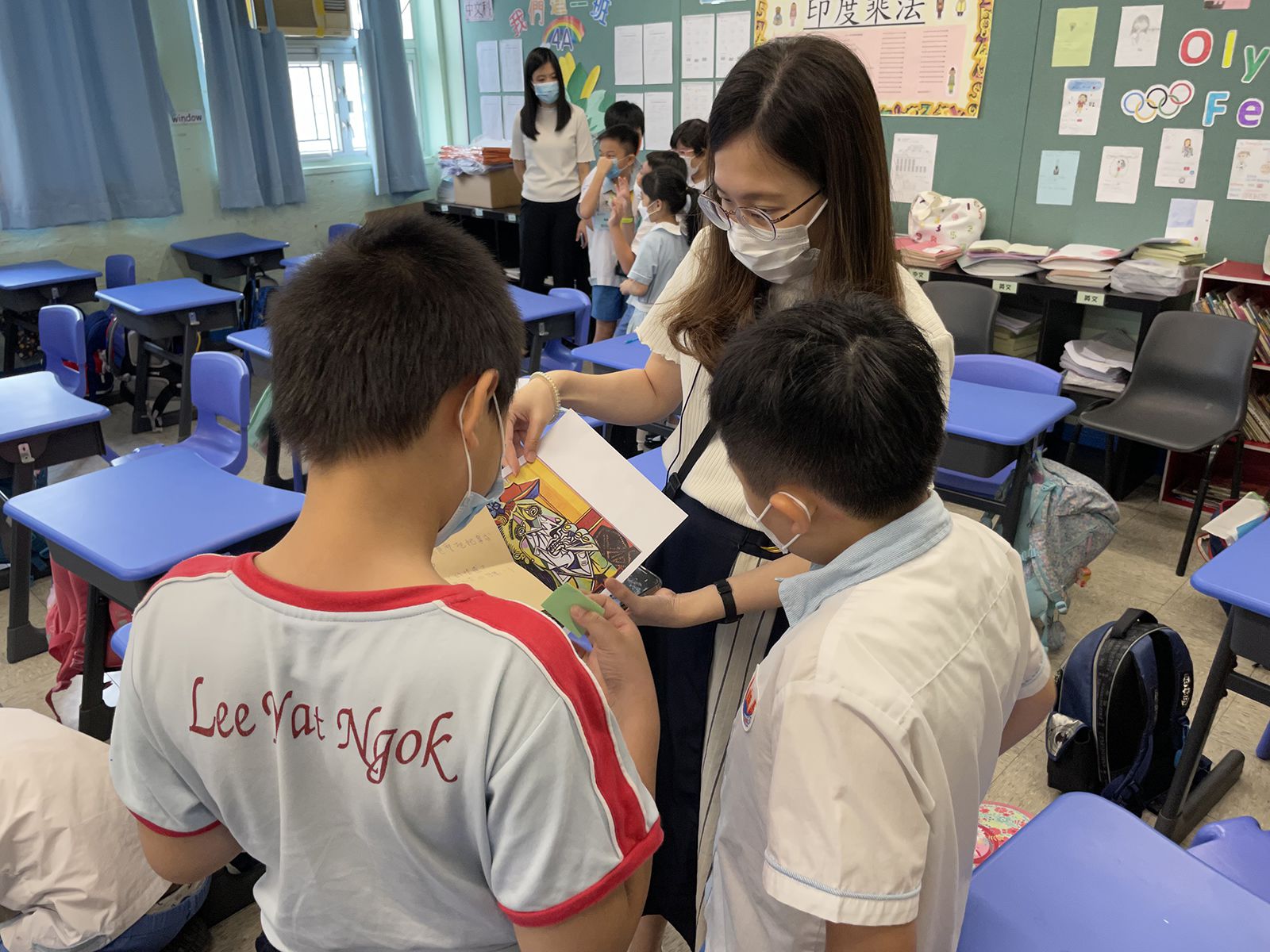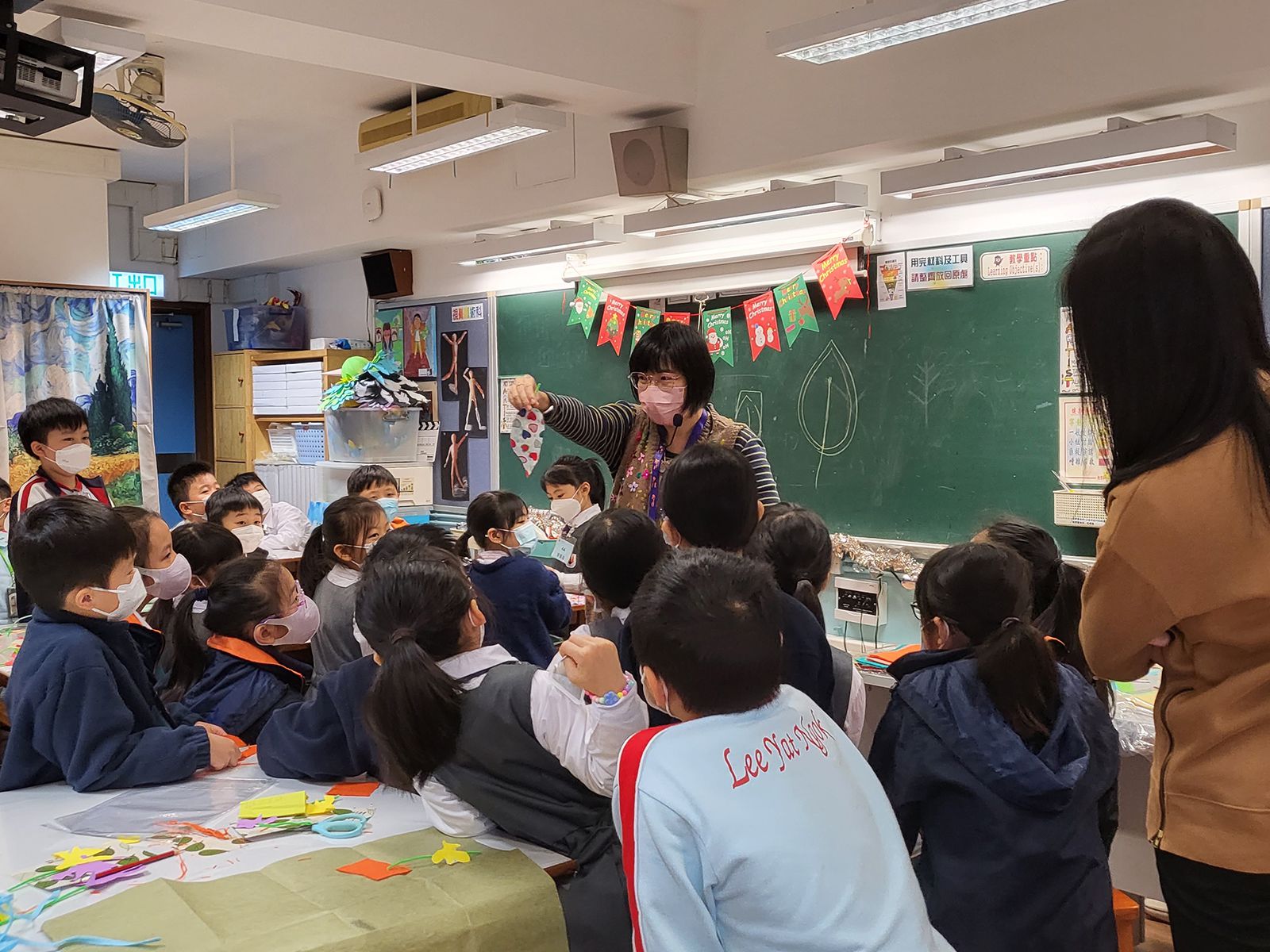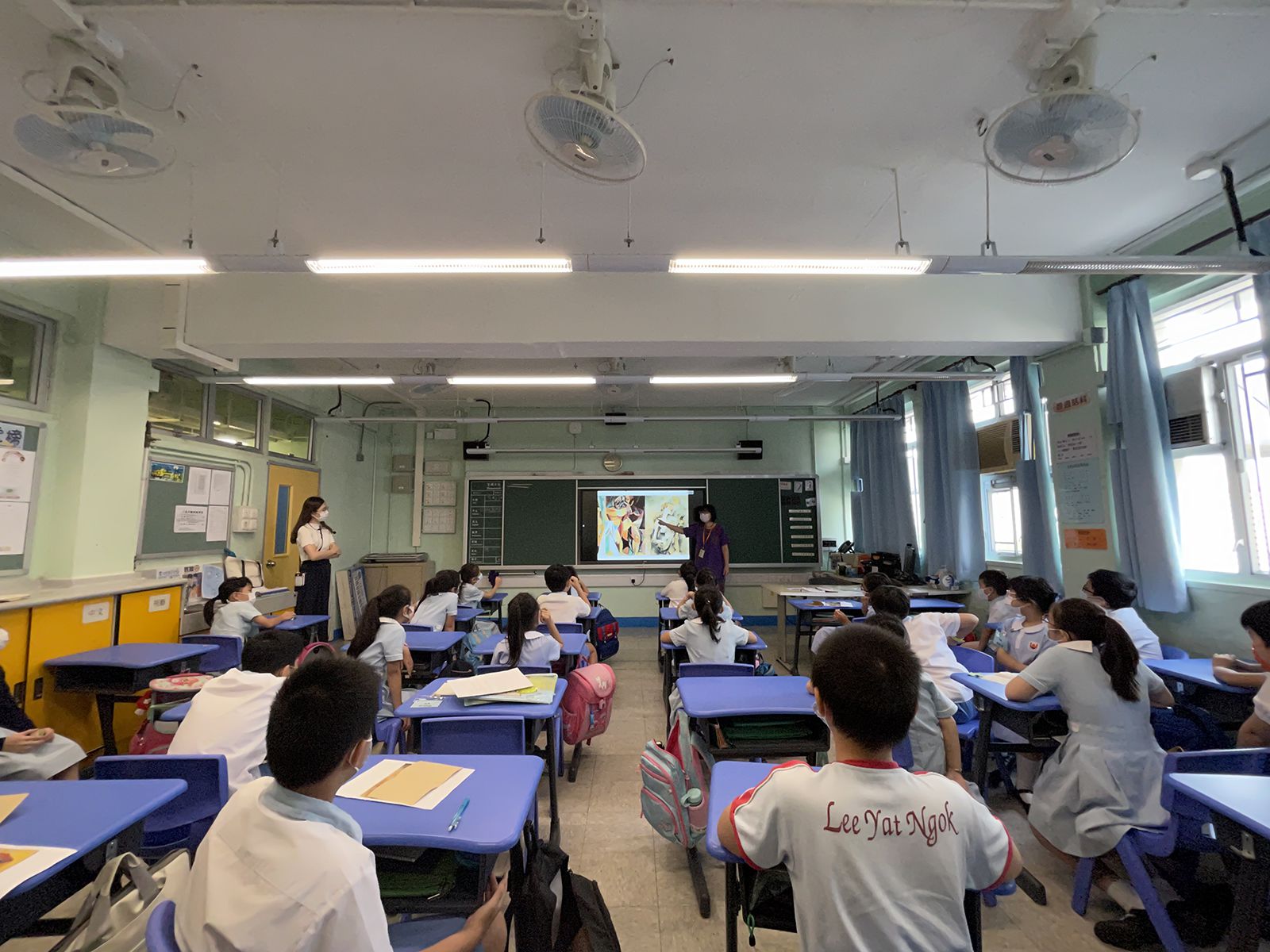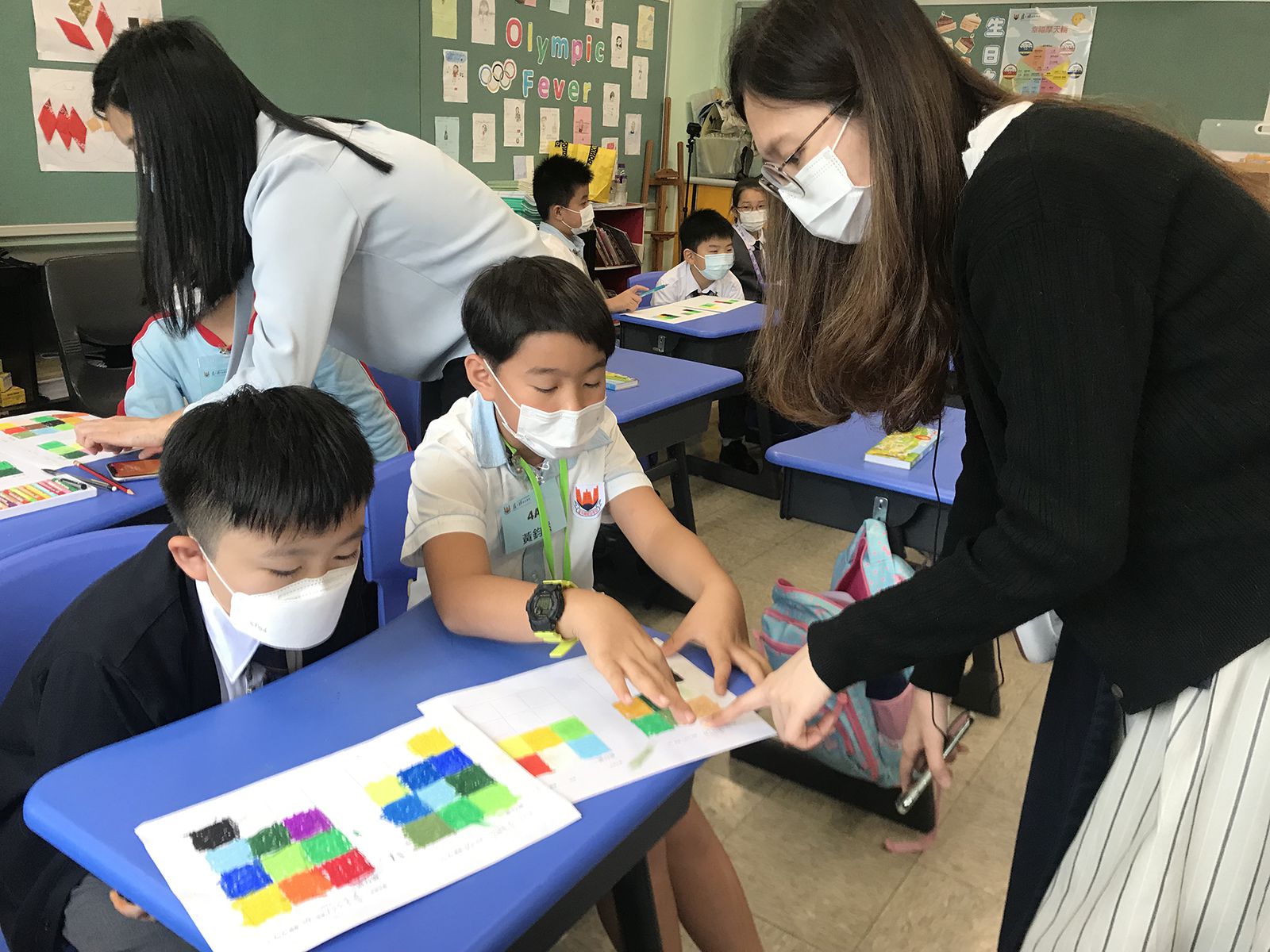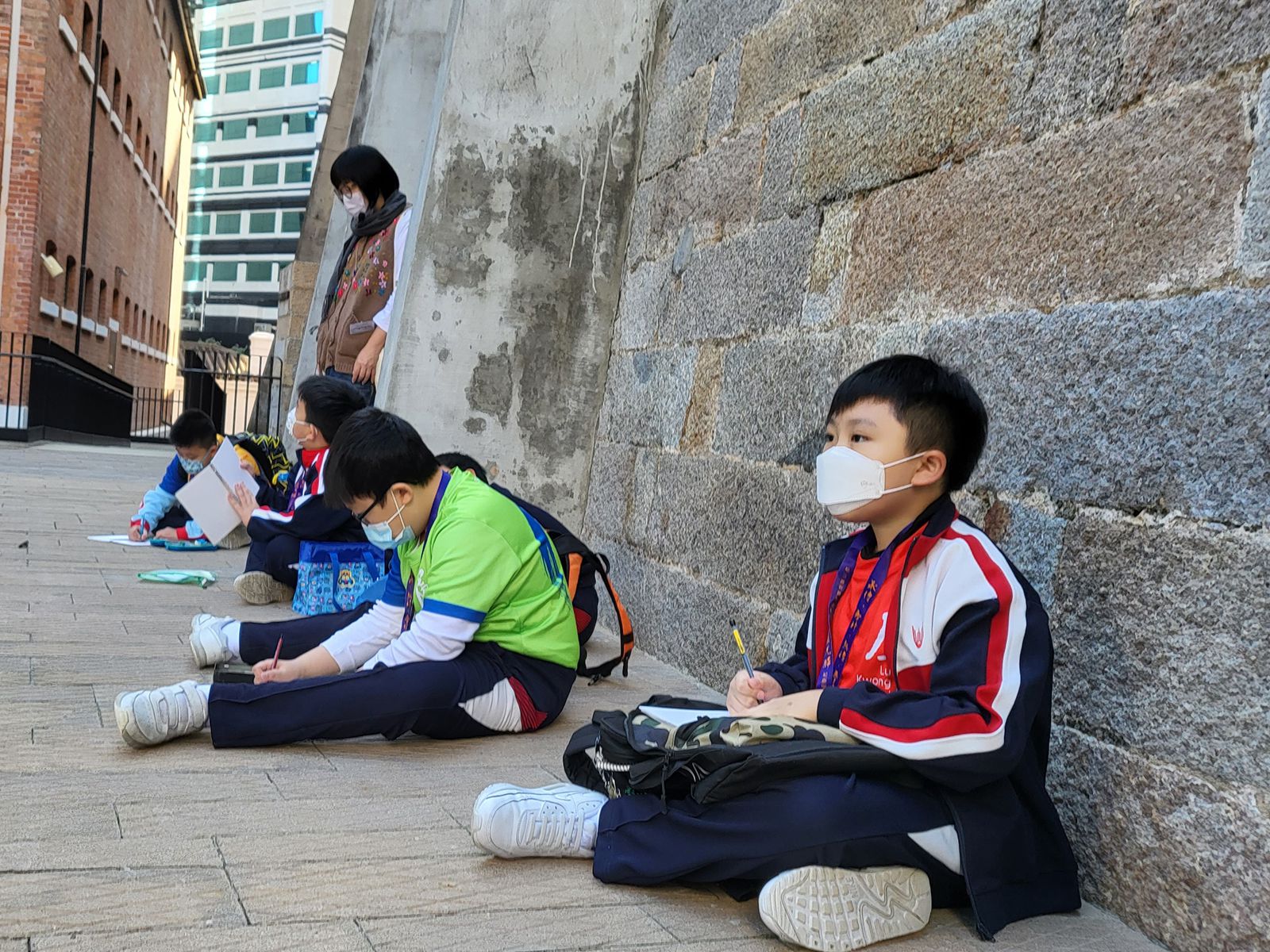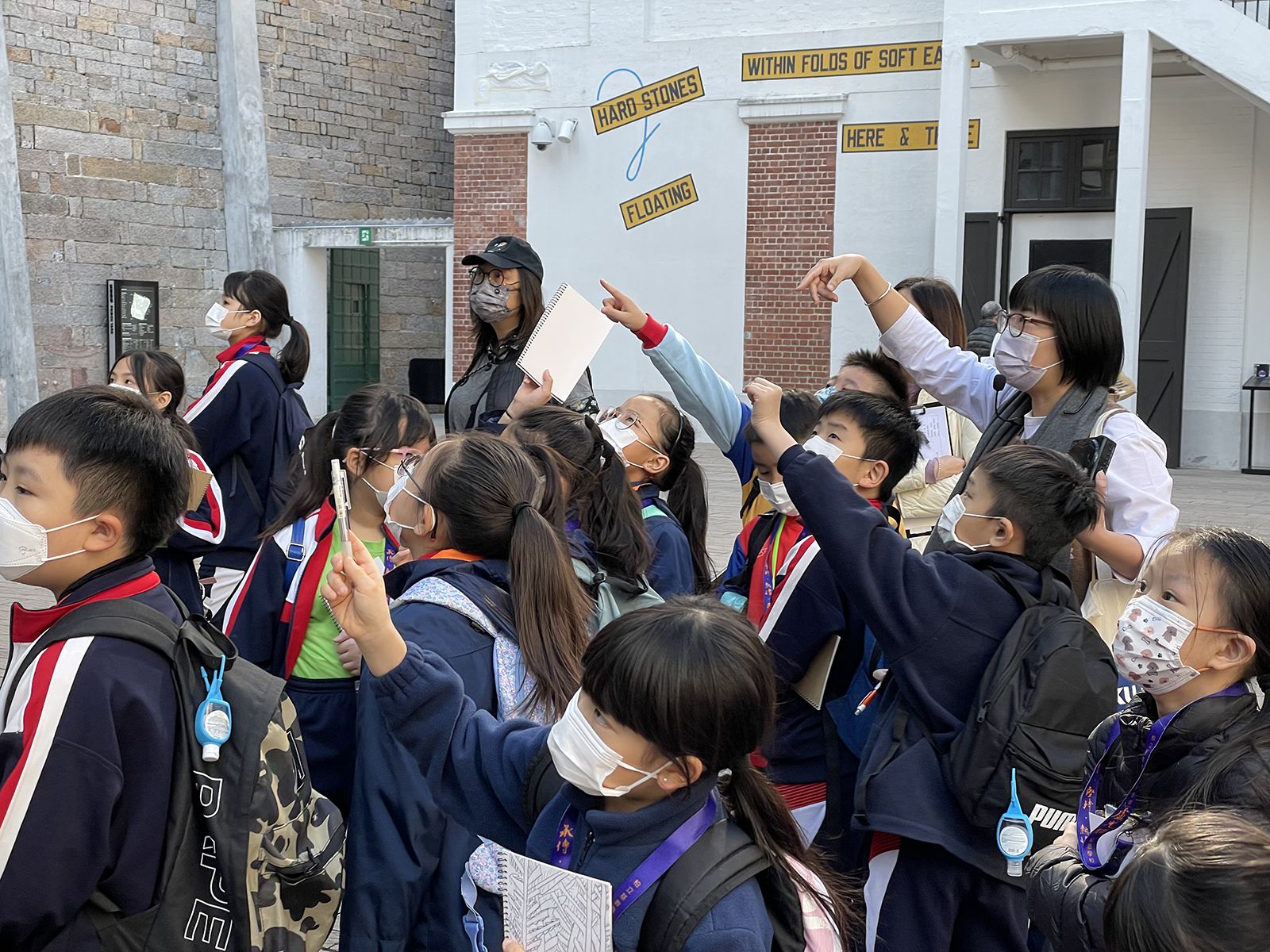 ---
HHCKLA Buddhist Ching Kok Lin Association School
Visual Arts
Chinese Language
Visual Arts

Participating Year: 2022-23

Lam Chung On
Teacher
Collaborating on a task can be accomplished without using words; communicating through a gaze or a gesture will do.

Ng Ka Yu, Haru
Teacher
We should tolerate students making mistakes. The more we are aware of students committing mistakes, the more we have to provide time and space for students to continue exploring. Only if students explore continuously can they catalyse more things deemed impossible before.

Chan Ka Wai, Kiwi
Creative Practitioner
I realise students have become more enthusiastic about writing with teeming inspirations after a year of lessons. Moreover, grouping them in pairs to work on tasks enables them to work together and express their individual views.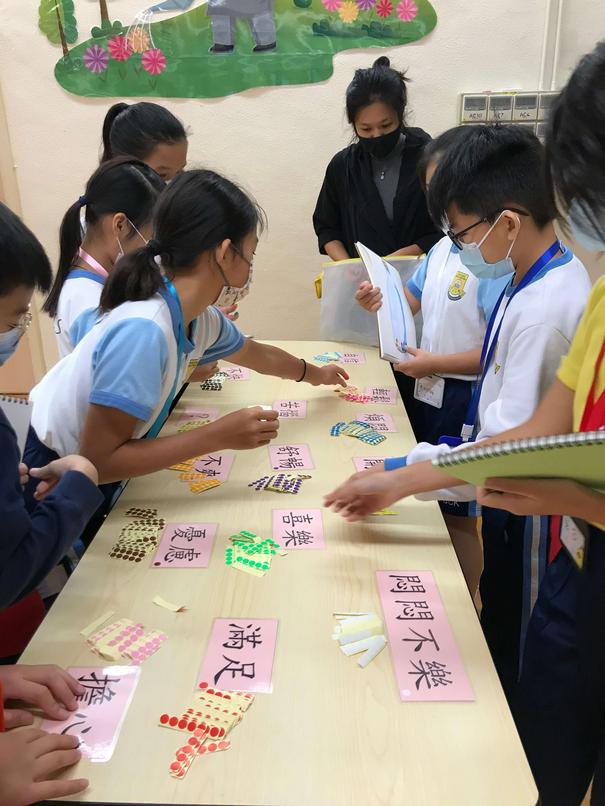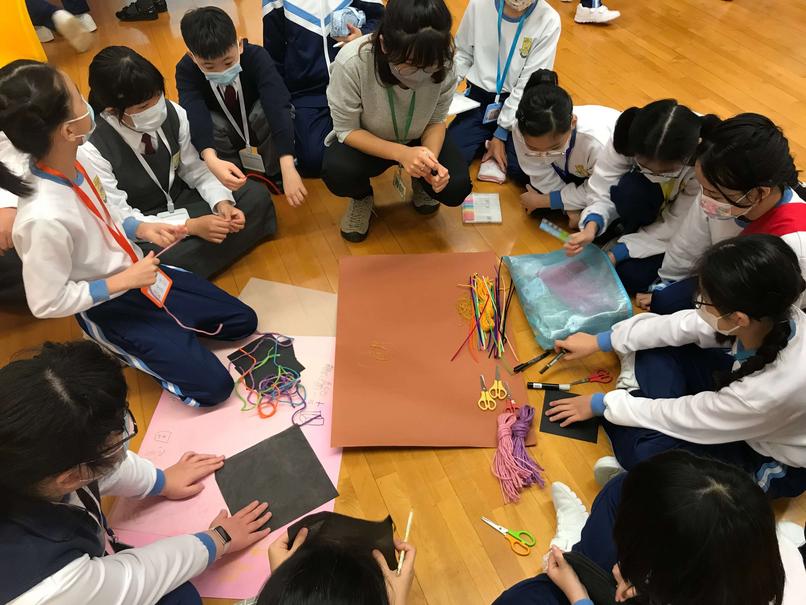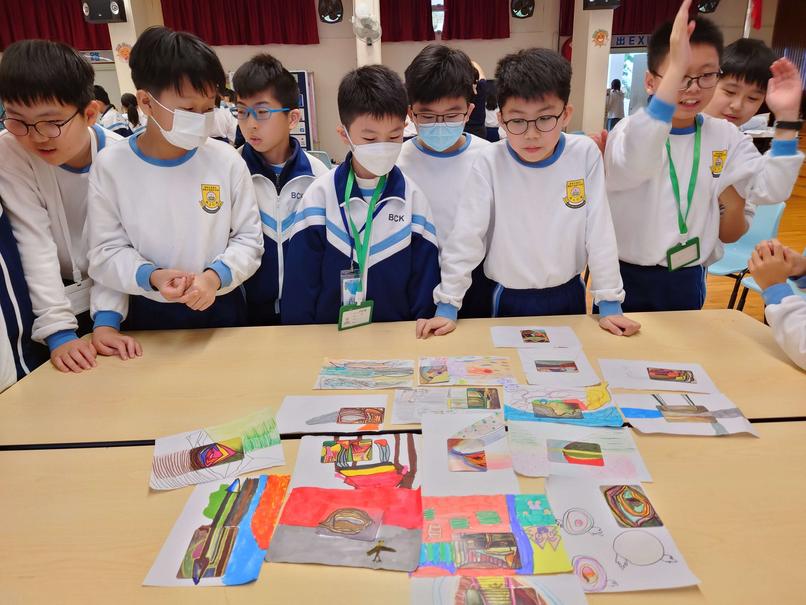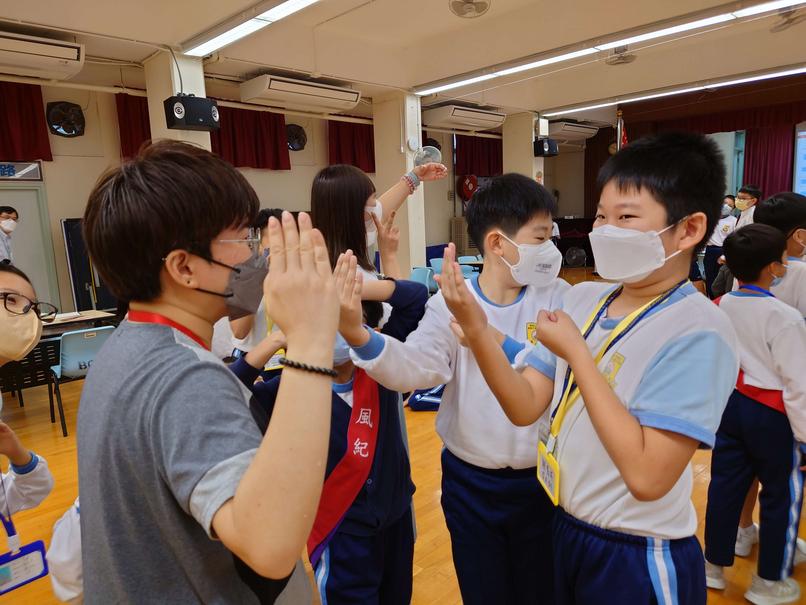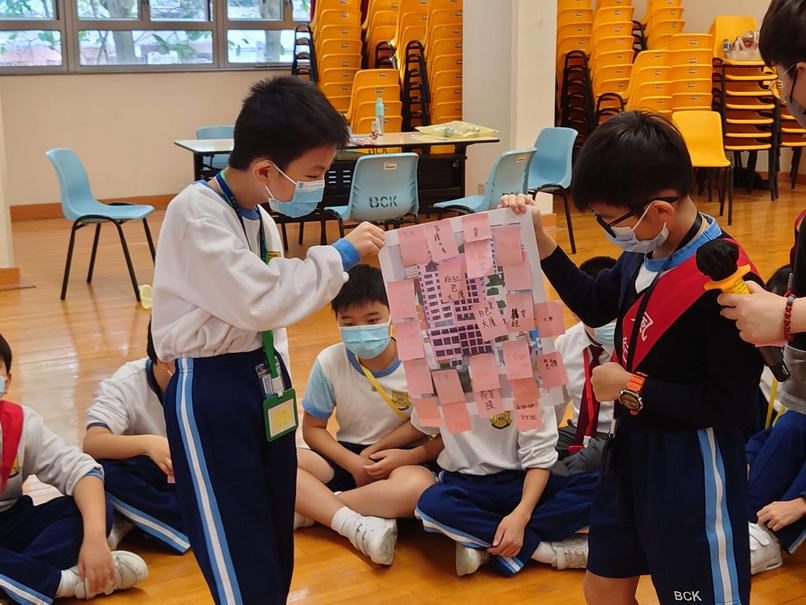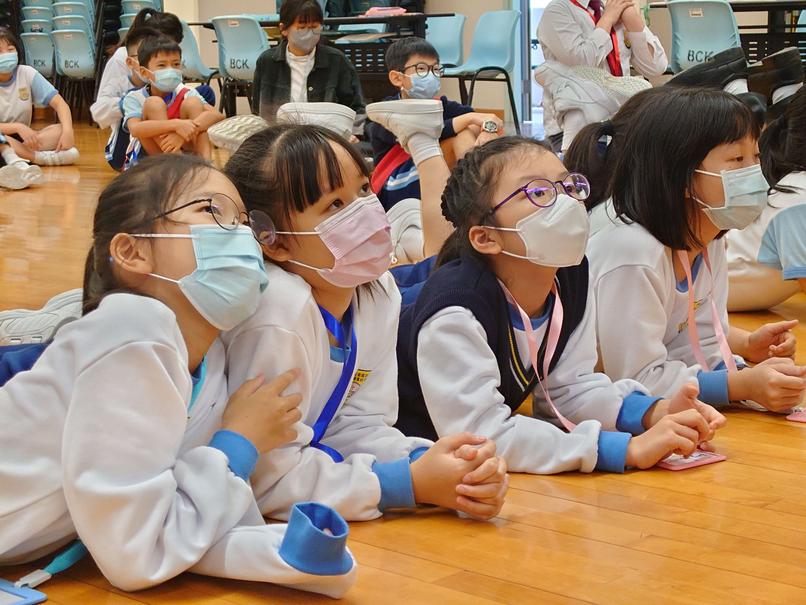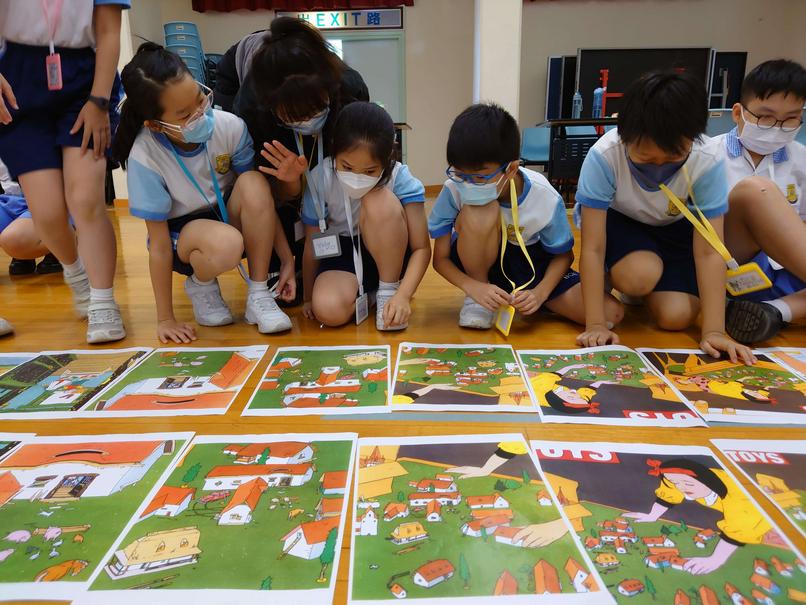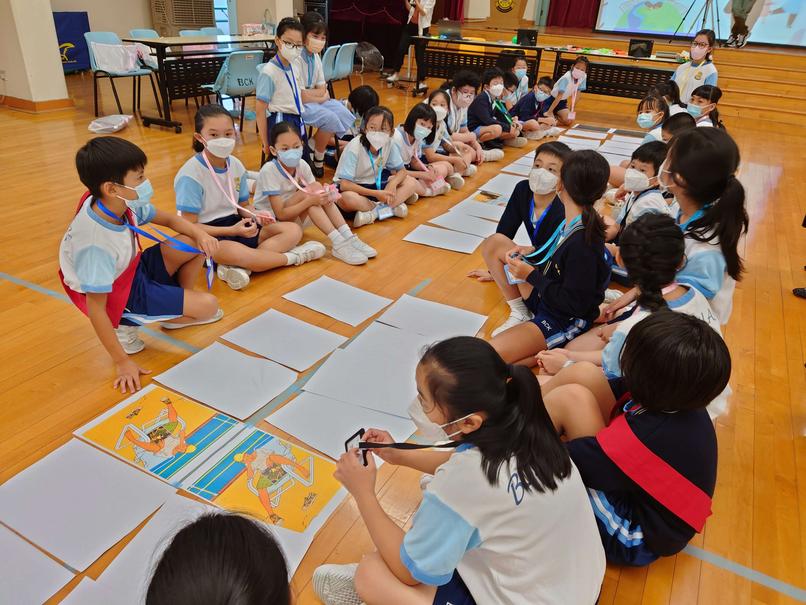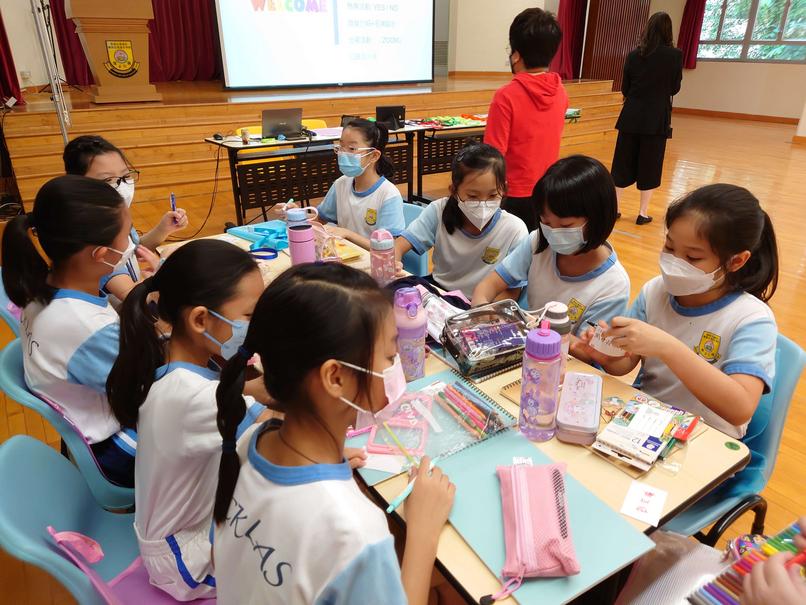 ---
Hong Kong Baptist University Affiliated School Wong Kam Fai Secondary and Primary School
Visual Arts
English Language
Music and Sound Arts

Participating Year: 2021-23

Lam Sze Man, Pinky
Teacher
Everyone has their unique ideas. Everyone needs to learn ways of being receptive to other people reshaping their thoughts and merging different ideas.

Wong Yuen Shan, Fanny
Teacher
I did not expect students to be able to learn how to observe and refer to others' performance to improve themselves. And indeed, they can construe a better way to perform.

Lok Yan Wa
Creative Practitioner
Not only do we impart knowledge to students, we also cultivate their independent thinking, creativity and empathy. I hope students can bring the positive energy of music and happiness to others.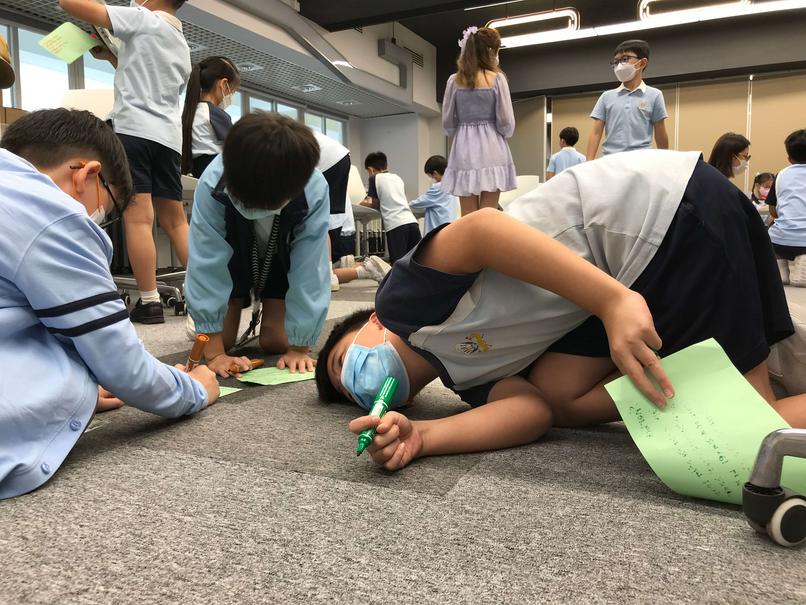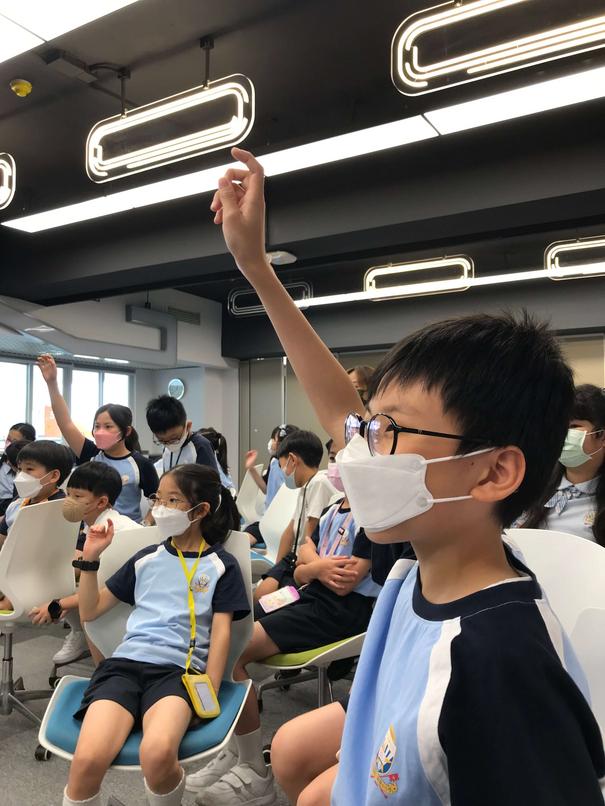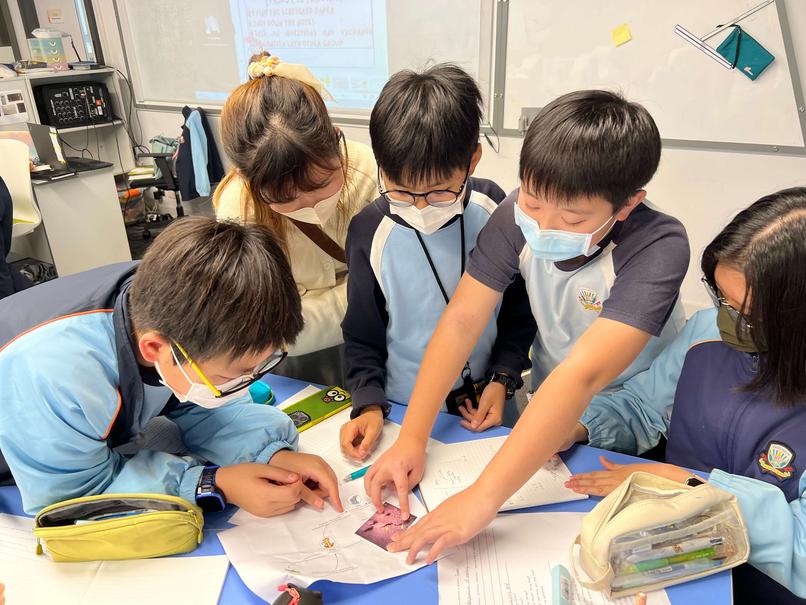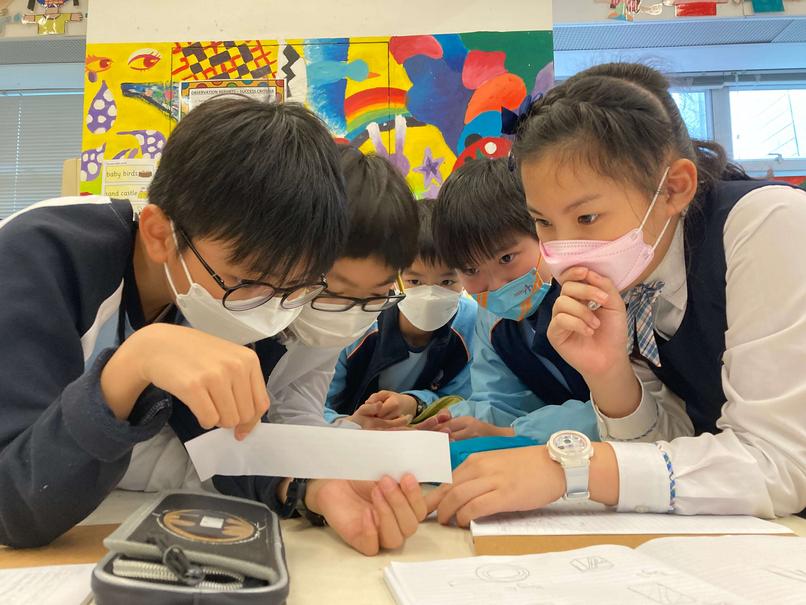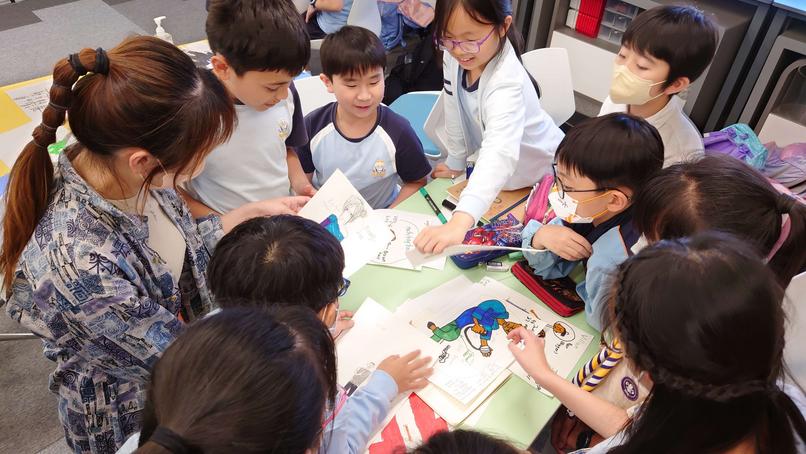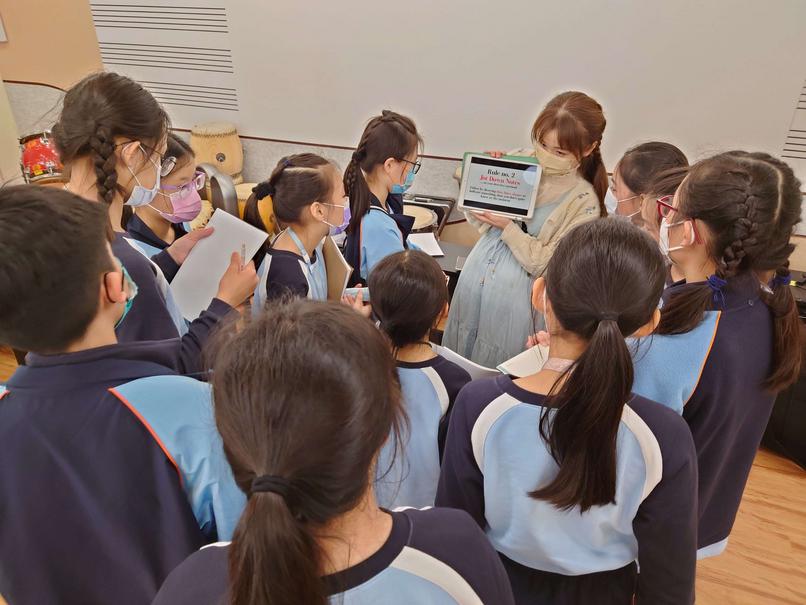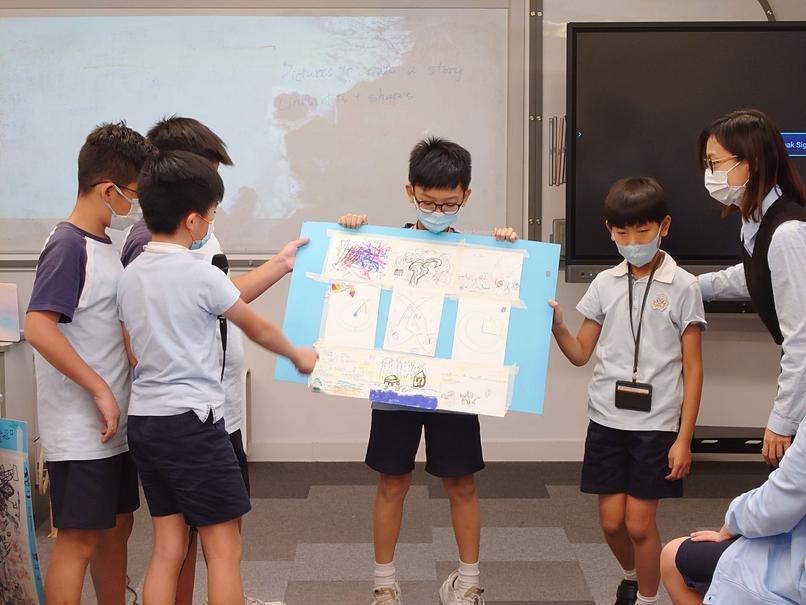 ---
Baptist Rainbow Primary School
Visual Arts
General Studies
Visual Arts

Participating Year: 2022-23

Lam Claudia
Teacher
I found loads of possibilities for questioning. I reflect on my teaching upon hearing different people's interesting perspectives on questioning.

Li Hei Man, Race
Teacher
I thought creativity would only be particularly apparent in some subjects, but now I realise creativity is a mindset that can be placed in any circumstance/environment and methodically fostered.

Chu Cheuk Wai, Margaret
Creative Practitioner
Collaboration only works when everyone spends time communicating, exploring, negotiating, and working out things with an open mind.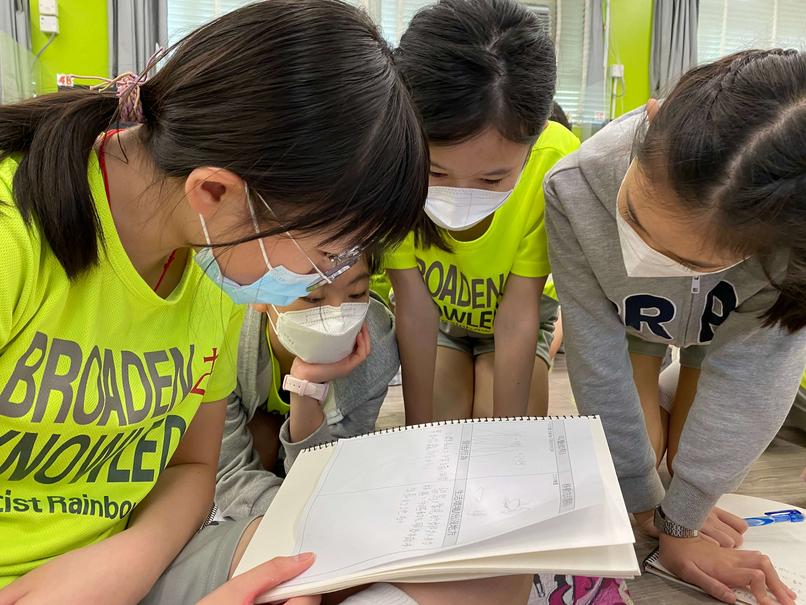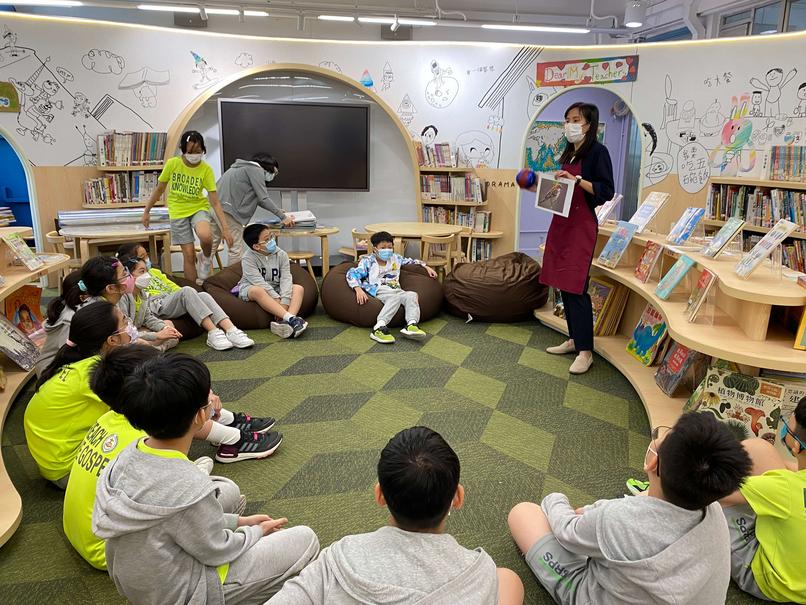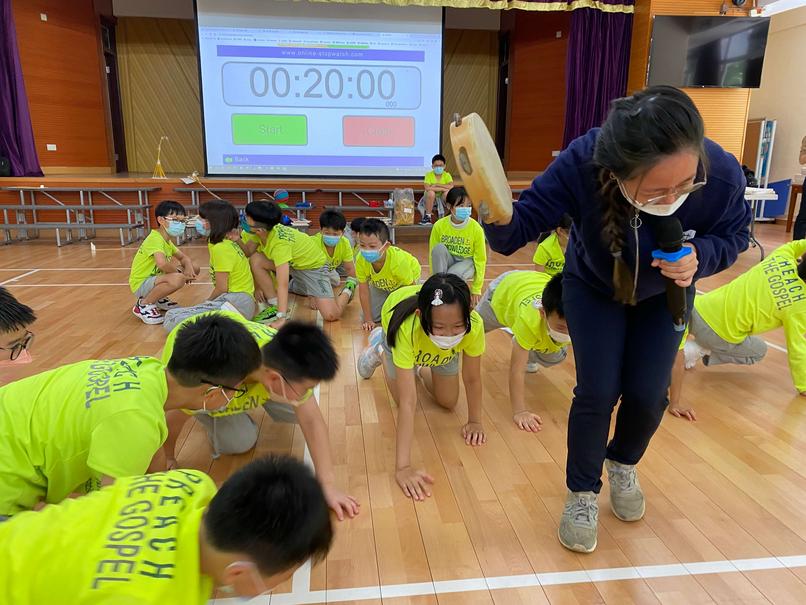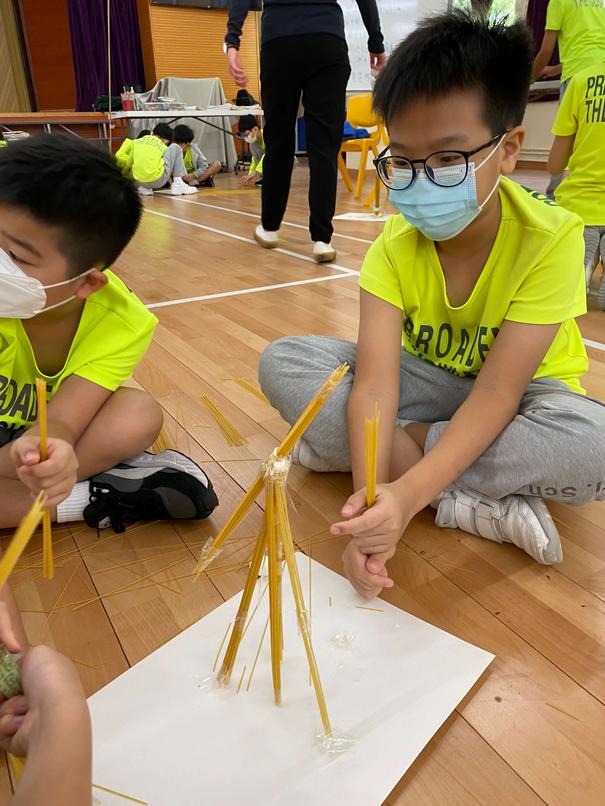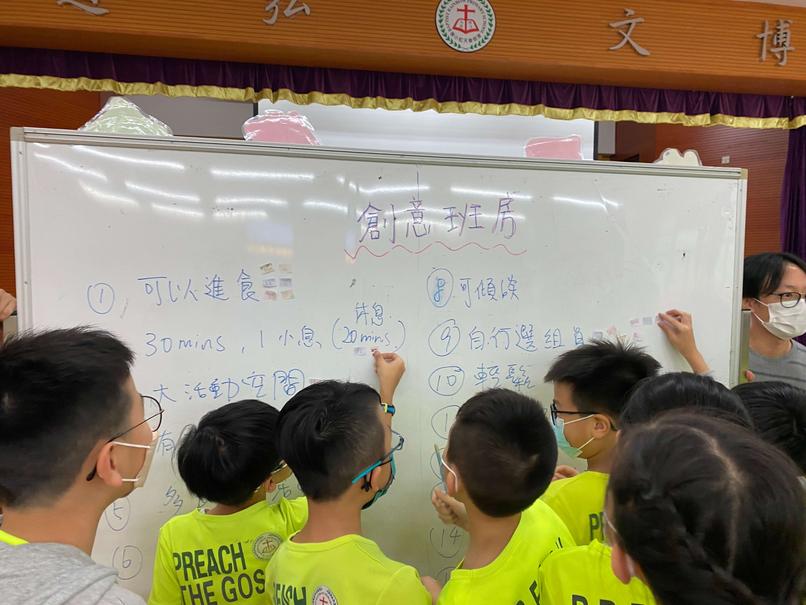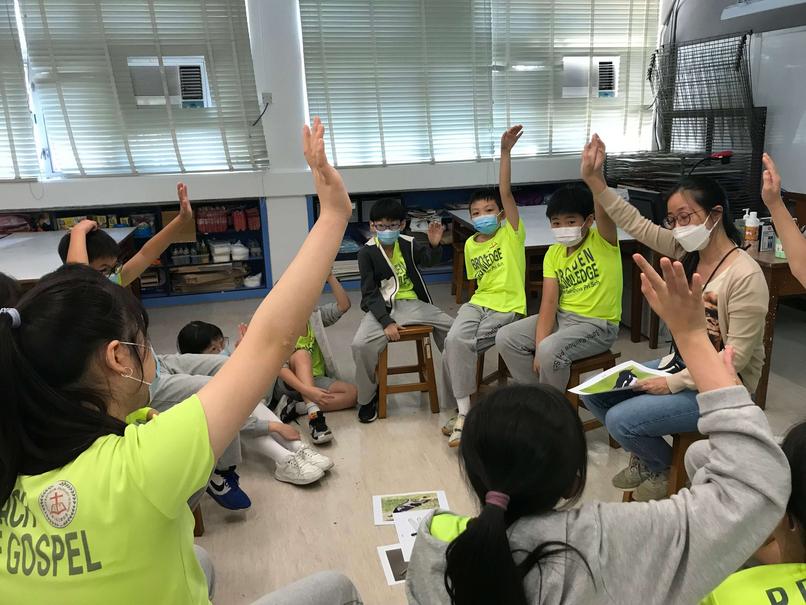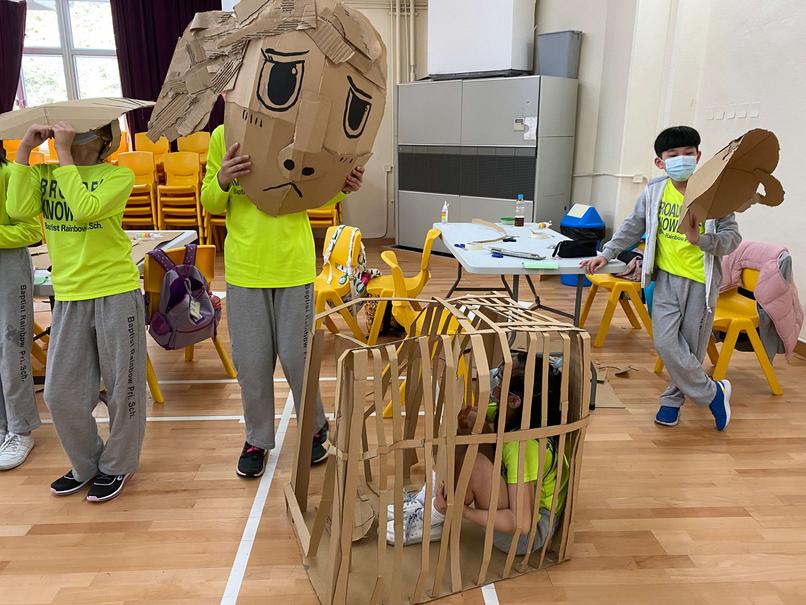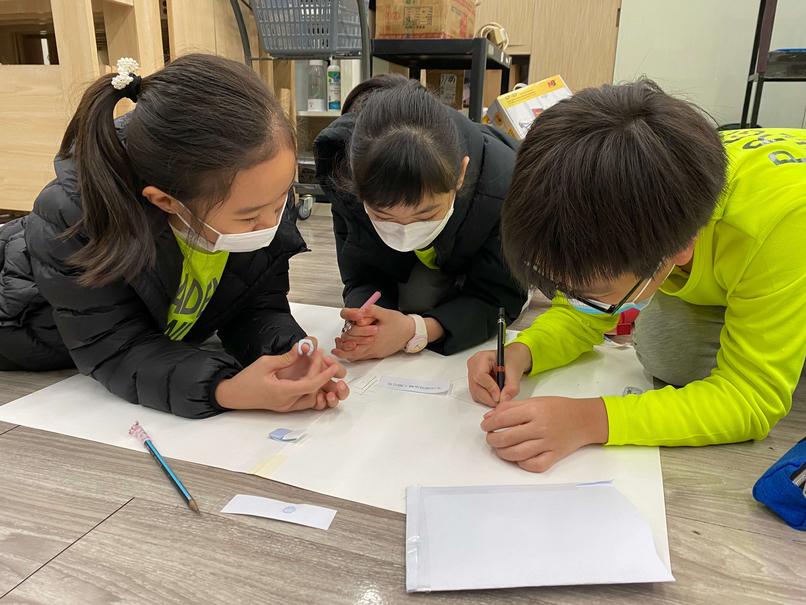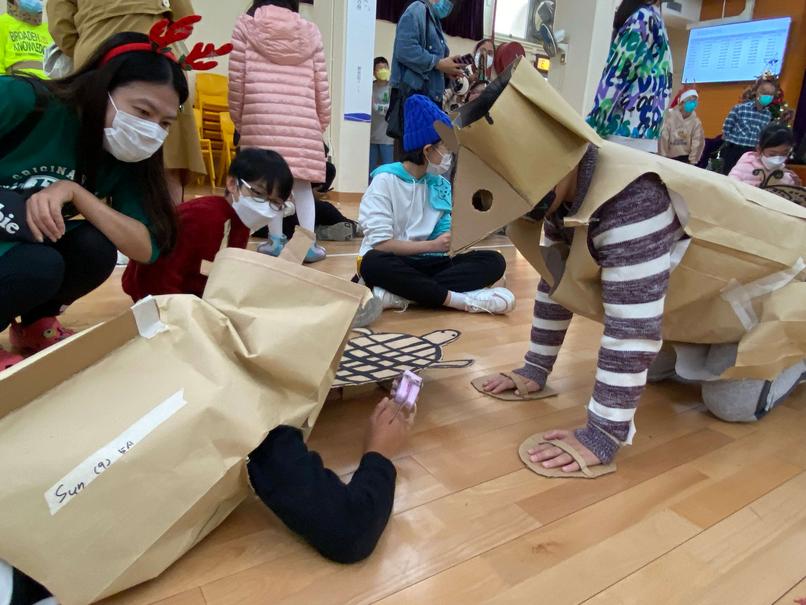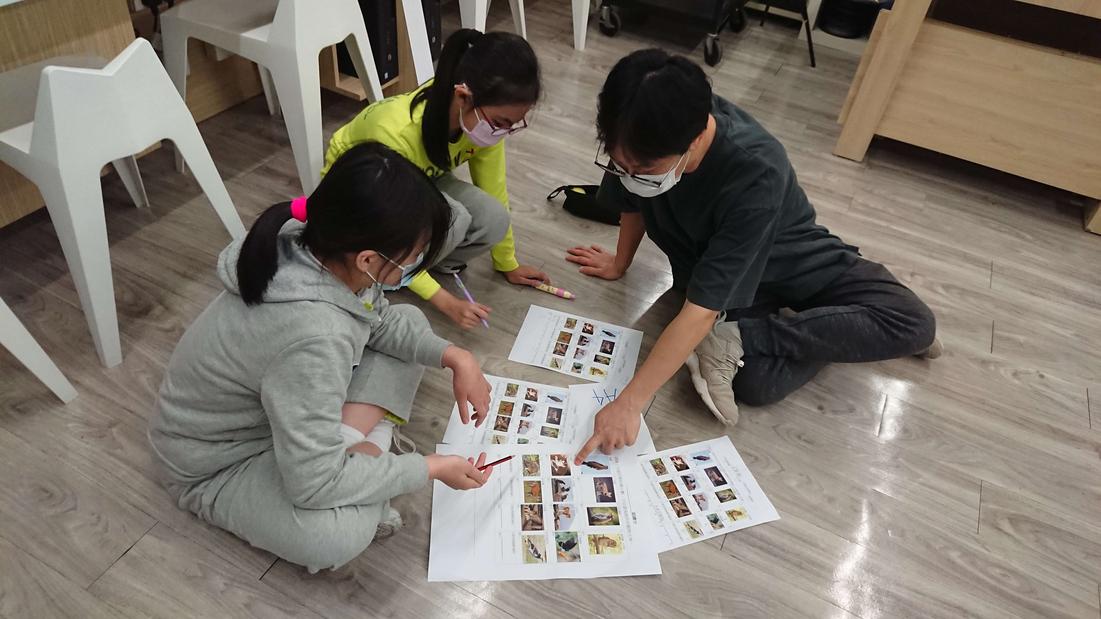 ---
Ma On Shan St. Joseph's Primary School
Visual Arts
Chinese Language
Prop Design and Making

Participating Year: 2021-23

Wong Ching Hei
Teacher
Collaboration is not merely about dividing the workload, nor is it solely about complete compromise; collaboration implies expressing one's thoughts of one's own accord.

So Man Ching
Teacher
With multiple classroom exercises, Students' thinking patterns are gradually broadened, and they can think divergently. They are able to employ certain qualities of objects from observation to create an alternative style of utilisation.

Keung Lap Yu, Candice
Creative Practitioner
I won't be fixating on accomplishing the objectives for each lesson; instead, I will focus more on students' feelings during the process.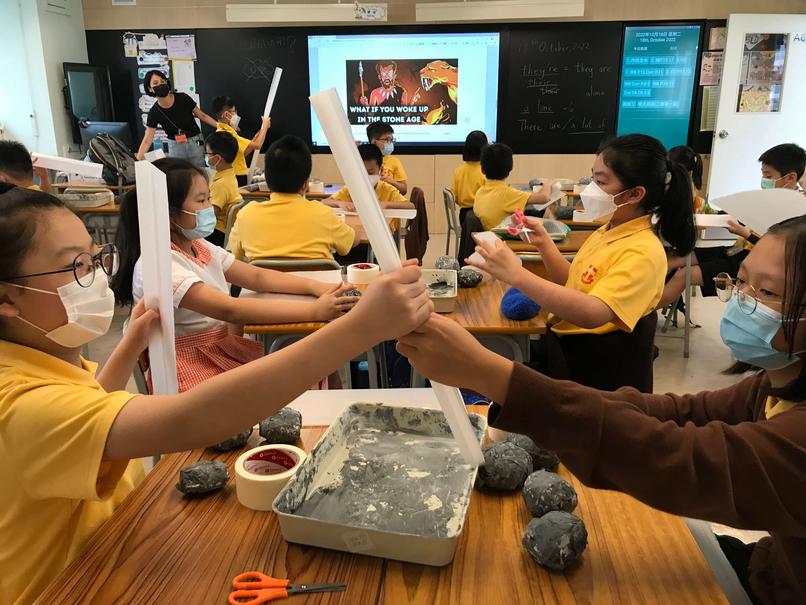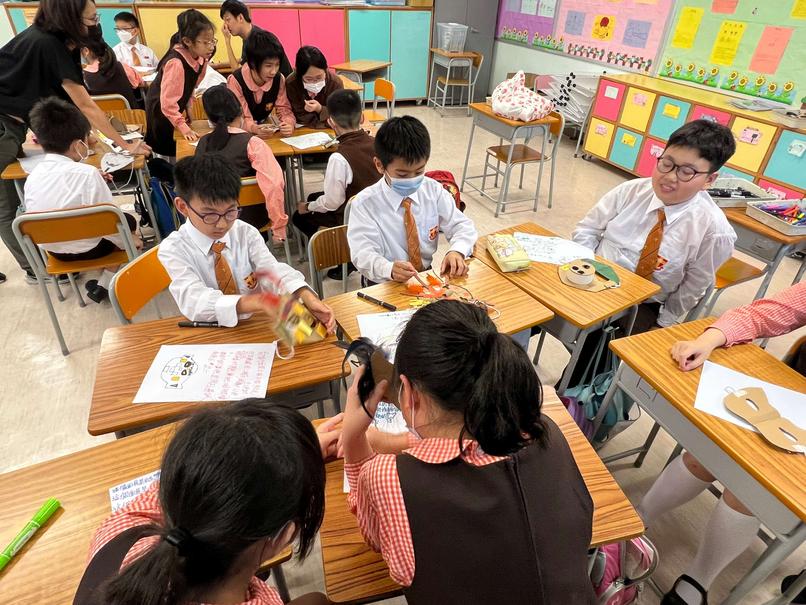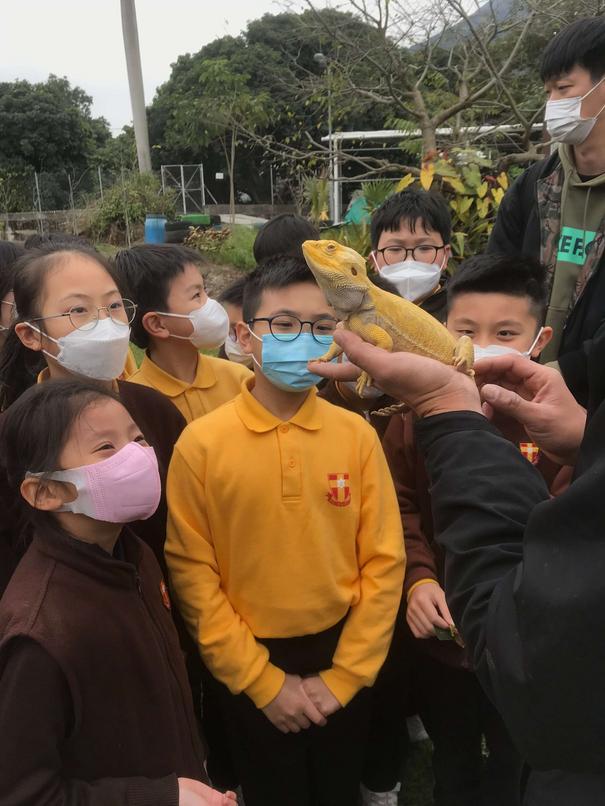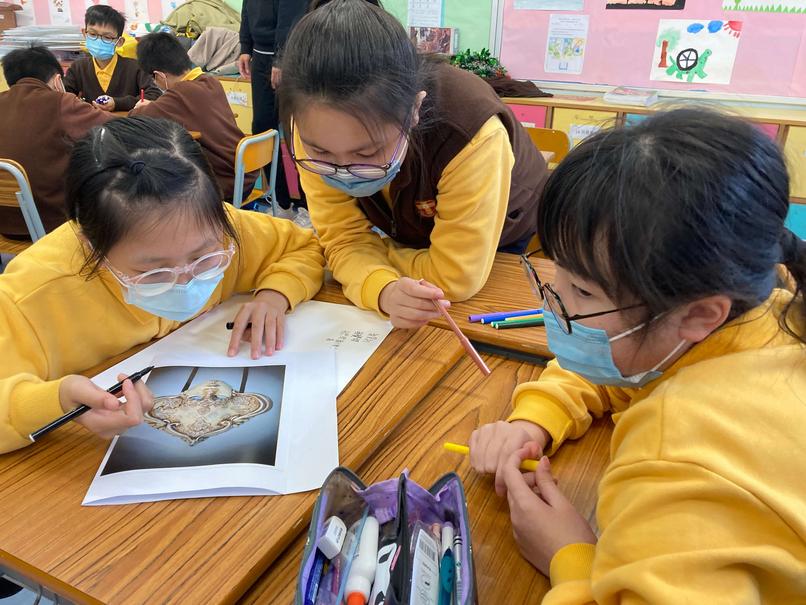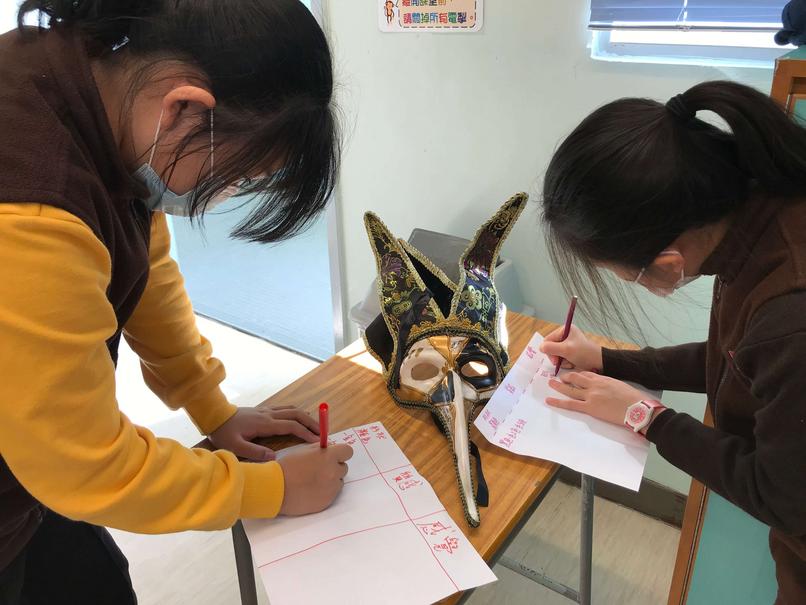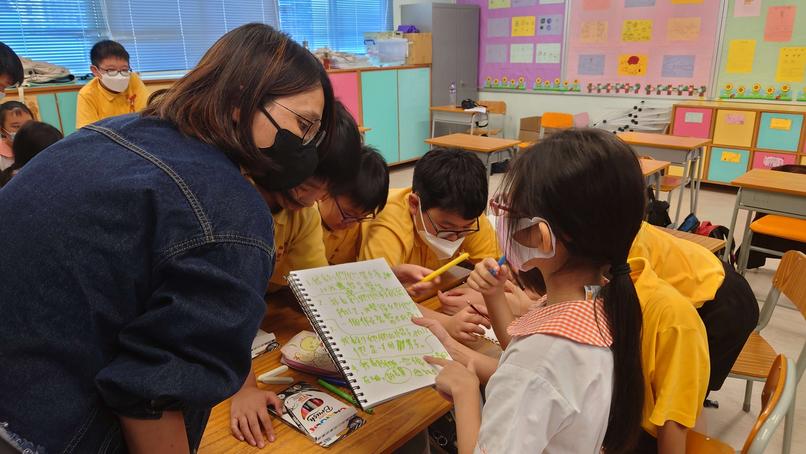 ---
Christian & Missionary Alliance Sun Kei Primary School (Ping Shek)
Visual Arts
Life Education
Visual Arts

Participating Year: 2021-23

Yiu Sin Yan, Crystal
Teacher
Students are eager to express their feelings about the colours and symmetrical patterns. I notice students are increasingly aware that they can express their personal feelings during class and that there is no distinction between right and wrong. Thus, they are more motivated to do so and understand their values.

Hui Ling Suet, Jatie
Teacher
Creating an inspiring question for students is more challenging than you think; it requires teachers to carefully consider the teaching objectives and learning scope to ask the right question.

Ko Bin Lin
Creative Practitioner
The theme revolves around plants and insects in nature with different materials which allows students to explore more possibilities. There is no right and wrong in art. I let students articulate and express as they see fit, where I gain more valuable experiences.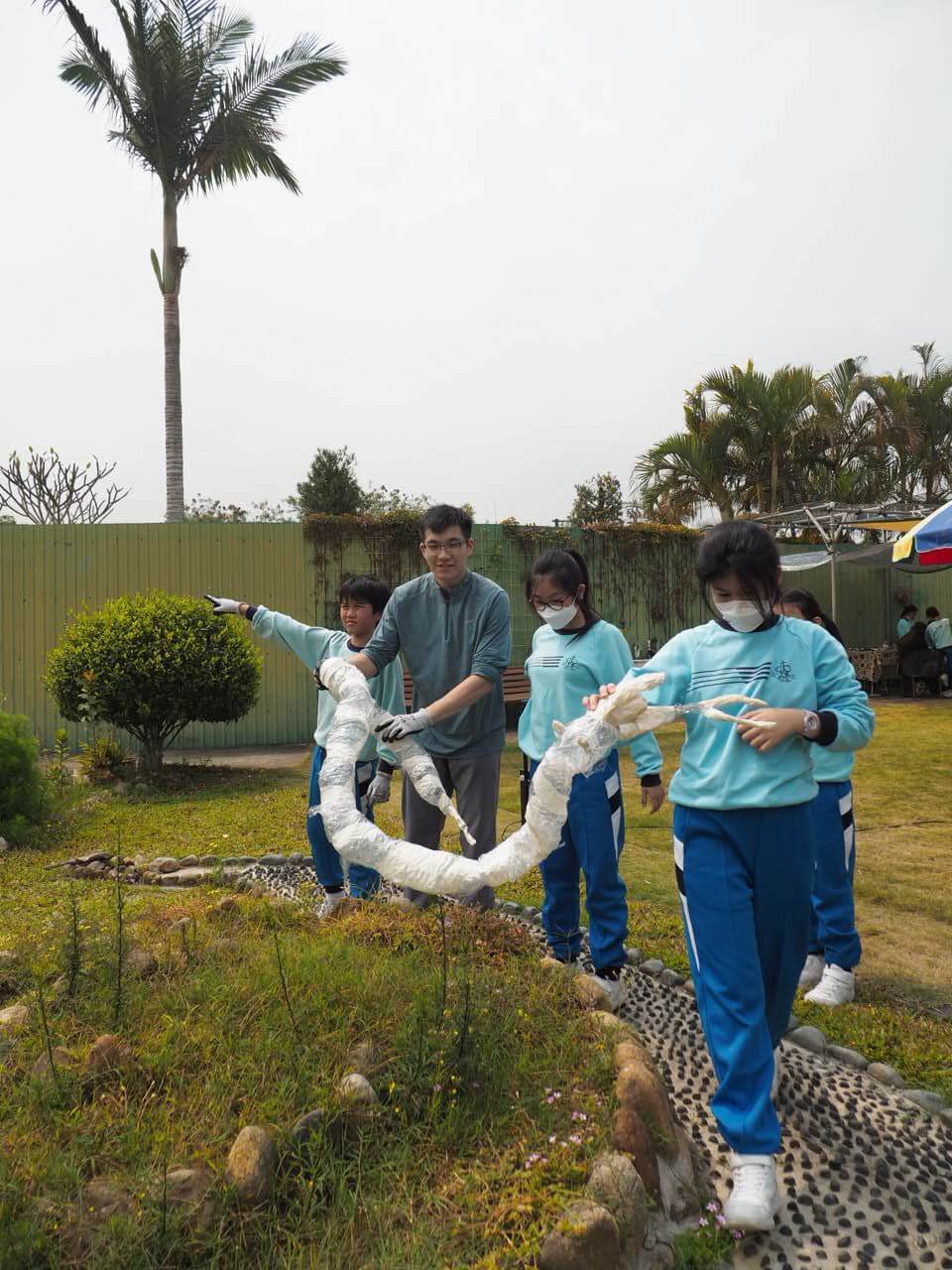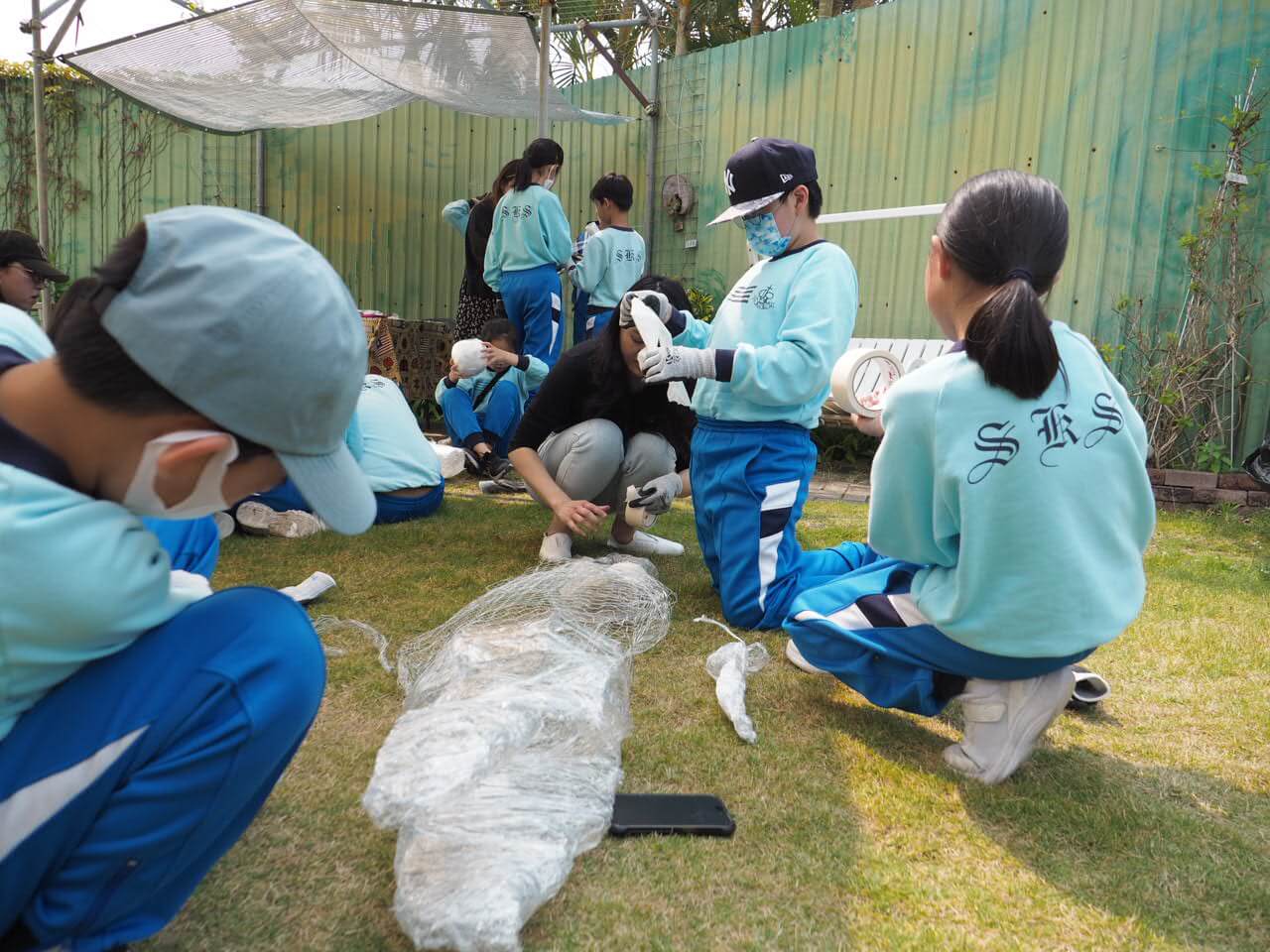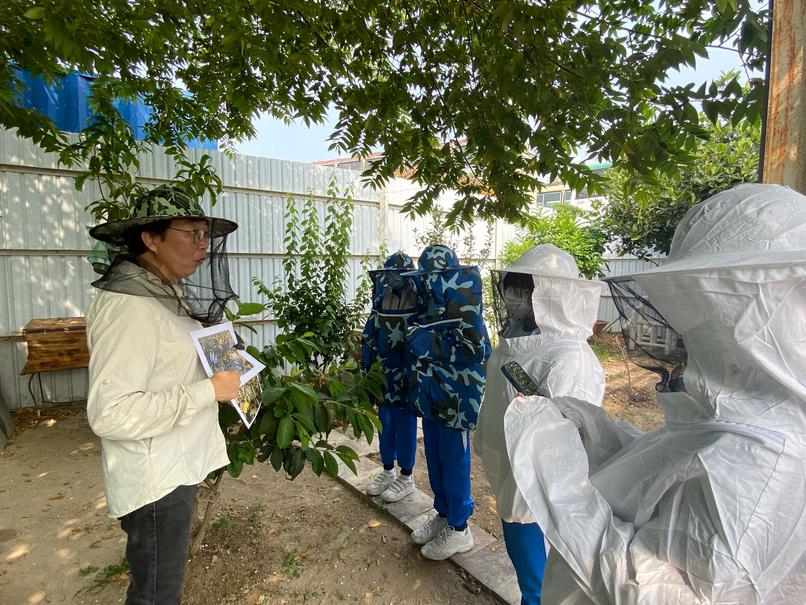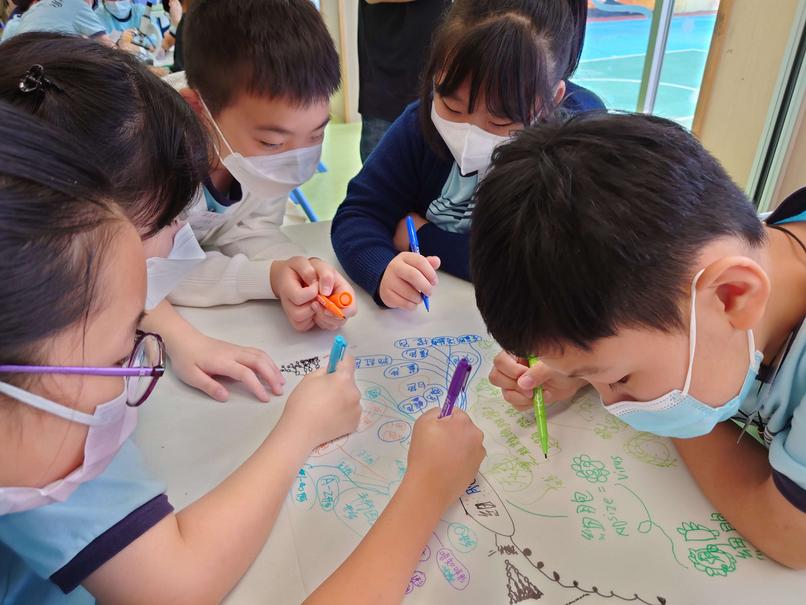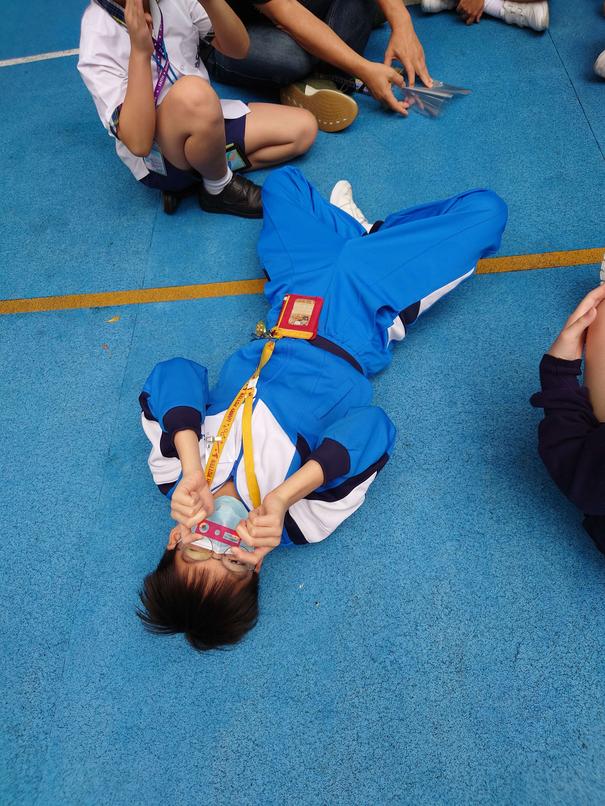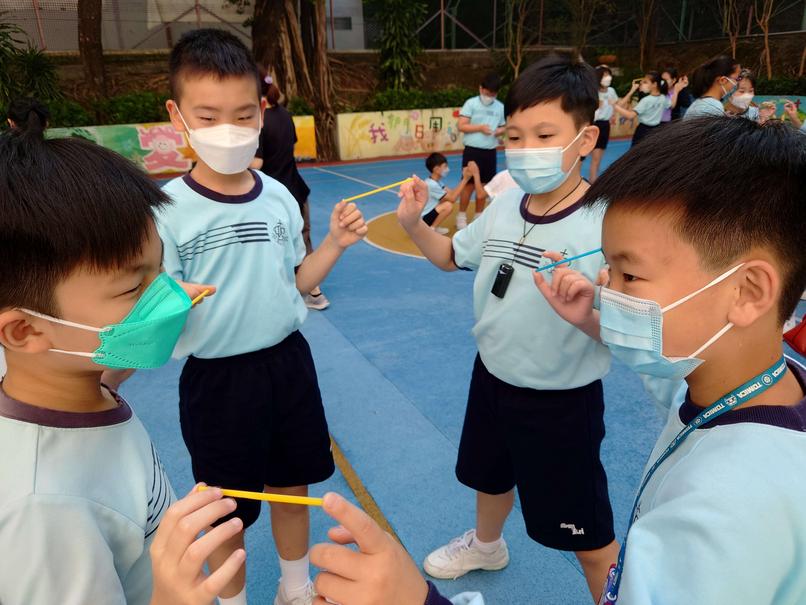 ---
The Mission Covenant Church Holm Glad No.2 Primary School
Visual Arts
Chinese Language
Sound Arts

Participating Year: 2021-22

Szeto Wan Chi
Teacher
Students were interested in unusual instruments and were willing to learn unconventional sound-making methods. Besides, it takes time to develop and cultivate creative thinking and students' reflection, and teachers need to work on their diligent observation in their everyday lives.

Tse Ting
Teacher
Teachers do not just observe and maintain discipline in class. It is a collective participation and shared experience between students, teachers and creative practitioners.

Lee Wing Shan, Fiona
Creative Practitioner
I learnt from the teachers and students at school while sharing my ideas. I assist students in finding what they want by building connections with them.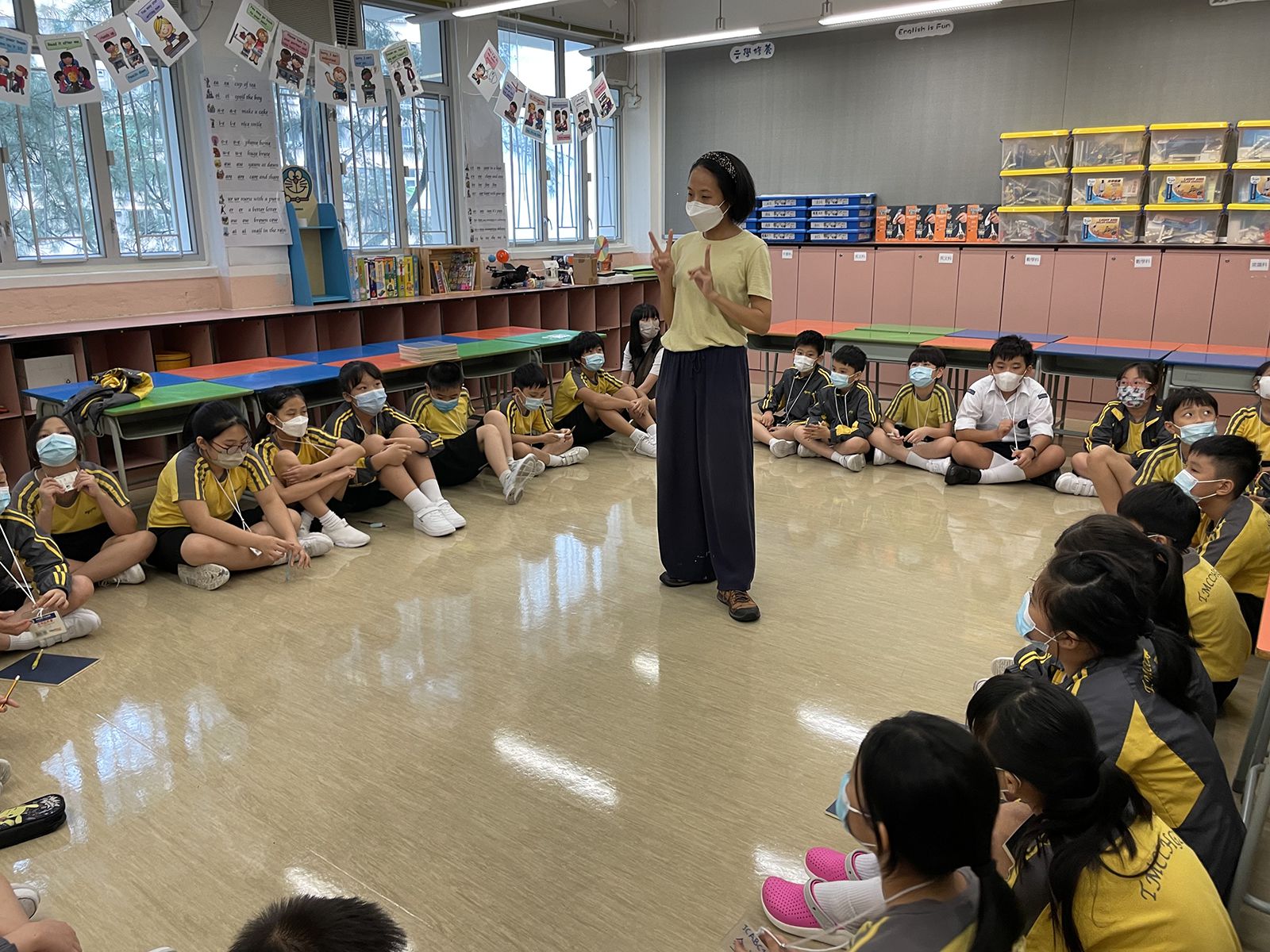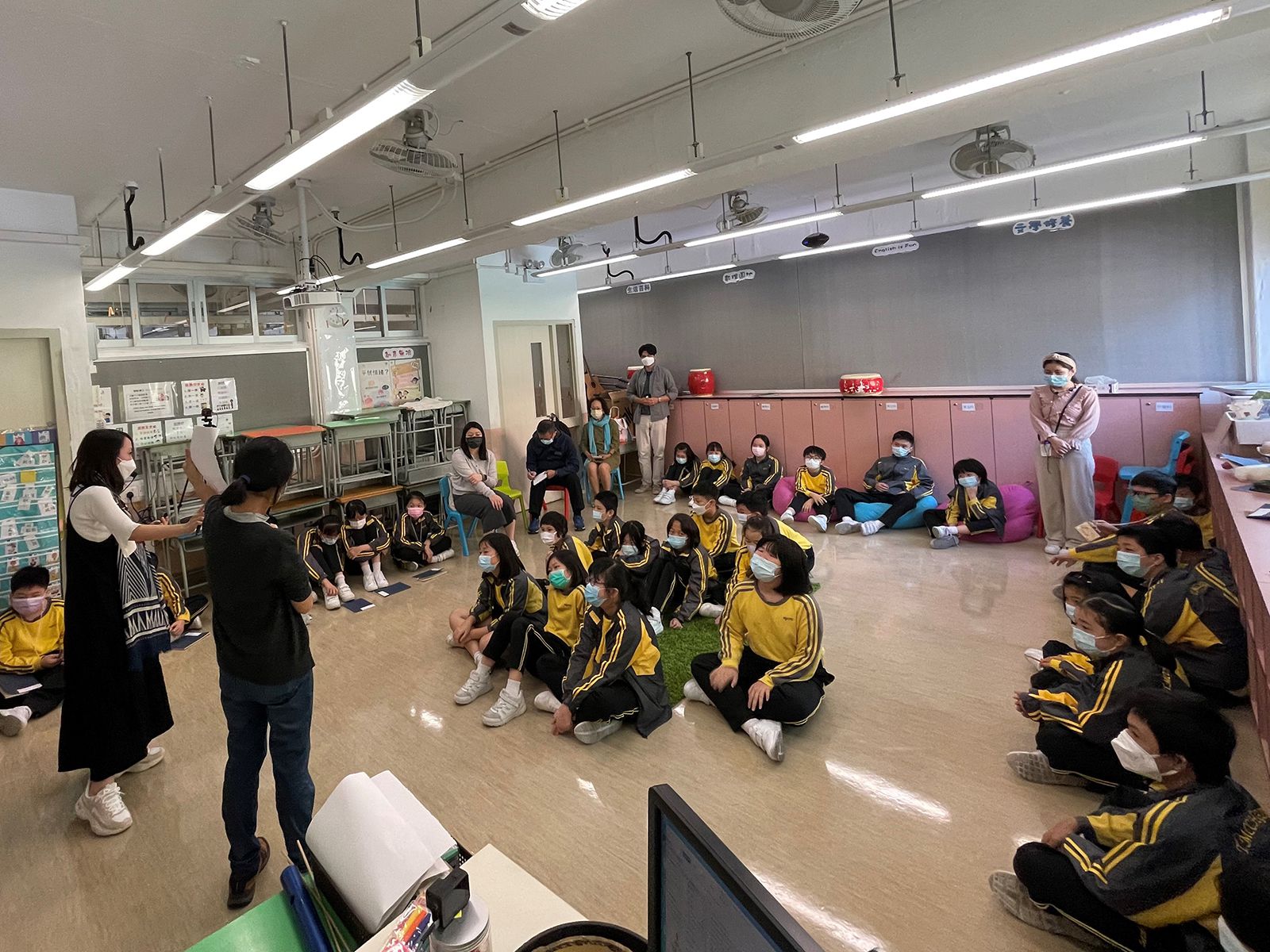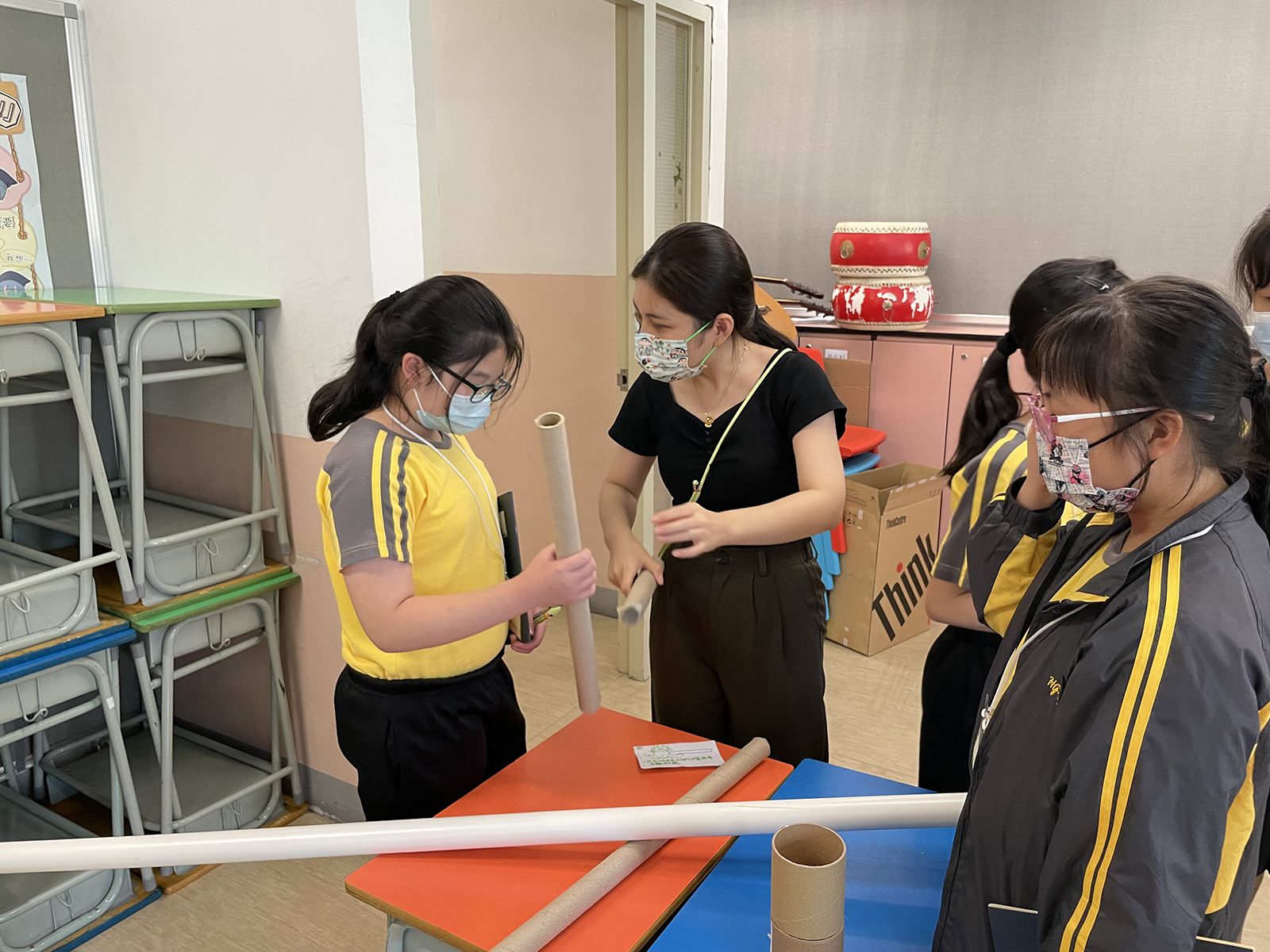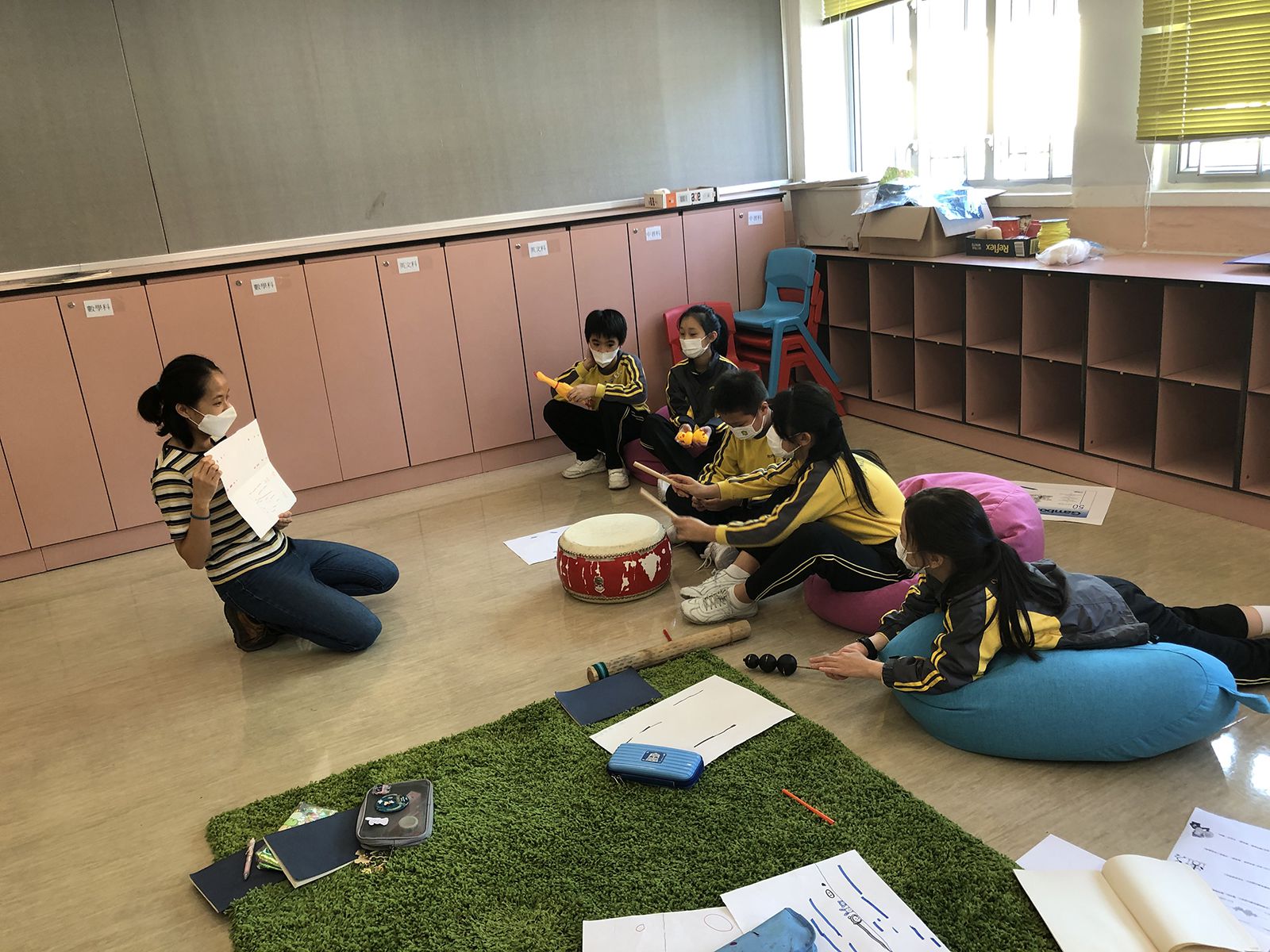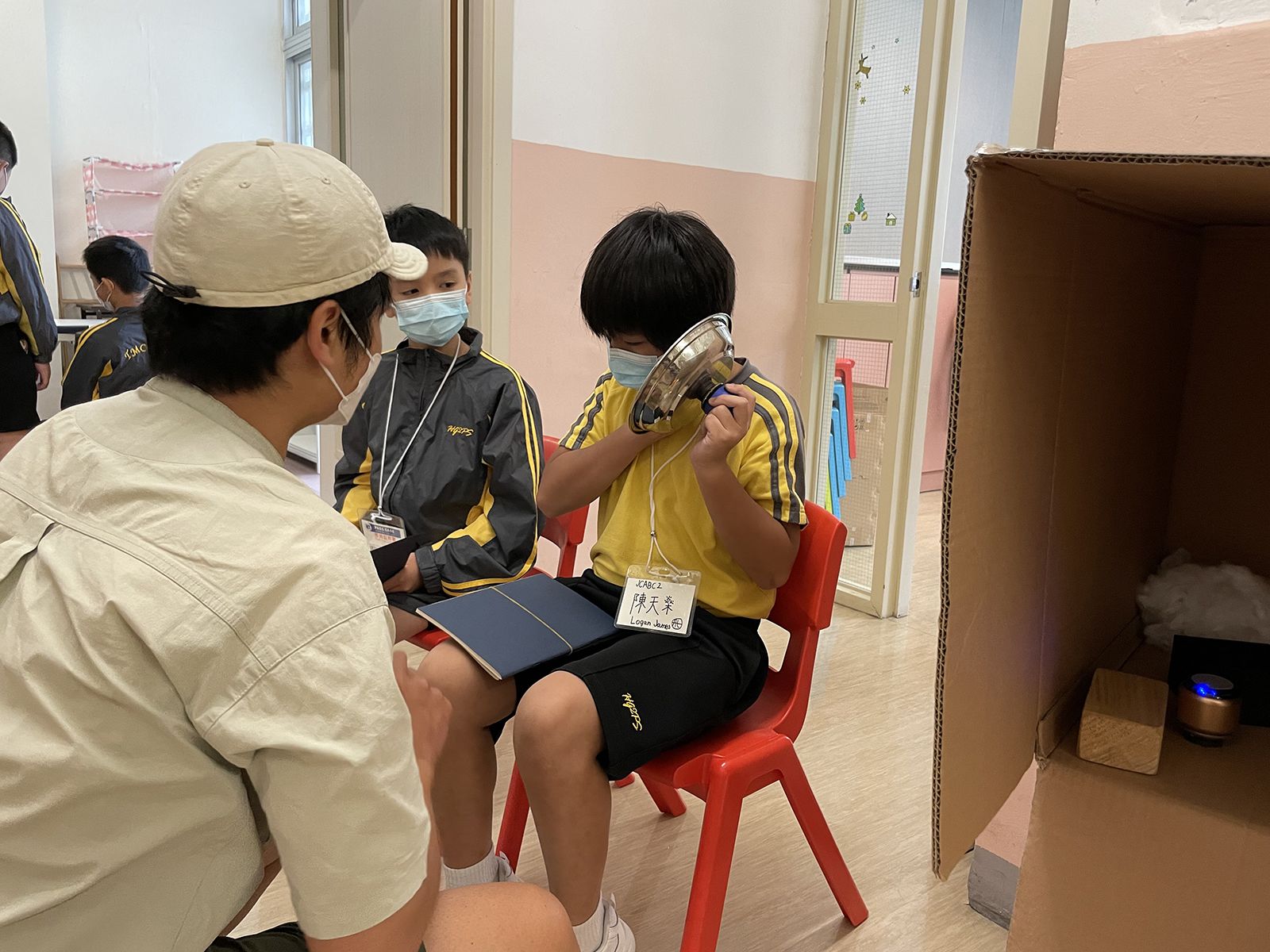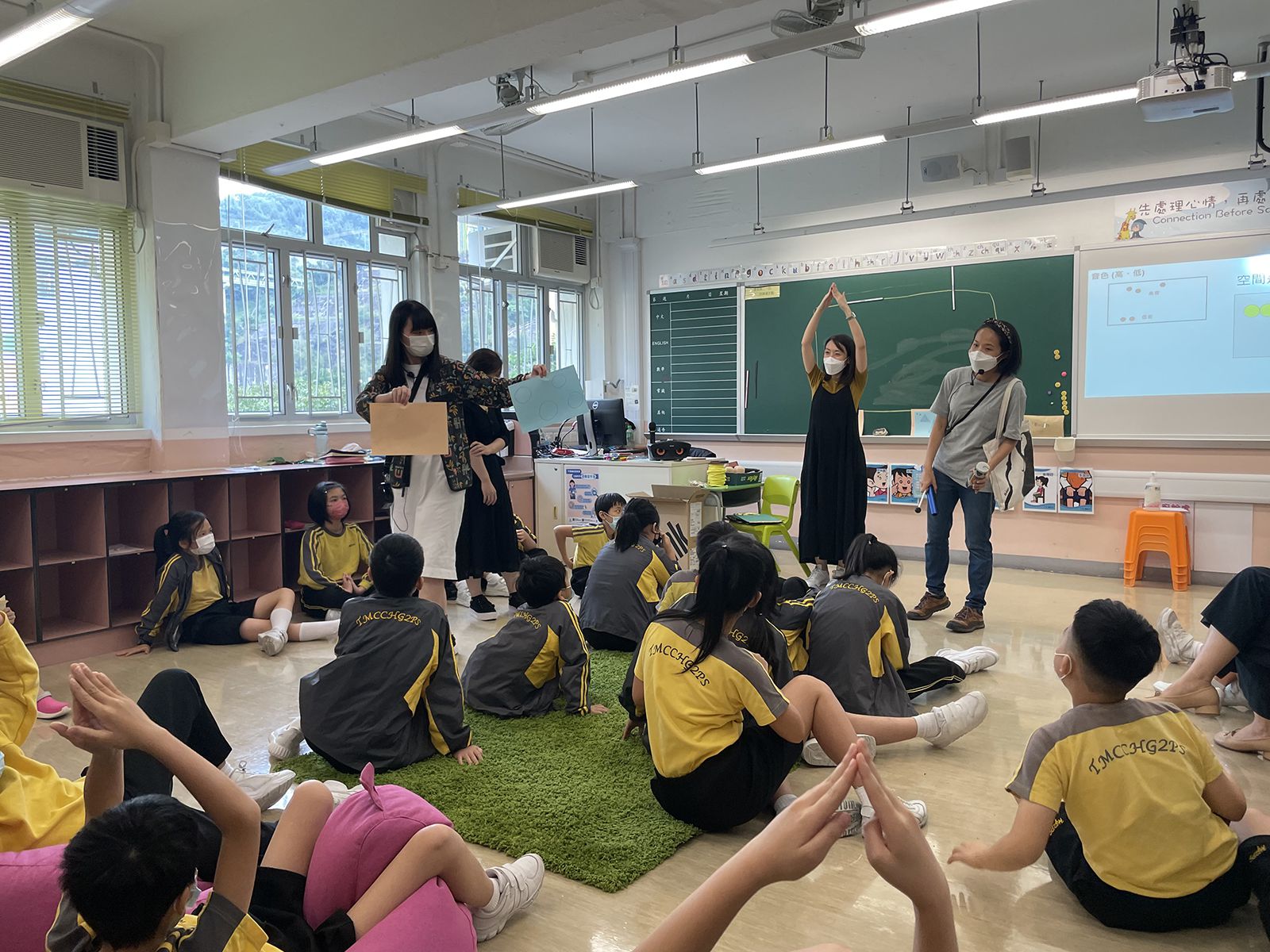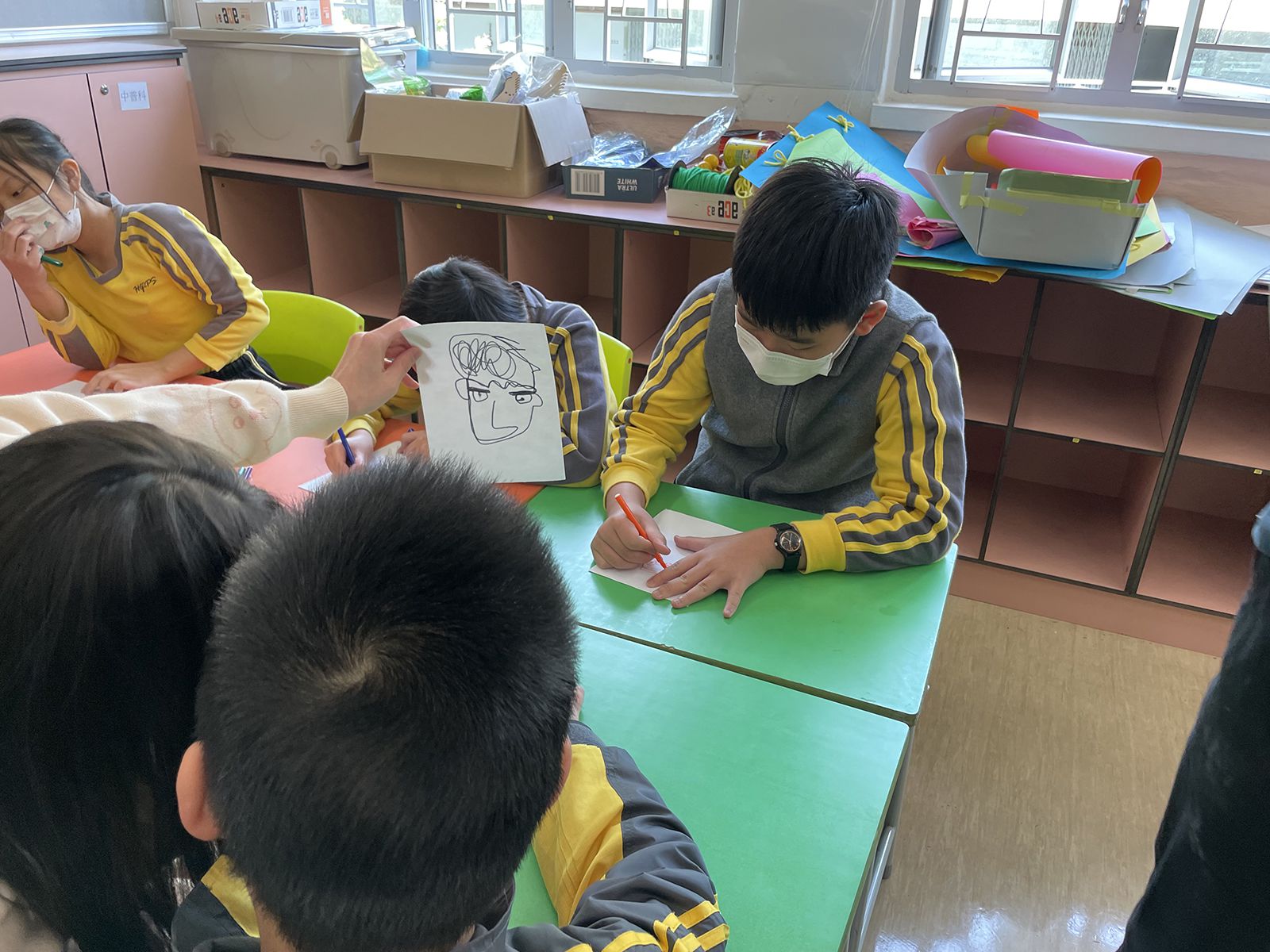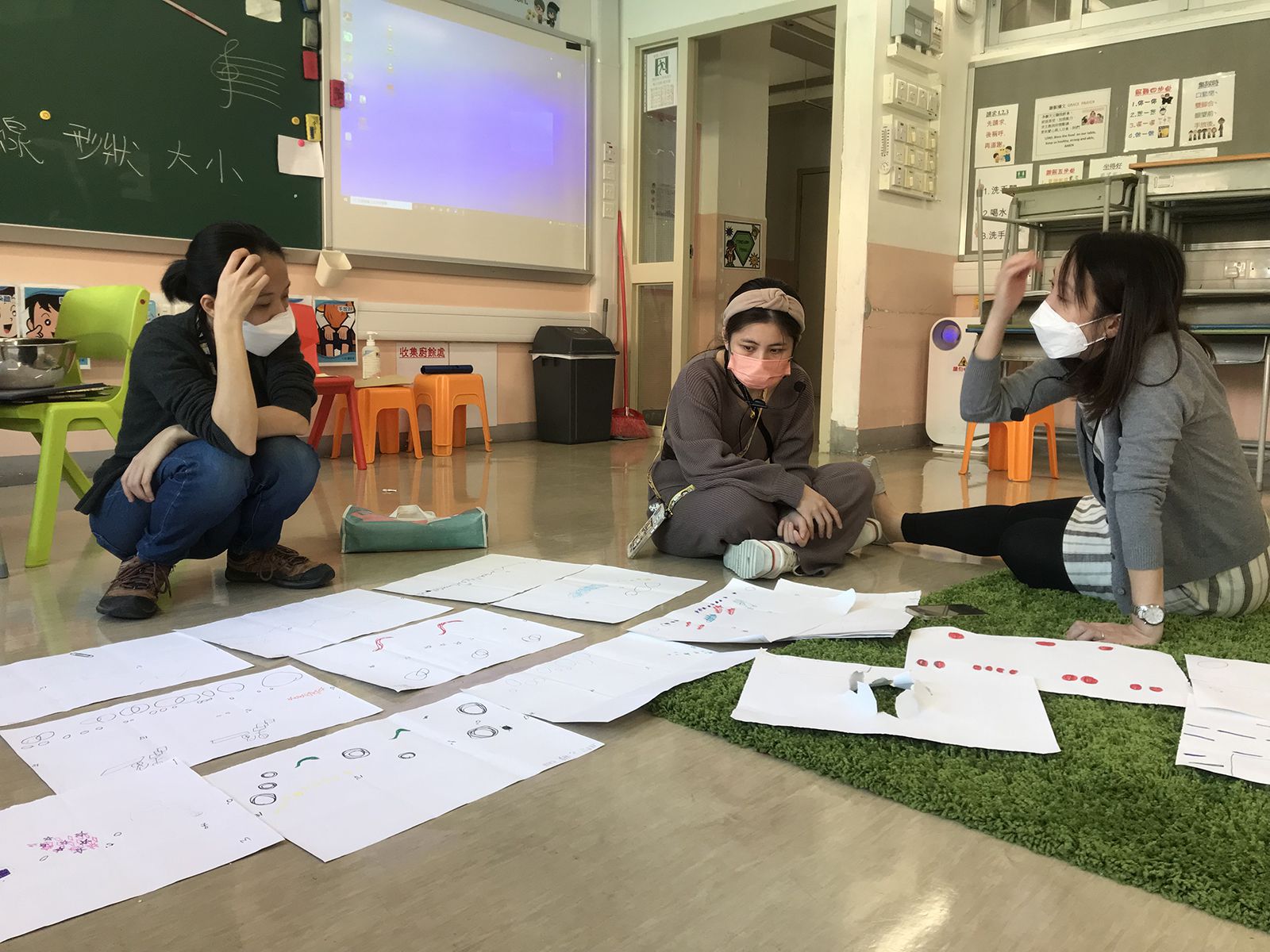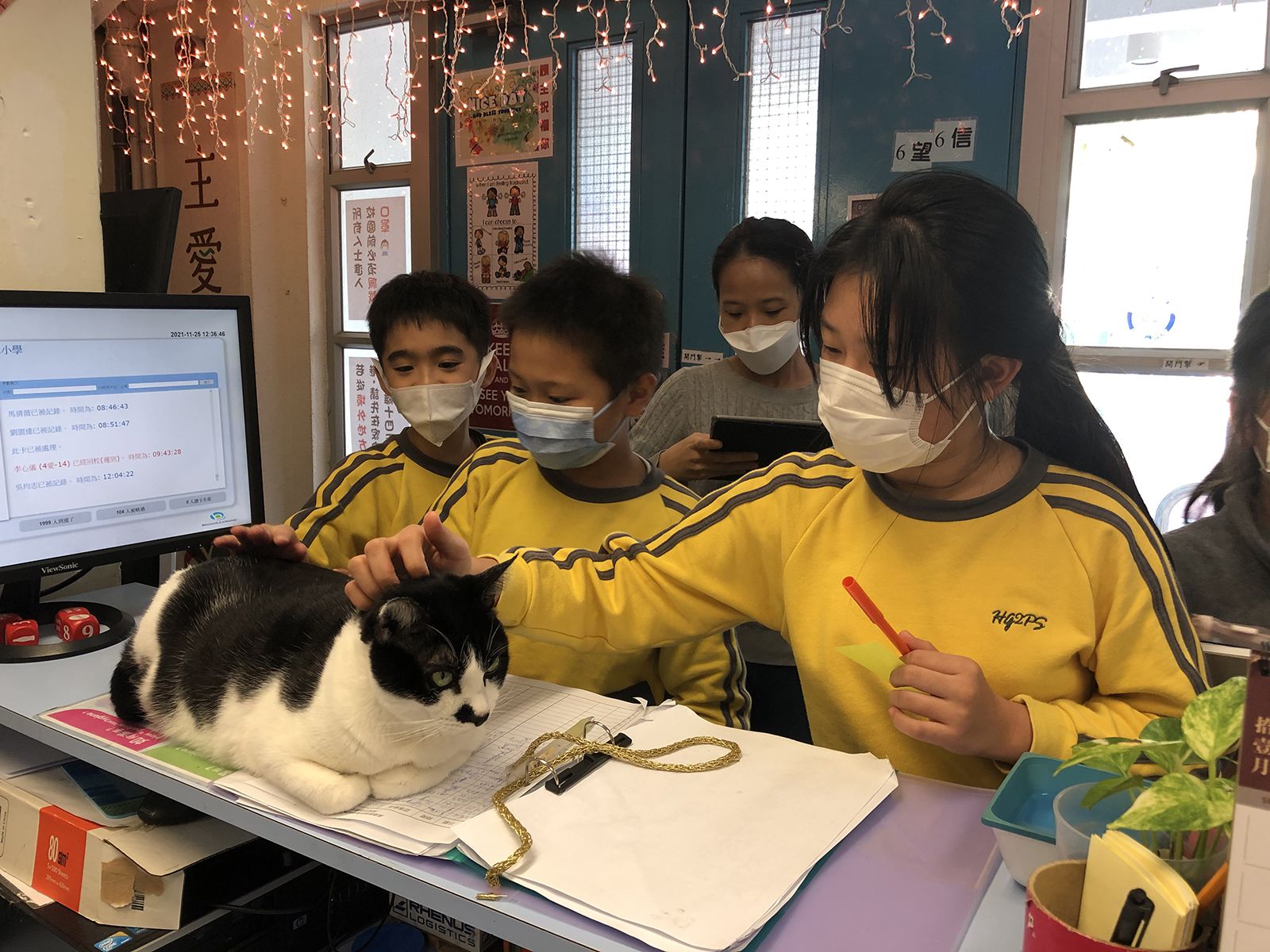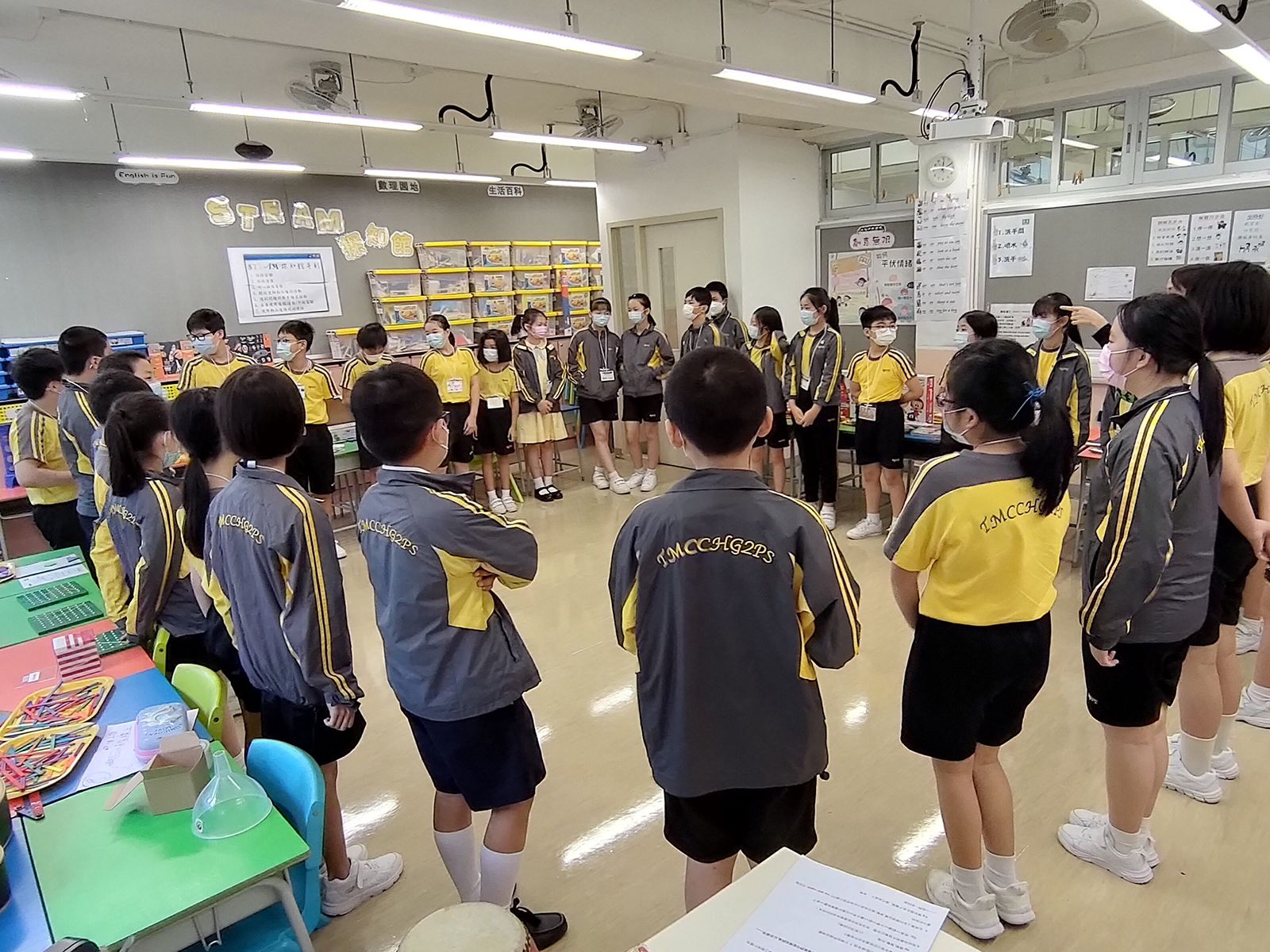 ---
Shun Tak Fraternal Association Lee Kam Primary School
Visual Arts
Positive Education
Visual Arts (Woodwork Arts)

Participating Year: 2021-23

Ho Wan Yin
Teacher
Teaching goes in tandem with learning. While we as teachers are willing to change the established mode, we should also motivate students to break away from conventional thinking and not be moulded by dated values, then becoming indistinguishable from one another.

Leung Shan Shan, Diana
Teacher
Applying divergent thinking has become a habit in my daily life. A Creative Classroom is disparate from a normal classroom and should remain different.

MUDWORK
Creative Practitioners
Implementation of Creative Classroom is not an expeditious process. It is vital to nurture students with a sense of readiness so that they can engage with different materials and learning methods, plus working with the teachers effectively one step at a time to revise the curriculum.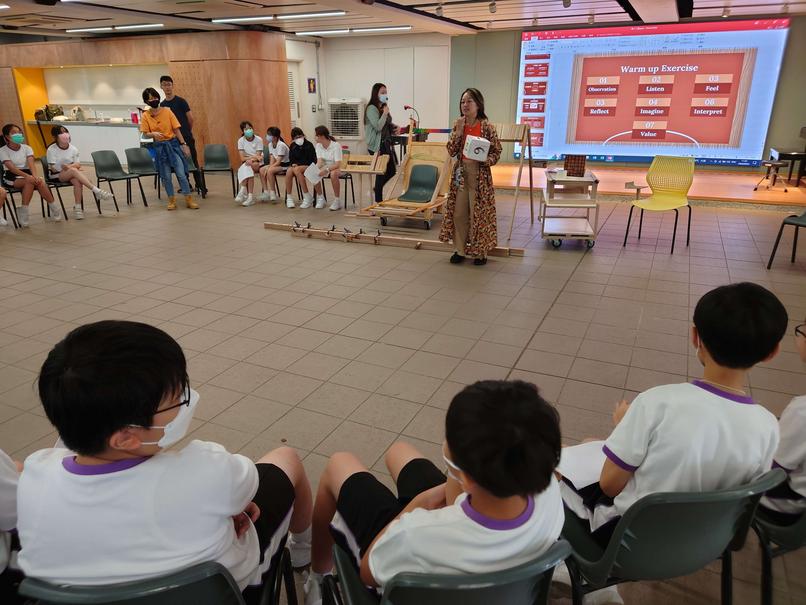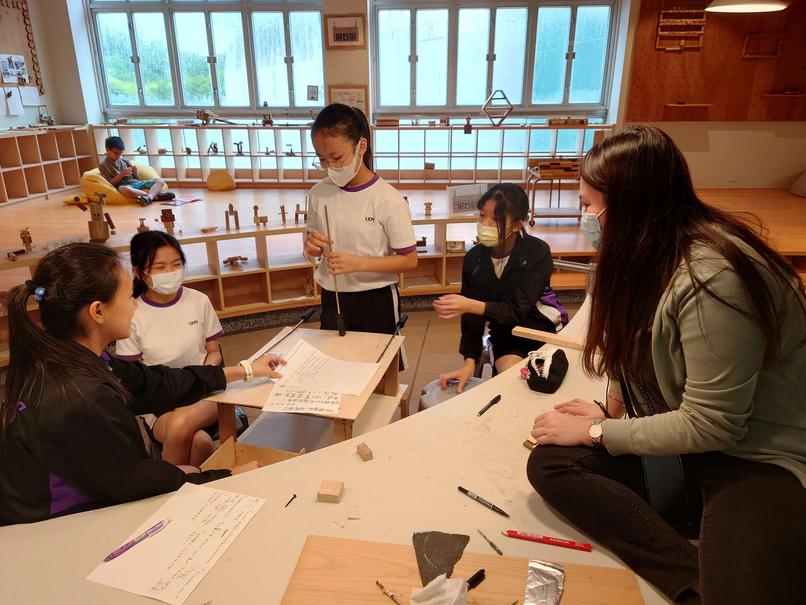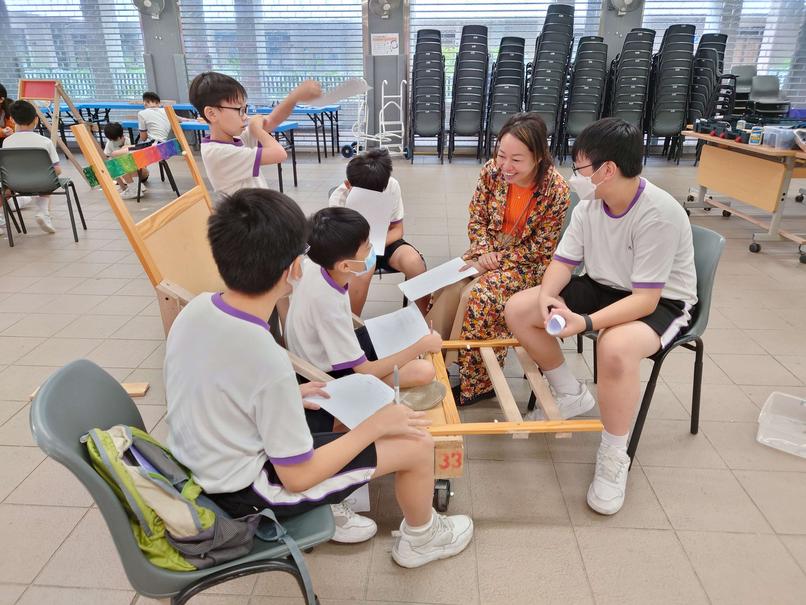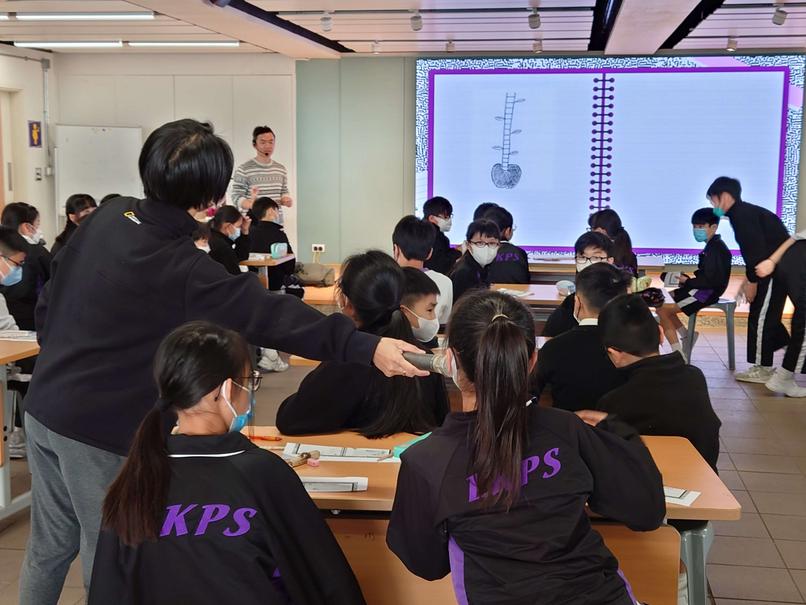 ---
Saint Rose of Lima's School
Visual Arts
Mathematics
Architecture

Participating Year: 2021-23

Hung Anna
Teacher
The character "建 build" resembles a ship that carries many people and knowledge with an infinite capacity. When you add the radical "彳" to the "ship", it becomes "律 discipline", and the human element produces infinite creative changes to routine and regularity.

Choi Yu Chun, Sandy
Teacher
The reason I picked architecture is that primary students generally have less access to this discipline. By designing spaces for little human figures through paper or other materials, students can then envisage using rainbow umbrellas and different fabrics to attempt to create spaces for people.

Tam Ching Man, Janet
Creative Practitioner
The school offered a "safe space" for teachers and students, from spatial art to creative issues, it can accommodate ideas and concepts different from the past. I am delighted that students are achieving further and better than expected!