Flow Like Water incorporates water percussion, wind instruments and yoga. It consists of five short movements. The concept of water flow is an important concept in Taoism:
"The supreme goodness is like water.
It benefits all things without contention.
In dwelling, it stays grounded.
In being, it flows to depths.
In expression, it is honest.
In confrontation, it stays gentle
In governance, it does not control.
In action, it aligns to timing.
It is content with its nature and
therefore cannot be faulted."
– Tao Te Ching
Composer: Dr Joyce Tang
Musician: Tim Chan (Percussionist)
Musician: Wilson Chau (French Hornist)
Science Consultant:
Dr Chiu Sein Tuck
Date: 2, 3, 9 & 10 November 2019
Two performances daily
For all ages
Approximately 45 minutes with bilingual post-show discussion
Programme and duration subject to change.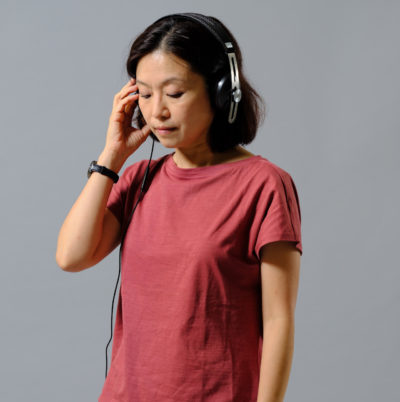 Joyce is a much sought after composer. Her numerous commissions include her string quartet Lineae(2014) which won the Arizona Pro Arte Ensemble 2015 Call for Scores award. Her recent commissioned orchestral work Clear Light (2015), premiered at the HK Arts Festival in March 2015, received its European premieres by the HK Sinfonietta in Geneva, Zürich and Fribourg in October 2015.
Composer for AFTEC's theatrical productions including The 39 Steps (2014) and Twelfth Night (2016).
An Asian Cultural Council Fellow for 2017 and based in New York in 2018. PhD in musicology at the University of HK. She currently teaches at the University of HK and the Hong Kong Academy for Performing Arts.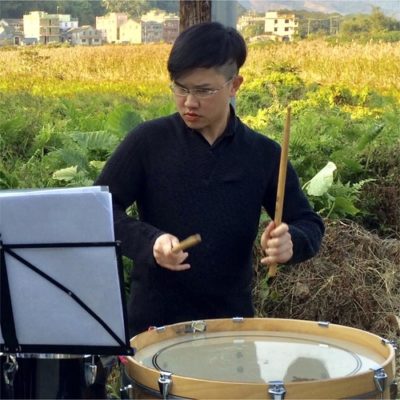 Founder of the two piano and percussion ensemble QUARTER.
Guest percussionist with the HK New Music Ensemble and the Macau Orchestra. Also featured as percussionist in I Speak Music, 2014 Freespace Festival at West Kowloon Cultural District, the 2012 Weekend Concert at the National Centre for Performing Arts in Beijing and the Harry Partch workshop at the Asia Society HK. Chan had created music for City Contemporary Dance Company, the Absolutely Fabulous Theatre Connection, etc.
Currently the Tutor of Choir & Ensemble at the HK International Institute of Music.
Founder of contemporary music ensemble The Seekers and brass quintet MR. Brass". A Hong Kong based Neo Creative soloist, improviser and orchestral musician, Wilson was principal horn of Collegium Musicum HK. His performances include HK New Music Ensemble, New Vision Arts Festival, Freespace Happening, ''Share the Stage" Program with the HK Philharmonic Orchestra and appearances in Carnegie Hall and National Centre for the Performing Arts.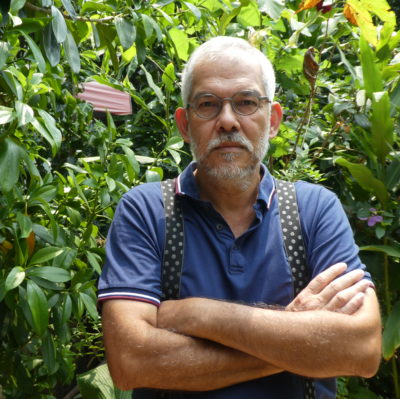 Dr. Chiu is a committed environmental advocate who obtained his Ph.D. qualification in Marine Ecology from the University of Hong Kong. He has endeavored to facilitate the process of nature conservation, in particular, the development of marine protected areas. He assisted in the formulation of the guidelines and management policies for the designation of Marine Parks and Reserves in Hong Kong. He has also reviewed development proposals to set-up a wetland protected area to conserve abandoned tin mining lands and pools in the Kinta Valley, Malaysia.
Dr. Chiu's professional service record is considerable and includes past service on different statutory and ad-hoc advisory bodies and working groups of the Government of the Hong Kong SAR, including Marine Parks and Marine Reserves Working Group, Country and Marine Parks Board, Working Group on Artificial Reefs and Marine Mammal Conservation Working Group. Currently, he is a member of the Expert Group on Ecological Conservation of Pui O, Shui Hau and Tai O, as well as the Appeal Board Panel (Town Planning).