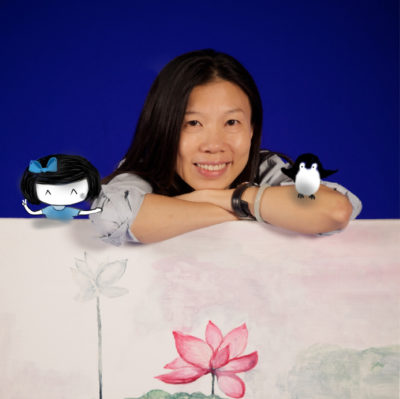 Clementine lives and works in Hong Kong. After graduating from the Chinese University of Hong Kong with a Journalism degree, she worked as an arts administrator then went to study at the Parsons School of Design and the Art Students' League in New York. Clementine is a Clore Fellow (2012-13) in the UK and has been an artist-in-residence at the Korea National University of Arts in 2014.
Clementine has been actively exhibiting since 2002. She presented over 20 solo exhibitions in Hong Kong and also exhibited works in Florence, Chianciano Terme, Rome, Seoul and Taipei. She has published 4 illustration books on Bluey, a quirky little girl she created. Her recent exhibitions include the solo exhibitions in 2015 Festive Korea and the Le French May (2017, 2018). In 2017, she debuted in art fairs in Europe, including Stockholm, Antwerp and London. Her work was also auctioned in the Renaissance Foundation Fundraising Dinner in the same year. She was commissioned by South China Morning Post to decorate a new meeting rooms in their new headquarters in Feb 2018. In the same year, she was also invited by the Hong Kong Youth Square to design a Bluey theme room in their Y-loft Hotel , and was represented in art fairs in Milan, Stockholm, Amsterdam and London. She was invited by Cityplaza to open her first pop-up Art x Life Style shop "Maison Bluey" in Nov, 2018. In 2019, she participated in the Affordable Art Fair in Hong Kong.
Clementine believes in the power of colour and healing through art. Her works are often considered therapeutic. Her paintings carry a silent passion that speaks louder than words. With their fairytale-like quality, they create a dreamy, mysterious ambience accompanied by a sense of universal melancholia. Her works are collected by private collectors and institutions in Hong Kong, the U.S. and Europe.
www.blueymaniac.simplesite.com
Facebook / Instagram: BlueyManiac