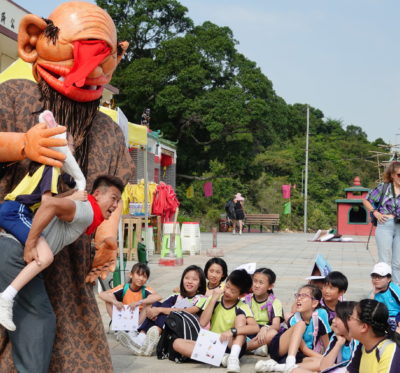 Interactive Promenade Theatre
Odysseus: The Voyage Home
The voyage of a Greek hero, Odysseus, is retold from the battle of Troy to his homeland in Ithaca. Join Odysseus and his sailors as they seek to outwit the giant cyclops, battle to survive the singing of the Sirens, become bewitched by the enchantress, Circe and fight to regain his palace from the Greek lords who have taken over during his absence. Immerse yourself in Odysseus' adventures through story-telling, puppets, live actors and song.
Co-directors: Dr Vicki Ooi, Margo Gunn
Translation: Oscar Fung
Puppet Designer: Louis Watts
Puppet Maker: Paul Chan
Cast:
Chan Ho Ting, Cheung Ka Man, Edmond Kok, Suen Chi Hung, Chou Henick, Chu Wing Yan, Chuk Yin Man
Date: 2, 3, 9 & 10 November 2019
Three Cantonese performances daily
For aged 8 or above
Approximately 90 minutes
Programme and duration subject to change.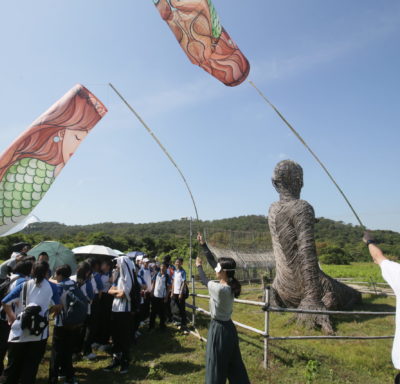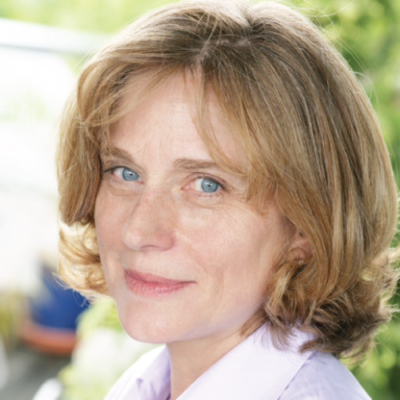 As an actress, Margo has collaborated with theatres including Manchester Royal Exchange Theatre, Theatre Royal Stratford East and Royal Court Theatre. As an education practitioner, she is Learning Consultant and Course Director at Shakespeare's Globe Theatre. She was also Course Director of the Globe Education Academy in partnership with University of California and has taught for Bristol University and other schools. Directing credits include a Denmark performance tour with British Council.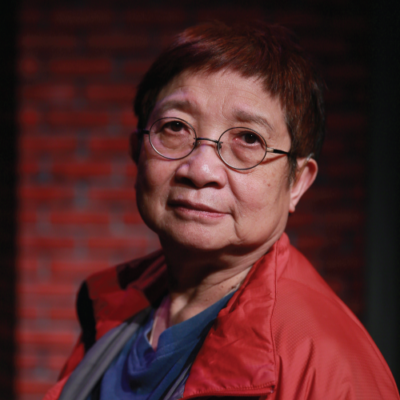 Dr Ooi began teaching Theatre and English in the English Department of The University of Hong Kong (HKU) in 1971 and retired after almost 30 years. She was instrumental in founding the Drama Lab at HKU where many generations of Hong Kong directors and actors were nurtured. In 2008, she was appointed the University Artist in Drama by HKU. As a well-known theatre director in Hong Kong for over 30 years, Dr Ooi was one of the earliest directors to introduce western plays in translation on the Hong Kong stage.
From 2000 to 2002, Dr Ooi was invited to apply her experience in writing a resource package called Let's Experience and Appreciate Drama (LEAD) for the Primary Schools English Development Pilot project. It provided teachers with effective strategies on how to use drama to facilitate the learning and teaching of English. From 2008-2011, she was also instrumental in developing the curriculum for English language teaching and a Teacher's manual partnering the British council for SCOLAR's Drama Alliance programme.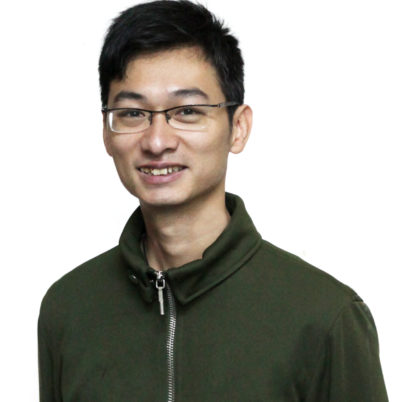 Oscar is a passionate practicing theatre artist. He is the Associate Director of AFTEC specialising in original productions and also supporting AFTEC as an arts tutor for theatre workshops in its arts learning and participation programmes. Oscar also supports and supervises in AFTEC's theatre productions in creative, design and production aspects. He has acquired a lot of experience in script writing for stage performances in Hong Kong since 2007. In addition to writing theatre plays, he was also involved in script writing for TV and movie productions recently. Oscar has worked with different organisations, including primary and secondary schools, theatre groups, commercial companies and some social welfare institutes, mostly managing the technical production and stage aspects. He holds a Bachelor of Fine Arts with honours in Technical Direction from the Hong Kong Academy for Performing Arts and has been an intern in the technical departments of New York Artist Unlimited and Macau Zaia.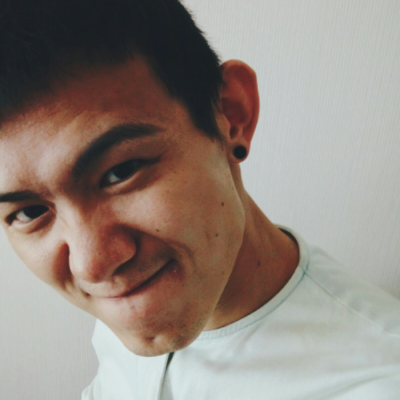 Chan Ho Ting is a local freelance actor who studied in drama at National Taiwan University of Arts. He loves performing arts and he has years of stage performance experience. He was a major member in clown mine group in Taiwan and now he is an actor in a performance group "yinngzi".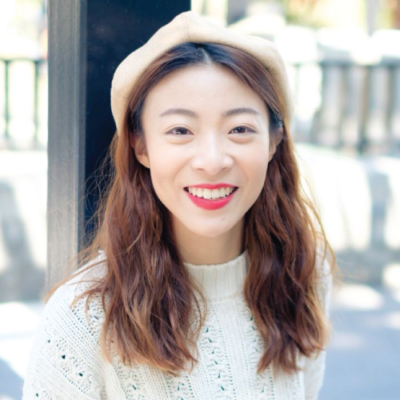 Cheung graduated from the Institute of Textiles and Clothes of the Hong Kong Polytechnic University. Upon graduation, she has been active in the theatre field as a freelance actress and was involved in backstage duties. She has been dedicated in physical theatre and was a physical theatre actress in different theatre company. Her appearance includes Théâtre de la Feuille's Papa (Wuzhen Theatre Festival, Asia TYA Festival in Japan, World Stage Design Exhibition 2017 in Taipei and performance tour in Mainland China), PNL Theatre's Dream Catcher (Corporeal miming performance in The Pier-2 Art Center in Kaohsiung), physical theatre actress in Project on Earth's Poem and Violence, Alice Theatre Laboratory's Theatre Experiment on Samuel Beckett and Minimalism (Drama Workshop) and The Poem of Taboos, and Purple Theatre's Sick Woman's Journey.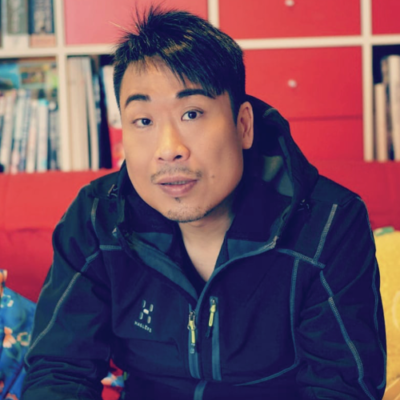 The founder of Professional Clowns' Club, Clownival Clownival and toogood.esign. A multi-disciplined creator of acting, clown performance, costume and image design.
Kok joined various productions, including the Hong Kong Theatre Works' The Young Hero, Three Dynasty and Water Margin, LCSD's Theatre in the Old Houses, Pop Theatre's A Forest of Stories, Theatre Valley's Unforgettable Era, Sunbeam Theatre's Shake Shake Speare, Theatrideo X EdmondPoon's Disappearance of a girl, One/Eight X EdmondPoon's Ghost in Tai Mo Shan, Prospects Theatre's Brandon & Louise, Sham Shui Po Lear and The Legend of Fung Kai, One/Eight's Family Relationships of Fishermen, Théâtre de la Feuille's I Want Euthanasia( Premiere in Beijing, Rerun in Taipei and Hong Kong), Chocolate Theatre's Death of A Chaplin 2, Clownival Clownival's Kok's Room, Big City Little Store (1st to 4th run) and Star shines for everyone. Appeared in TVC including Hong Kong Yakult, Maxim, Hong Kong Taipan Bread & Cake and Fortune Pharmacal.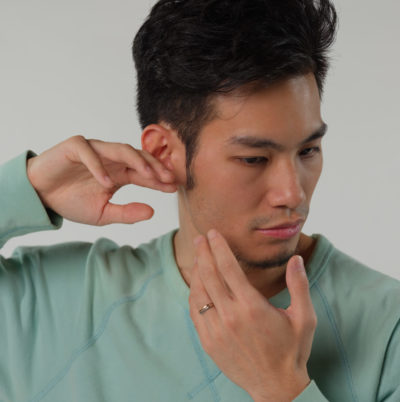 Creative actor of Théâtre de la Feuille. Suen Chi Hung devised different pieces with the company, including I Want Euthansia, L'orphelin 2.0, Zheng-he, Papa, and performed in different art festival in China, Japan, Korea, etc. Suen joined various productions for AFTEC, including Around the World in 80 days, Treasure Island, Merlin the Magician and King Arthur. His other performances include SamKit Popera's Perfect Match, Trinity Theatre's Why So Serious 7, 61Production's Big Big World, Pop Theatre's Eight Hundred Years of Hatred, Whale, Tension Theatre's the Girl, Aurora Theatre's Figaro, New Music Ensemble's the Solider's Tale, Heteroglossia's Child of Light and Theatre de la Sardine's Dinner for One. Suen also works with AFTEC and other art groups like Hong Kong Singfest as tutor or director.
In recent years, he studied in the masterclasses of Philippe Gaulier, Marcello Magni, Alan Lucien Øyen and Marie-Hélène Estienne. He will keep on exploring the infinite possibilities in the field of theatre.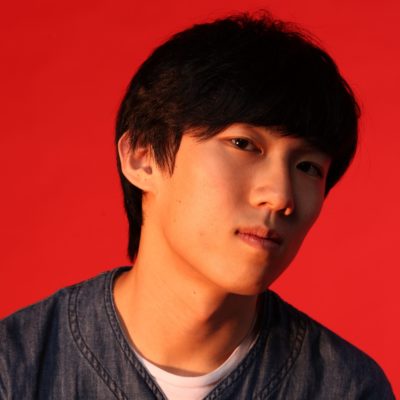 Graduated from the Hong Kong Academy for Performing Arts with a major in Acting, Henick is now a freelance actor. Recent work include: Rooftop Productions' The Furies Variations, HK Arts Festival's Always By Your Side, Hong Kong Theatre Works' Ocean Watch and The Shadow Box. Henick also acted as Zhuangzi in ViuTV drama Limited Education.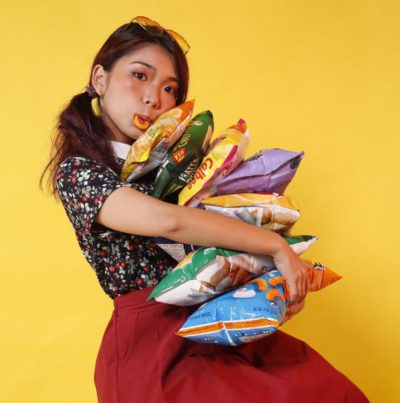 Chu Wing Yan is now a freelance actress, drama tutor, MC, narrator and voice actress. Recent work include: HK Arts Festival's Ontroerend Goed £¥€$ (Lies), Hong Kong Repertory Theatre's Blackbird and Alice Theatre Laboratory's Schwarze Jungfrauen.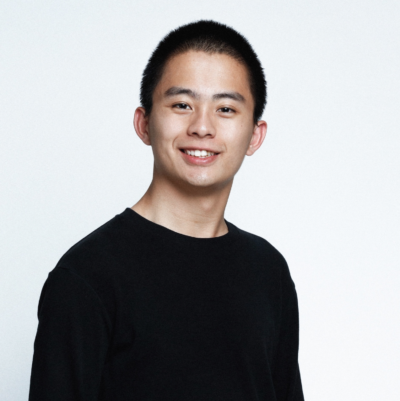 CHUK Yin Man, Edwin, graduated from the Academy of Visual Arts, Hong Kong Baptist University in 2018. In the same year, CHUK also completed the Physical Theatre Institute (PTI) 2-year program from Tang Shu-Wing Theatre Studio. Media and theatre art are the mediums he is currently focusing on.