Installation
Plastic Nature (Urban)
As one of the most untapped natural habitats of Hong Kong, Shalowan is also a stone throw away from the Hong Kong International Airport, the quintessential representation of urbanity at its core. This contrast between nature and the manmade represents the typical clash of this dichotomy, facilitating the inevitable flow from nature to urbanity through a slow process. In the heart of this is the plasticization of our nature, of which our oceans among other things are discarded with plastic wastes in an ever-alarming rate every minute. Plastic wastes in our waters are almost 'mental', we don't see them as much as we could sense them. They disintegrate into microplastics in a dimension almost invisible to the naked eyes, affecting the growth of newborn fish and in turn the whole ecological cycle.
Our proposed installation attempts to bring this process 100 or even 1000 times the size in front of our very eyes. A small creek in Shalowan with a great vantage point is selected, above which a big piece of plastic is placed to show the disintegration along the flow of the stream. The perfectly shaped beginning, as in all our plastic products, is seen gradually turning into microplastics while it travels downstream and deposited into our mother nature all over the place. Upon which Plastic and Nature are inseparable and left us ponder.
Making of Plastic Nature (Urban)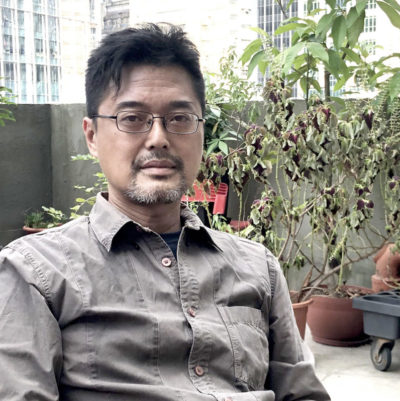 Lee Shu-fan has been actively working in Hong Kong and the mainland China after graduating from Berkeley in A.B. degree in Architecture (High Honors) and Master of Architecture. His artwork Overlap located outside the Hong Kong Cultural Centre won the "Public Art Scheme" in 2004, and he won the second prize in "Fighting SARS Memorial Architectural Scene Design Competition" in the same year. His work WINDpromptu was one of the finalists in the "Weather Machines" Kinetic Sculptures Design Competition held by the Hong Kong Science Museum in 2005. He also participated in "40 under 40 Chinese Architecture Exhibition" and won the bronze award in "The 15th Asia Pacific Interior 2007 Design Awards" with Design Systems Limited in 2007. He got a Merit Award for "The American Institute of Architecture Hong Kong Award" (Interior Architecture) in 2011. Lee is the Director of Studio Zhai Limited since 2004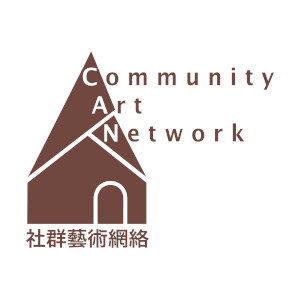 Formed in 2009, Community Art Network (CAN) is an alliance of experienced artists and art administrators, who join force to plan, organise and coordinate various art events in areas such as visual, performance and media arts. We believe art works are not to be bounded inside a museum, stage or theatre, but placed into all kinds of public space. Art programmes are to be conceived according to the need of the communities, providing direct interaction among artists and audience. Vast possibilities in development and structure are essential to explore the many forms and characters of contemporary arts in the community and society. We really hope to promote growth of different communities through art.